The Tank Museum in Bovington, United Kingdom is celebrating an incredibly successful TANKFEST 2023. With 24,000 people visiting the institution between June 23-25, the annual showcase experienced its best turnout yet, with some attendees traveling from as far away as Japan and Australia.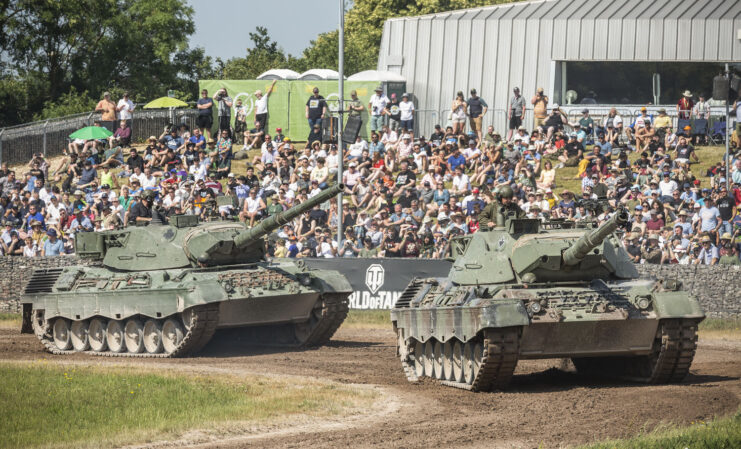 Along with being a celebration of all things military history – in particular, the vehicles and tanks that made their presence known on Europe's many battlefields – TANKFEST 2023 also marked the 100-year anniversary of The Tank Museum. In celebration of the momentous occasion, the Royal Air Force (RAF) Aerobatic Team, better known as the RAF Red Arrows, performed a flypast on June 23.
As with previous years, the showcase featured a wide array of military vehicles, including a Panzerkampfwagen III, an M3 Stuart, a Sherman M4A2 and a Matilda I. While a German Nashorn was supposed to make an appearance, the famed tank destroyer was stopped at Dunkirk and unable to cross the English Channel.
"The Tank Museum is constantly innovating the TANKFEST programme to give visitors a fresh experience every year," Visitor Experience Manager Rosanna Dean said in a press release. "This year we introduced Tank TV so tank fans could watch the arena action on big screens, a viewing area dedicated to photography enthusiasts, and all three days featured a jam-packed programme of exciting moving armour."
TANKFEST 2023 also featured TANKFEST Online, presented by World of Tanks. The three-hour live stream was hosted by RTR veteran Richard Cutland and Museum Director Richard Smith. Tagged as "the only way to see what you're missing out on," it also doubled as a fundraiser, and featured guest interviews, arena displays and other exclusive content.
Along with taking in the festivities, attendees were also allowed to browse The Tank Museum's impressive collection.
More from us: 'Philadelphia 15' Exonerated 83 Years After Exposing Racism Within the US Navy
Tickets for TANKFEST 2024 are currently on-sale via The Tank Museum's website. Slated to occur between June 28-30, 2024, it will include "three full days of arena action, with explosive displays of unique historic and modern armour running throughout the weekend."