A team of divers have confirmed the identity of the wreck of a World War I-era German U-boat sunk off the coast of the Shetland Islands in 1917. The SM UC-55 was laying sea mines in the Scottish archipelago when she suffered issues, forcing her to rise to the surface, where she was ultimately sunk by three British Royal Navy ships.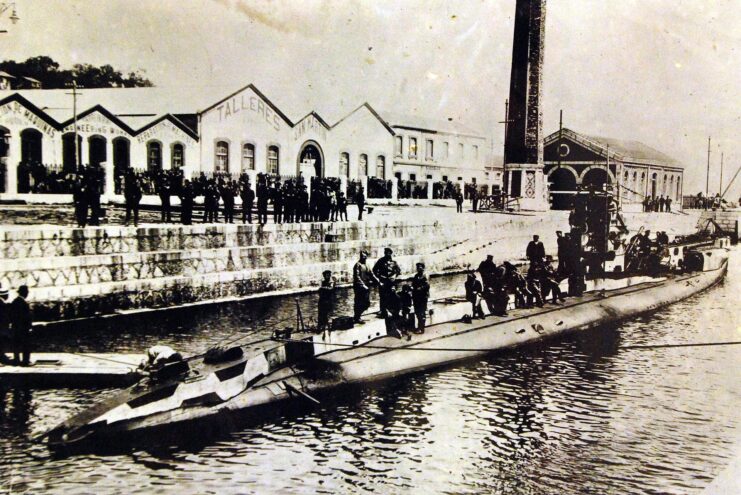 The wreck was found by divers some eight miles off the coast of the Shetland Islands. While its existence had been known since 1985, thanks to sonar technology, the wreckage wasn't confirmed to be that of UC-55 until the dive on July 21, 2023. The vessel's identity was confirmed via Royal Navy logbooks and the extent of damage to the U-boat's hull.
Speaking with BBC Radio Shetland, Hazel Weaver, who led the expedition aboard the former naval vessel Valhalla, said, "This has been known about for a long time, the question was: is this the wreck we thought it was? After three and half hours of divers being in the water down to 110m (361 ft), they came and confirmed yes, this is the UC-55."
She added in an interview with McClatchy News that "lots of live torpedoes and mines" were spotted, as well as a deck gun.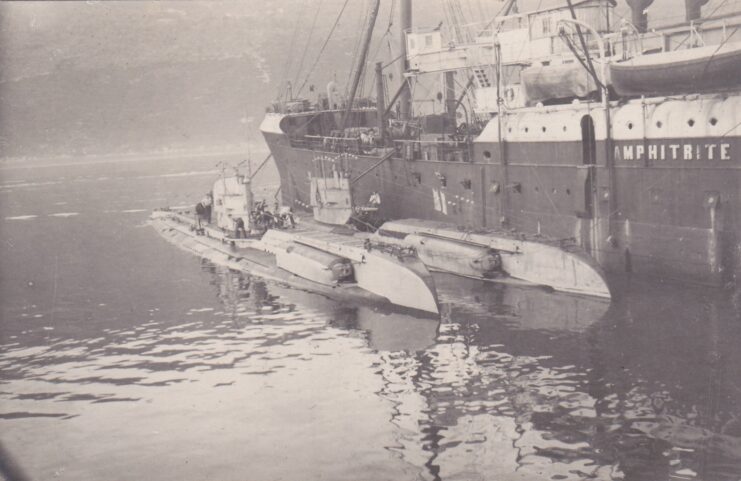 The SM UC-55 was a Type UC II minelaying U-boat that served with the Imperial German Navy during the First World War. She conducted six wartime patrols, during which she sank nine Allied vessels with sea mines and torpedoes. She also damaged several ships, including the HMS Albacore (1909).
On September 29, 1917, while laying mines in the Lerwick Channel, off the coast of the Shetland Islands, UC-55 suffered a loss of trim, which caused the U-boat to dive well below her maximum dive depth of 50 meters. The forward compartment flooded as a result, leading the batteries to fail and the vessel to fill with Chlorine gas.
While the U-boat was able to rise to the surface, her rudder failed due to the lack of power. Her captain subsequently ordered the crew to abandon ship, but not before all the codebooks and secret documents were destroyed. Charges were then set in the engine and mine rooms.
Unfortunately for the German crew, UC-55 was spotted by the British destroyers HMS Tirade and Sylvia (1897) and the armed trawler HMS Moravia. Sylvia fired a 12-pound shell, which struck the U-boat's conning tower, killing her commander. A second hit the vessel's hull, which caused her to take on additional water. Two depth charges sealed UC-55's fate, blowing her up.
Moravia closed in on the wreck and, wanting to ensure the U-boat was completely disabled, fired two additional shots and laid a third depth charge. Of her crew of 27, 10 were killed, while the other 17 were taken as prisoners of war (POWs).
Speaking with the BBC, Jacob Mackenzie, one of the divers who visited the wreck, said it was "eerie" being down there, knowing crewmen had lost their lives aboard the U-boat. "You are aware of that, although I believe about 15 of the crew did escape, the rest of the crew of course didn't – so they are still inside and that's very obvious when you're looking around it."
More from us: Search for World War I-Era Minesweepers Leads to Discovery of 1879 Shipwreck
The British government has designated the site a war grave, meaning no further dives can occur without government permission. When approached by McClatchy News, a spokesperson for the Royal Navy said, "Those who lost their lives should be left in situ and undisturbed."