The BBC Two and Netflix series The Last Kingdom (2015-22) may have aired its last episode one year ago, but that doesn't mean fans haven't been left with something to sink their teeth into. The show concluded without a proper ending, which is why Netflix made the executive design to release a feature-length film to tie up any loose ends. The trailer for Seven Kings Must Die (2023) has dropped, and it teases an epic battle for a united England.
Based on the popular The Saxon Stories by Bernard Cornwell, The Last Kingdom follows the turbulent and combat-filled life of Uhtred of Bebbanburg, who's loosely based on Uhtred the Bold, following the Great Heathen Army's arrival in England.
Immediately thrusting audiences into violence with the slaying of Uhtred's father and his own kidnapping, the series sees the youngster's captor warm up to him and raise him as a Viking. After his adopted family is slain by a warrior hellbent on revenge, Uhtred is forced to flee to the Kingdom of Wessex, where he defiantly goes against Alfred the Great, King of the West Saxons.
What ensues is five seasons of constant fighting, including the Battle of Edington.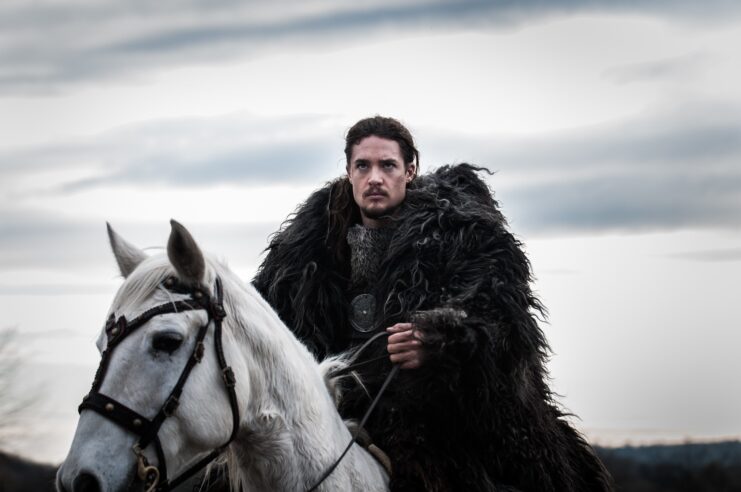 Seven Kings Must Die depicts what occurs after the death of Edward the Elder, King of the Anglo-Saxon. As a number of rulers, including Edward's son, Aethelstan, and King Constantin of Scotland, fight for power, Uhtred learns of a prophecy that reveals England will only become united with the death of seven kings – hence the film's title.
The newly-released teaser offers audiences a glimpse at just how intense and bloody the fighting becomes, and teases the dilemma Uhtred and his men face.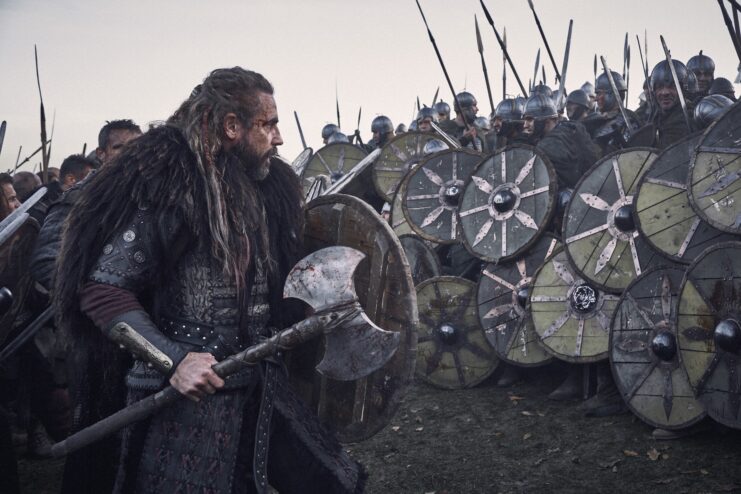 Discussions about a possible feature-length film in The Last Kingdom franchise began in April 2020, following the release of the fourth season. It was confirmed approximately a year and a half later, with principal photography beginning in early 2022.
The screenplay was written by Martha Hillier, with Edward Bazalgette serving as director and Nigel Marchant, Mat Chaplin and Gareth Neame joining the project as producers. Alexander Dreymon signed on to reprise his role as Uhtred of Bebbanburg, and will have Mark Rowley, Harry Gilby, James Northcote and Cavan Clerkin starring alongside him.
More from us: Ben Stiller Makes 'No Apologies' for Controversial Film 'Tropic Thunder'
Seven Kings Must Die is slated to premiere on Netflix on April 14, 2023.