Western officials have concluded that a cruise missile launched during a December 2022 Russian barrage on Ukraine crossed into Poland and crashed 10 miles from a North Atlantic Treaty Organization (NATO) training facility. According to those who spoke to The Wall Street Journal, this exposes the challenges of defending NATO airspace, especially in Eastern Europe.
BREAKING:

Poland suspects a foreign missile struck its territory in December.

The missile was just found near Bydgoszcz.

The authorities believe it could be a missile which was tracked by Polish jets in December before disappearing.

It was likely fired by Russia.

(1/?) pic.twitter.com/mSr6ZOabXA

— Visegrád 24 (@visegrad24) April 29, 2023
Despite the Russian missile striking central Poland in December, it wasn't until this past April that details became known, when a horseback rider came across debris in a wooded area just outside of the city of Bydgoszcz. The individual subsequently alerted the authorities, who immediately became concerned, given the location's close proximity to NATO's Joint Force Training Center.
At the time, Polish Prime Minister Mateusz Morawiecki shared he hadn't been informed of the incident until the missile's discovery. While officials haven't confirmed the debris is that of a Russian missile, Western experts and security analysts have concluded that the evidence points to the weapon being a Kh-55 cruise missile.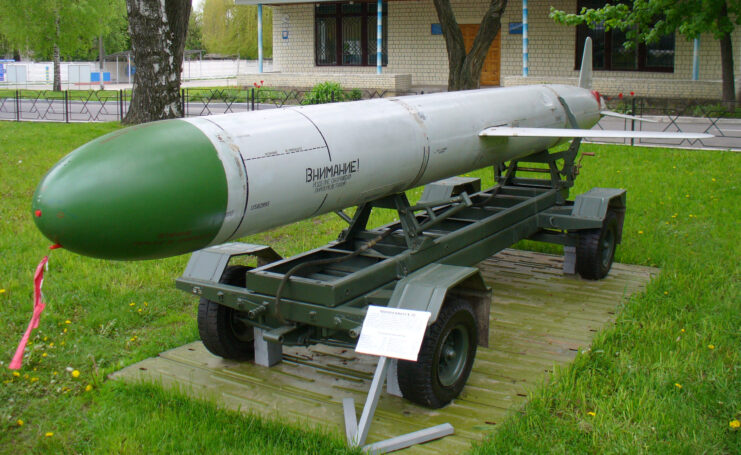 The Soviet-era subsonic missile entered service in 1983, following a decade of design by MKB Raduga. There are two primary variants, the Kh-101/102, which can travel between Mach 0.57-0.59 and carry penetrating, high-explosive, nuclear and cluster warheads.
Outside of the Cold War, the Kh-55 and its variants have been equipped by the Russian military during the ongoing Syrian Civil War and, most recently, the Russo-Ukrainian War. In March 2022, Russia began firing the munitions at Ukraine, with Britain's Ministry of Defence reporting in November that the missiles were being launched in an effort to distract Ukraine's air defenses.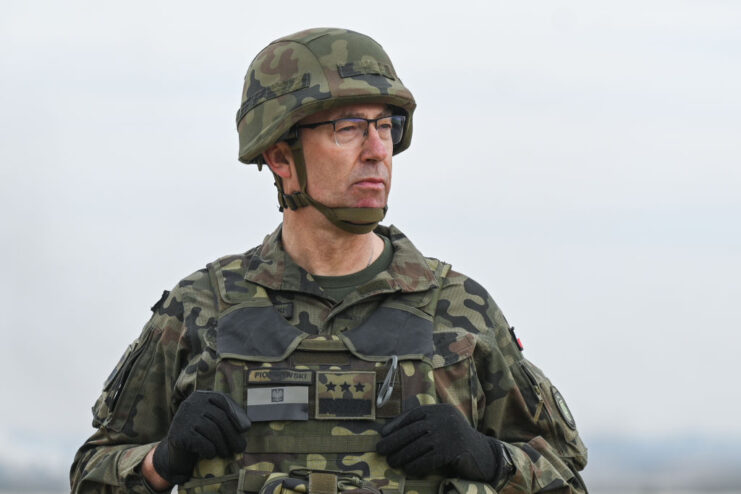 This particular Russian missile, launched over Belarus on December 16, 2022, was equipped with a ballast warhead and wound up diverting from its course, resulting in it striking central Poland. According to reports, it had been detected by both Polish and NATO radar while still in the air.
Speaking with the WSJ, a Polish official explained that Ukraine's Armed Forces warned Poland of Russian long-range weapons. When the missile was detected, two US Air Force McDonnell Douglas F-15 Eagles and two Polish-flown Mikoyan MiG-29s were dispatched, but all four aircraft were unable to visually identify the object, nor could they spot it on radar.
The Polish military determined the missile, at that point an unidentified object, wasn't connected to an attack on the country and thus never conducted a thorough search for it, with an official telling the WSJ that NATO doesn't have a specific protocol when it comes to searching for debris after something is detected on radar.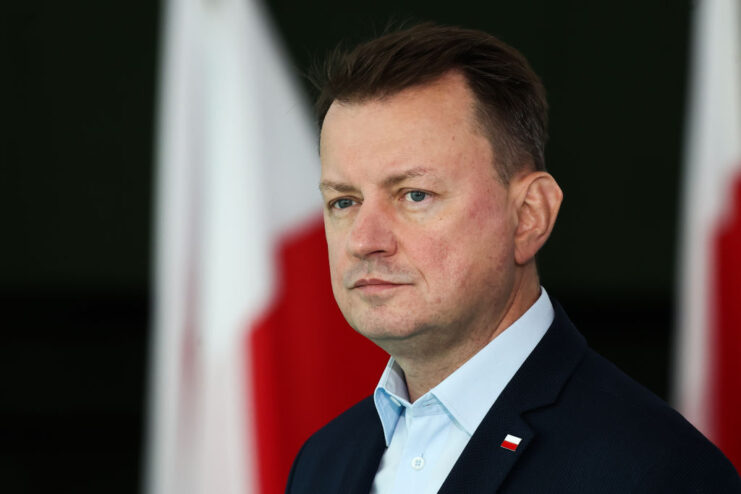 After word reached the media in May 2023, Polish President Andrzej Duda refused to comment on the incident, telling the WSJ, "Everything being discussed in the media right now is just speculation."
Defence Minister Mariusz Błaszczak, on the other hand, has spoken publicly, saying Tomasz Piotrowski, operational commander of Poland's Armed Forces, hadn't fulfilled his duties, something Chief of Staff Rajmund Andrzejczak disagrees with.
"In the operational report which I received, there was information that on 16 December there was no violation of Polish airspace, which, as it turned out later, was not true," Błaszczak said, adding that Piotrowski failed to launch a good enough search for the missile.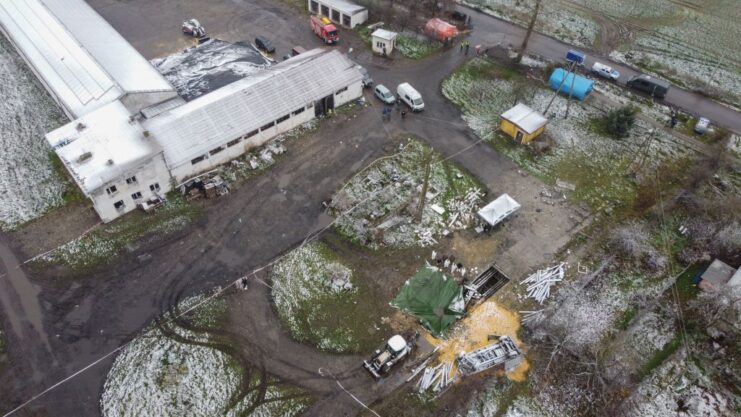 More from us: Cargo from German Ship Sunk During WWII Washing Up On American Beaches
The Russian missile strike brings to mind an earlier incident in Poland, when, in November 2022, an S-300, likely launched by Ukraine, crashed in the border town of Przewodów, killing two. According to reports, the missile was likely launched in defense against an ongoing Russian barrage, with Poland placing the blame on Moscow, not Kyiv.