General Dynamics Land Systems won the original Robotic Mule competition in October 2019 with its MUTT, (Multi-Utility Tactical Transport).
US Army equipment tendering is a competitive business with multi-million and sometimes billion-dollar contracts at stake those bidding need to invest every iota of faith that their offer will tick all the boxes required and then some.
However, Textron filed their complaint with the Government Accountability Office due to significant changes GDLS had been allowed to make to its 'mule' during the soldier evaluation process. The same opportunity had not been given to the other three bidders.
Following the competitive award of the SMET (Small Multipurpose Equipment Transport) ground robotic vehicle, or 'mule' to one company another filed a protest.
The protest did not even make to a GAO ruling before the US Army decided to cancel the award and instead declared that the four finalists of the most recent bid would compete again.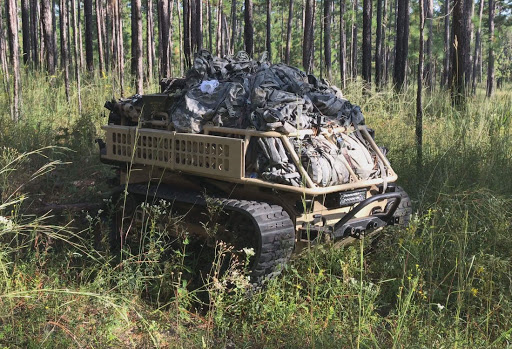 The four companies boiled down from a wider pool in 2017 will be competing under revised evaluation criteria in order to ensure the process is as fair and transparent as possible.
Each company, GLDS, Textron, Polaris Defense and HDT Expeditionary systems built twenty platforms which were issued to brigade combat teams.
The four original test factors were value, delivery reliability and soldier assessment in the field. The updated criteria have been reduced to 'Phase III System Design' (RFP notes) and value. The reliability factor was removed due to a lack of recordable hours by users assessing in the field.
During mission exercises, soldiers gave consistent feedback for all units with regard to the noise signature of the systems. The generators and powertrain came under particularly close attention as did, payload and operation range in silent mode.
The US Army's target is to award a five-year IDIQ (Indefinite Delivery/Indefinite Quantity) production contract designed to furnish light infantry with new and upgraded prototype vehicles currently in use during the procurement and testing program.
The revised award is scheduled to be made in May 2020 with delivery of all new SMET 'mules' expected by October 2025.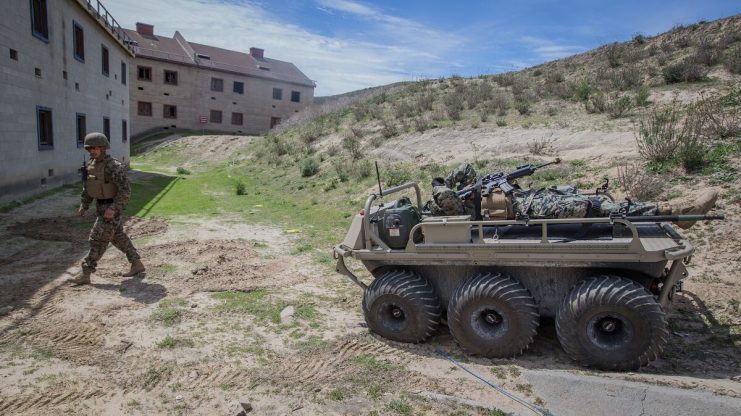 Budget per SMET has been set at $112,000 with a top capital procurement sum just under a quarter of a billion dollars. The initial contract, now cancelled, for GDSL's MUTT was set at $162.4 million with 624 SMETs expected to be delivered in October 2024.
Base specification required by the US Army for its SMET vehicles is simply something that can carry 1,000 pounds of infantry equipment, lightening the load for up to nine soldiers.
It would be required to travel sixty miles in three days while providing a kilowatt of power while on the move, three when stationary.
HDT Expeditionary Systems vehicle, the Hunter Wolf boasts 130 peak horsepower and a top speed of 25 mph, operating for more than 72 hours without resupply.
It has a 20kW generator on board capable of delivering 15 kW and has been tested up to a 60% gradient in a variety of terrains.
Textron's vehicle had been devised by their team at Howe and Howe Technologies who boast clients from Government to Hollywood and specialise in what their CEO Mike Howe calls 'extreme vehicles' providing robust 'advanced robotic platform solutions'.
Their RS2-H1 vehicle has been specifically devised for the exacting military criteria put forward by the US Army.
The Polaris MRZR-X system is the only one of the four that can also be soldier driven with two seats up front. It features a plug-and-play modular capability which aims to 'provide squad overmatch, no matter what the mission.
The GLDS MUTT can carry up to 600lbs and even though it boasts a 30cm ground clearance, it can still handle a 30-degree gradient or side slope. It is also a very quiet machine, recording lower than 50dBa at just seven meters.
M5A1 Stuart Pulled From the Mud, Sees Daylight First Time in 75 Years
All four units are excellent contenders so the outcome of the new competition will be one to watch.