Ray Stevenson has passed away at the age of 58. The Northern Irish actor, known for starring in HBO/BBC's Rome (2005-07), Punisher: War Zone (2008), the Thor movies and King Arthur (2004), was filming a feature in Italy at the time of his death, Frank Ciota's Cassino in Ischia.
While no cause of death has been confirmed, local media outlets have reported he was hospitalized for an illness and may have passed as a result of an anaphylactic heart attack.
Speaking out about his death, RRR (2022) director S.S. Rajamouli tweeted, "Shocking… Just can't believe this news. Ray brought in so much energy and vibrancy with him to the sets. It was infectious. Working with him was pure joy. My prayers are with his family. May his soul rest in peace."
Matthew Lewis, who appeared with Stevenson in Some Kind of Life (1996), wrote, "This is so sad. Ray played my dad in the first thing I ever did on TV. Almost 30 years ago. A proper actor with a fascinating career and I couldn't have dreamed of a better first experience in this ridiculous industry."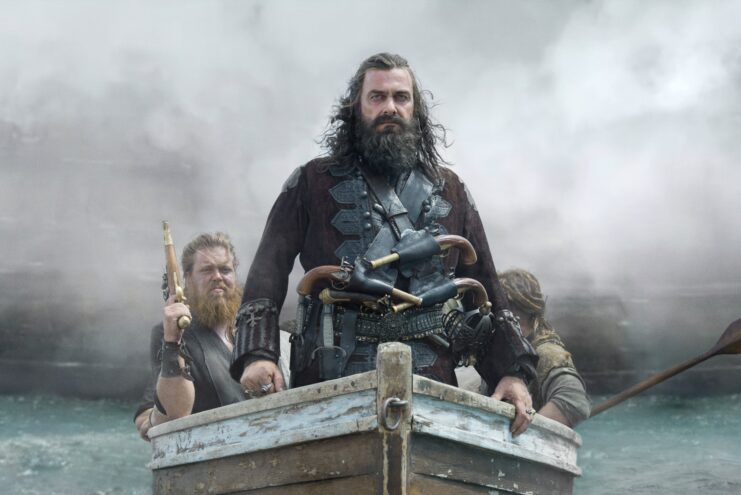 Stevenson was born to a Royal Air Force (RAF) pilot and an Irish woman on May 25, 1964, in Northern Ireland.
He began his acting career by guest starring on several British television series, including Waking the Dead (2000-11) and Dalziel and Pascoe (1996-2007). His first film appearance was in 1998's The Theory of Flight, with Helena Bonham Carter and Kenneth Branagh.
The actor's first major movie role came in 2004, with Antoine Fuqua's King Arthur. He starred as Sir Dragonet, one of the knights of the Round Table who winds up sacrificing himself. This was followed by a role in the Emmy-winning series Rome, in which he played the morally questionable legionnaire Titus Pullo during the final days of the Roman Republic.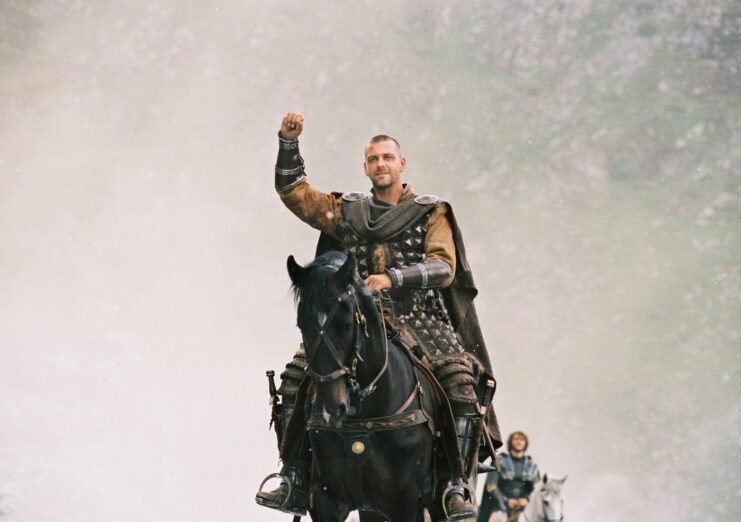 While not one of his best-received roles, critically, Punisher: War Zone was arguably one of Stevenson's most popular films. Portraying the titular character Frank Castle/Punisher, he fights the corruption of mob boss Billy "Jigsaw" Russotti, played by Dominic West.
This role was followed up by many other noteworthy movie appearances, including The Book of Eli (2010), Kill the Irishman (2011), The Three Musketeers (2011) and G.I. Joe: Retaliation (2013). Stevenson also portrayed Marcus Eaton in the big-screen adaptation of the Divergent book series and the Asgardian Volstagg in three Thor films, the latest being 2017's Thor: Ragnarok.
In 2022, he starred in three films, including the Oscar-winning Tollywood release, RRR.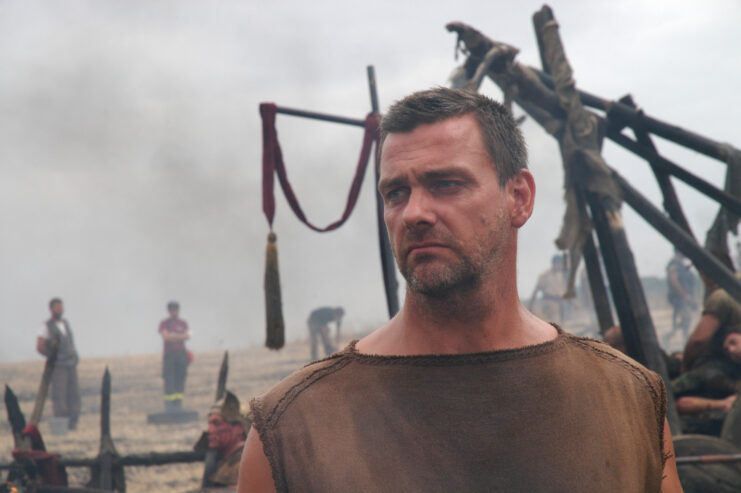 Outside of film, Stevenson starred in several TV series. He voiced a character in two Star Wars shows – Star Wars Rebels (2014-18) and Star Wars: The Clone Wars (2008-14, 2020) – and had finished filming his role as the Jedi Baylan Skoll in the upcoming Disney+ series, Stars Wars: Ahsoka (2023).
Additionally, he appeared as Isaak Sirko in Dexter (2006-13), the pirate Blackbeard in Black Sails (2014-17), Ohthere of Hålogaland in Vikings (2013-20) and Cmdr. Jack Swinburne in the television adaptation of Das Boot (2018-present).
More from us: Before Becoming Hollywood's Leading Man, Kirk Douglas was Chasing Japanese Submarines In the Pacific
Ray Stevenson is survived by his partner, Elisabetta Caraccia, and three children.