This 65-foot ship, as one of the longest identified to date, points to ownership by a king, queen, or important chieftain of a Viking group.
Ostfold in Norway lies between Oslo and the Swedish border, in Vestfold County in eastern Norway. Founded in 1016, it is one of the oldest cities in Norway. The area is home to beaches, forests, hiking, and bike trails, as well as many manufacturing facilities including an advanced biorefinery.
But more interestingly, the area is also well known for its historic landmarks, including rock carvings and drawings, and Viking burial mounds.
Recently, a new treasure has been identified in this area which is rich in Norse history. Using ground-penetrating radar (GPR), archaeologists have identified a 65-foot (20-meter) long Viking ship. Such measurements make it one of the longest Viking ships identified.
Initial indications are that the ship is well-preserved. Hopefully, it will join the other three known ships in good condition, including the Oseberg ship. GPR images indicate that the keel and ship's flooring appear to be in very good condition.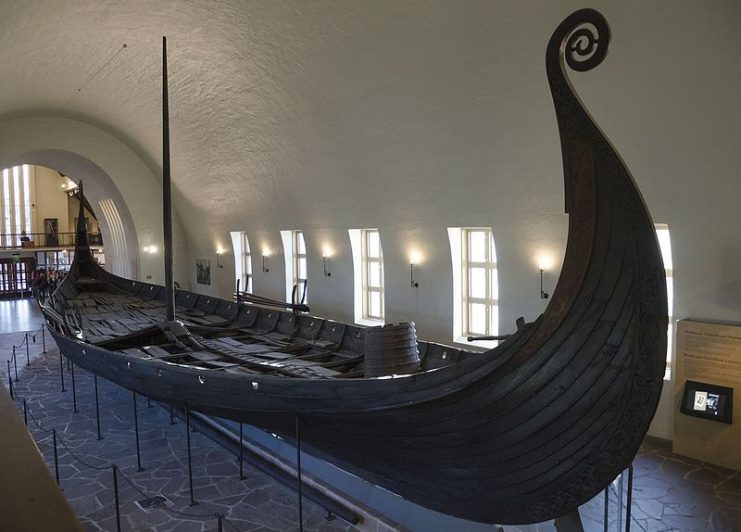 The ship was buried less than two feet underground, making it likely that the burial mound had been scraped away in earlier times by farmers working their fields in the area.
It is believed that elite Viking warriors and chieftains, if they did not die at sea, were buried in their ships on land. Burials at sea were known to involve putting the deceased in their ships with their treasures and belongings then setting the ship on fire at sea.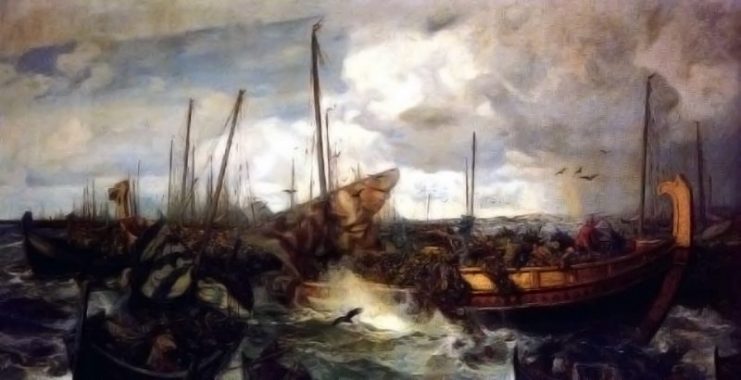 For those dying inland, ship burial was common for the most important leaders. Relics and other burial sites indicate that ship and wagon burials were reserved for only the most important members of Viking society.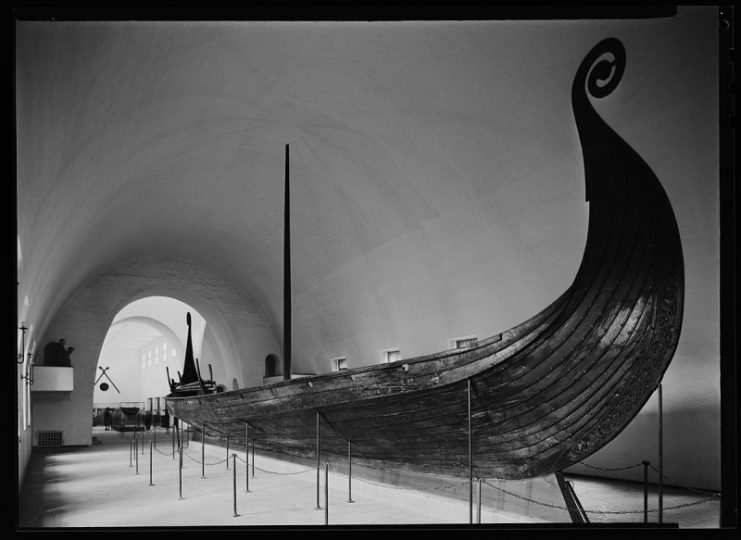 There are seven known ship burial sites in Europe, three of which are located in Norway. The excavations on those three sites were completed years ago. All of the locations date back to the Viking Age, from approximately 800 – 1050 AD, when the Vikings sailed from their northern homes to raid and trade across Europe.
This 65-foot ship, as one of the longest identified to date, points to ownership by a king, queen, or important chieftain of a Viking group. Officials believe it may have been dragged in from the Oslo fjord to the final burial site.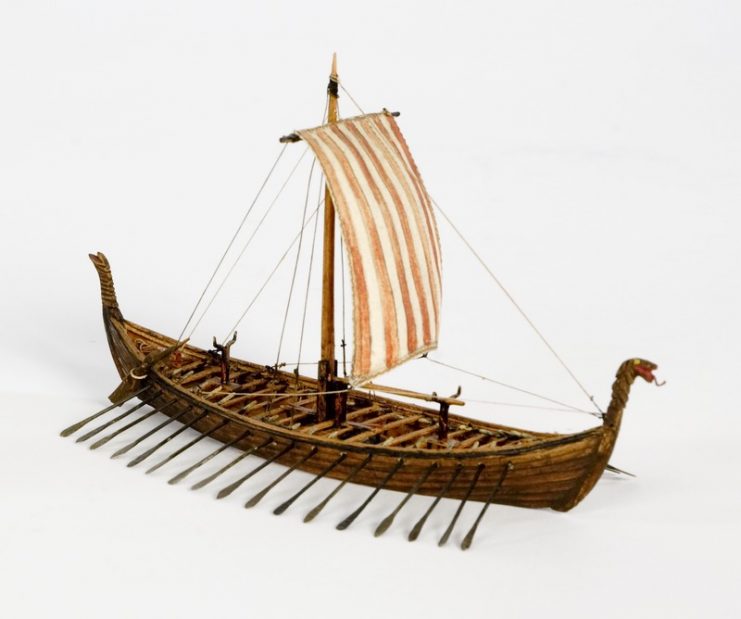 Archaeologists think it doubtful that the ship will yield any treasures as Viking burial sites have typically been plundered by grave robbers hundreds of years ago.
Viking ships, besides their importance in commerce and sailing, were also believed to convey dead rulers and chieftains to their afterlife. To facilitate their voyage, many Vikings were buried with their weapons, jewelry, and even the remains of their animals.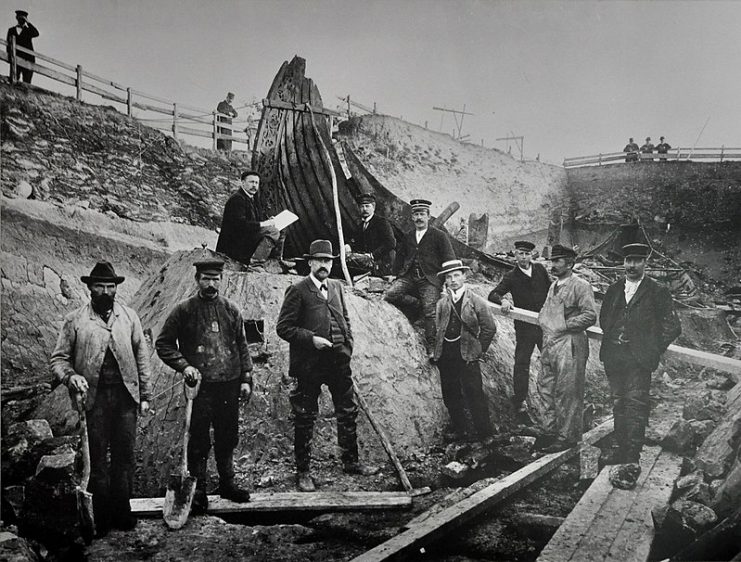 On the same site, scientists have discovered five longhouses, three of them quite large, nearing 150 feet. This gives a strong indication that the site was used as a warrior burial ground and cemetery. The longhouses were used as residences and homes by the Vikings before being burned and covered in burial mounds as part of the funeral proceedings.
The burning of a longhouse symbolized the end of its life, just as the cremation of the bodies of the Vikings symbolized the end of their lives.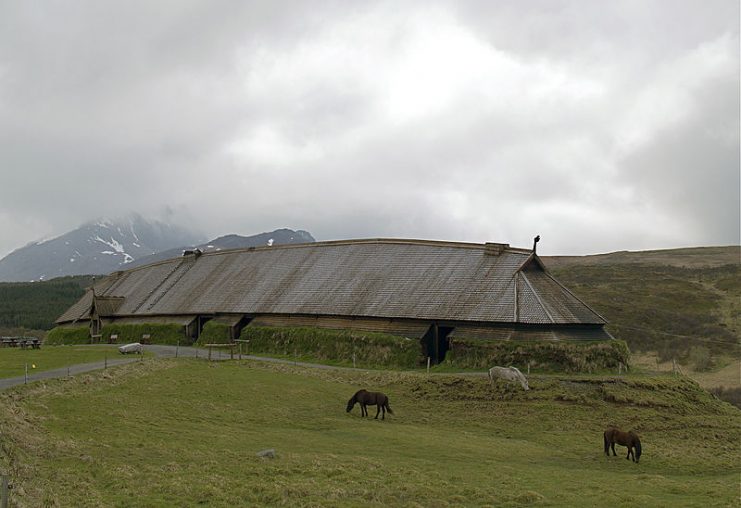 Jan Bill, a Viking ship expert and Curator at the Museum of Cultural History in Oslo, refers to this discovery as a "hundred-year find."
The Norweigan Minister of Climate and Environment Ola Elvestuen refers to the find as "a historic day," and adds: "A discovery like this has a tremendous impact on how to tell our nation's story."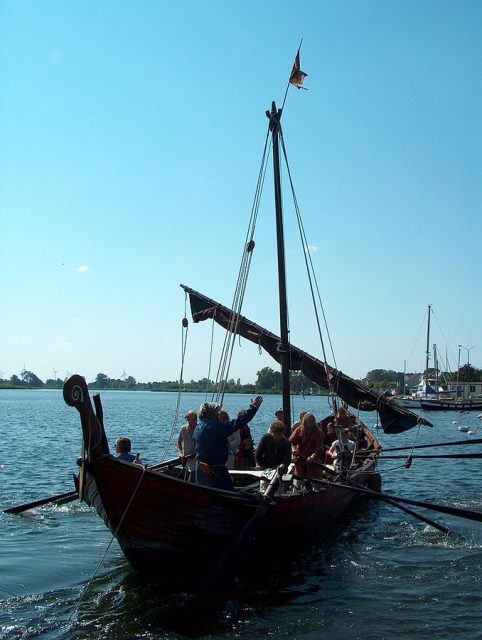 Read another story from us: Sails on Viking Longships – Were They Really Red & White?
The ship burial site is now a culturally protected area.
Currently, a proposal is circulating to continue with non-invasive testing through GPR and other techniques. While there are no plans to begin excavations at this time, archaeologists are not ruling out a later dig at the site. Future excavations may help to date the site more precisely.