One of the last Polish pilots to fly with the RAF during World War II has died aged 102.
Colonel Mieczysław Stachiewicz, who served in 301 Polish Bomber Squadron and flew dozens of bombing raids, died on 30th April 2020 in London.
Col. Stachiewicz was born on the 21st May 1917 in Warsaw to Julian and Maria nee Sawicka. His father was a captain in the Polish Legion and later was promoted to the rank of General in the Polish Army.
Col. Stachiewicz was educated in Warsaw, and in 1937 he enrolled in the Polish Army. A year later, in January 1938, he became a student at the School of Aviation, where he underwent basic pilot training.
In October of the same year, he was posted as a squadron reserve cadet and assigned to the 4th Air Regiment in Torun, should he be called up.
He then commenced an architecture degree at the University of Warsaw, but only completed one year of study before war broke out.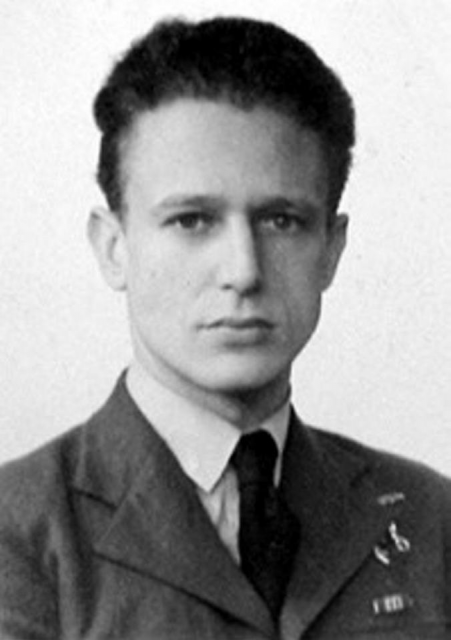 In August 1939, he was ordered to fly a civilian aircraft to Slonim to the east of Poland, returning to Torun by rail.
He then joined the 4th Air Regiment, but the German Luftwaffe started their bombing raids, and he was traveling on an evacuation train that was strafed by the German planes. The Polish troops on the train were ordered to disembark, and the train was destroyed.
The soldiers made their way in small groups to Warsaw. He escaped from Warsaw just ahead of the Germans, and he fought in the Battle for Poland as a soldier.
With the fall of Poland, he fled to Romania. After a trek across Europe ahead of the German forces, he eventually arrived in Liverpool on the 27th June 1940.
He commenced training with the RAF, and on 27th April 1942, he was assigned to 301 Bomber Squadron, known as the Land of Pomerania Squadron, flying Vickers Wellington IV bombers.
His first operational flight was as the second officer on the night of 5th May 1942.
His last operational sortie took place on 20th November 1942. During the war, he flew over thirty sorties over Germany and Italy.
He was awarded the Silver Cross of the Virtuti Militari Military Order (no. 8212), three Crosses of Valor, an Aviation Medal, and the British commemorative decorations (1939-1945 Star, Air Crew Europe Star, Defense Medal and War Medal 1939-1945).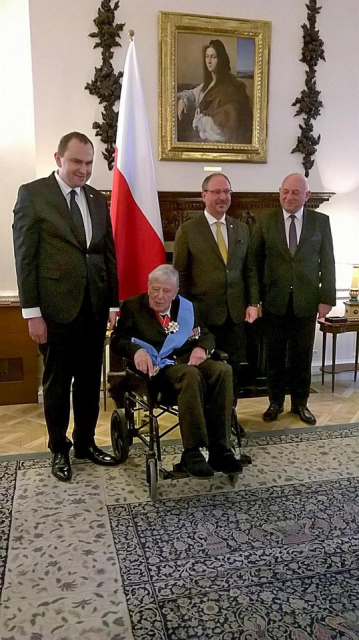 In November 1942, Col. Stachiewicz enrolled at Liverpool University to complete his studies in architecture, finally graduating in 1946. Then followed a career in architecture lasting 35 years, until he finally retired in 1980.
In 1944, Col. Stachiewicz married his sweetheart, Irena Goldstein, and the couple had three children together, Jan, Joanna, and Małgorzata.
After retirement, he continued to be heavily involved in Polish cultural affairs in England, holding many office bearers' positions. For all the social work done amongst the Polish Community in London, he was awarded the Order of the White Eagle, Officer's Cross, and Knight's Cross of the Order of Polonia Restituta.
On being notified of the death of Col. Stachiewicz, the Polish ambassador to London, Arkady Rzegocki, tweeted, "I am deeply saddened by the news Col. Mieczysław Stachiewicz's passing. He was a great patriot!
Now Only One Left: Battle of Britain Pilot Passes Away on Eve of VE Day
He was a pilot of No 301 Sq, a distinguished activist among Poles in the UK and Honorary President of the Piłsudski Institute in London. My thoughts and prayers are with his family." The Corona virus has robbed the world of another hero.