The engine grinds into action followed by a mixture of white and black exhaust fumes that burst from the rear of the Panther tank.  Slowly, it drives onto the trailer ready for transport.
This will be the start of its journey when it leaves The Armor Museum of Saumur in France and makes its way to Overloon in the Netherlands, where it is attending the Militracks show 2019.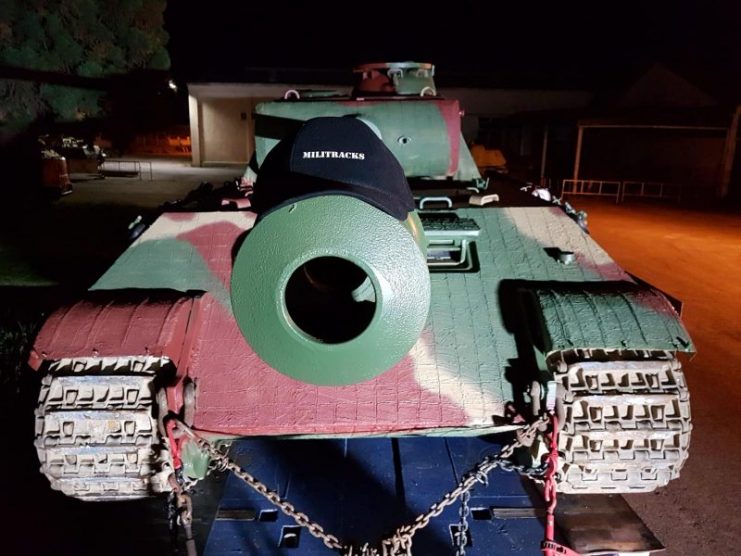 Overloon Museum is very pleased that this tank will be attending its special event show; Militracks. This show attracts some of the biggest and most important military hardware.
This isn't the first time Armor Museum of Saumur has supplied tanks to attend this show – in 2018 they sent the Tiger II.  And now the Panther will be taking the same route, so if you wish to view it on its way, follow the directions below.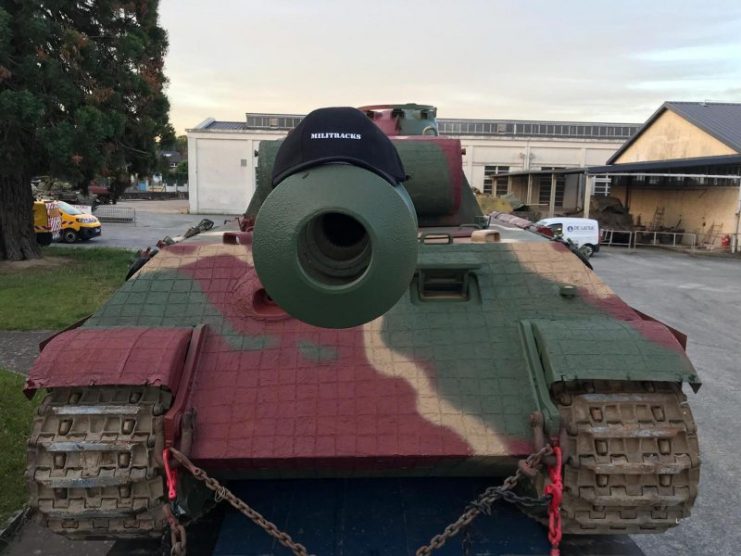 During the Militracks weekend, there are German motorcycles, passenger cars, trucks, half-tracks and tanks on display that were predominantly in the service of the Wehrmacht. German vehicle technology at that time was in many cases qualitatively better than that of the Allies.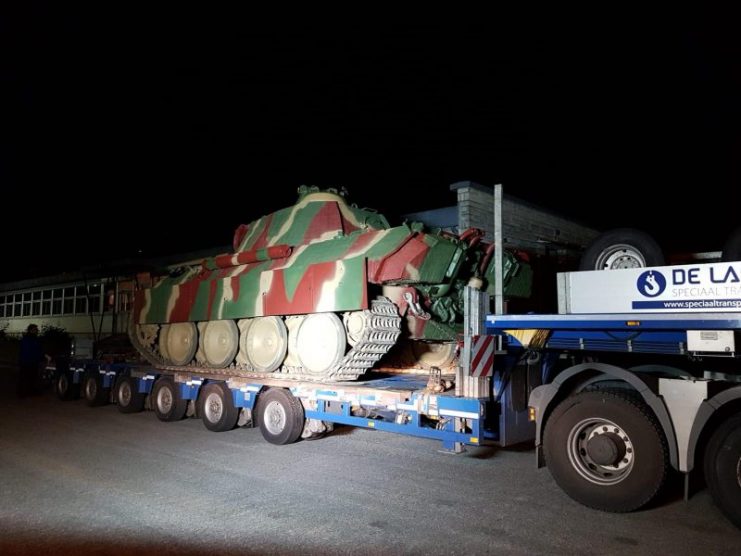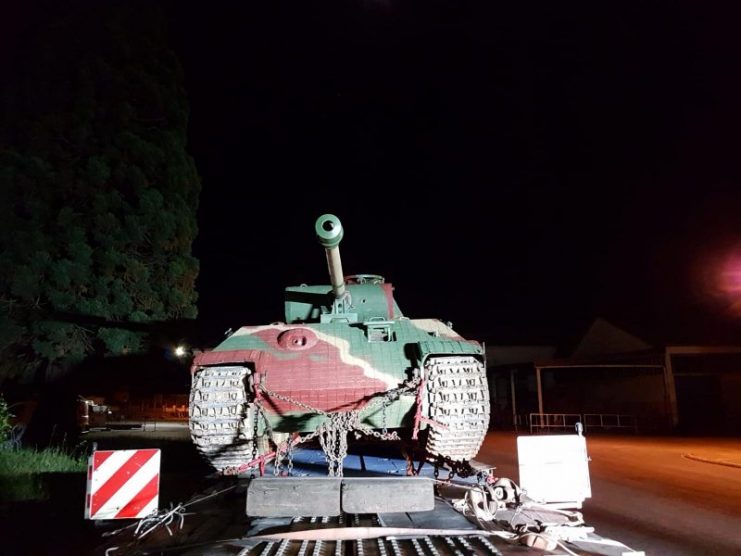 At Militracks, these mobile military machines will demonstrate – and in some cases literally – how that technology worked.
The vehicles are also not just set up in static displays but driven around on the special kilometre-and-a-half trail on the museum grounds. It is also possible to ride along.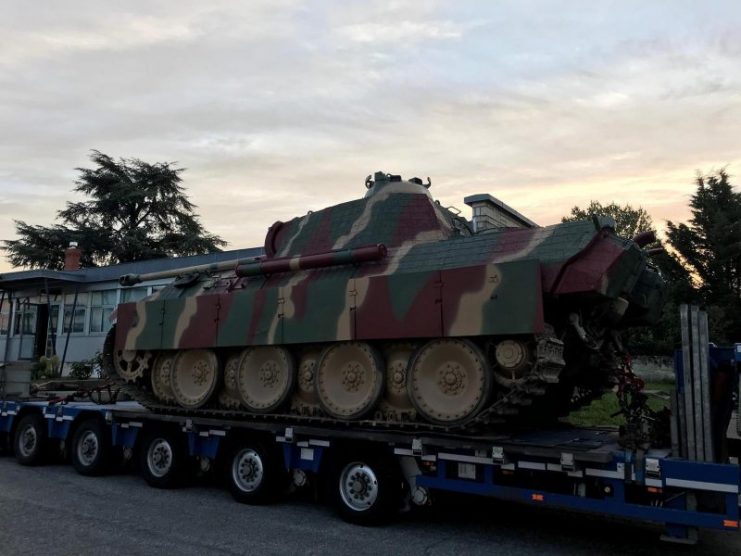 You can buy tickets for rides on the grounds themselves.
About ticket prices:
Wheel vehicles + unarmoured halftracks (A-tickets): € 5 per ride/lap
Kettenkrads (B-tickets): € 10 per ride/lap
Armoured halftracks SdKfz 250 + SdKfz 251 (C-tickets): € 20 per ride/lap
If available: StuG (D-tickets): € 50 per ride/lap
We will have a very limited bunch of P-tickets as well, which are called "Turmtickets" as these only allow visitors the ability to look inside the Panther: Price per ticket: €50. And you can buy them here Militracks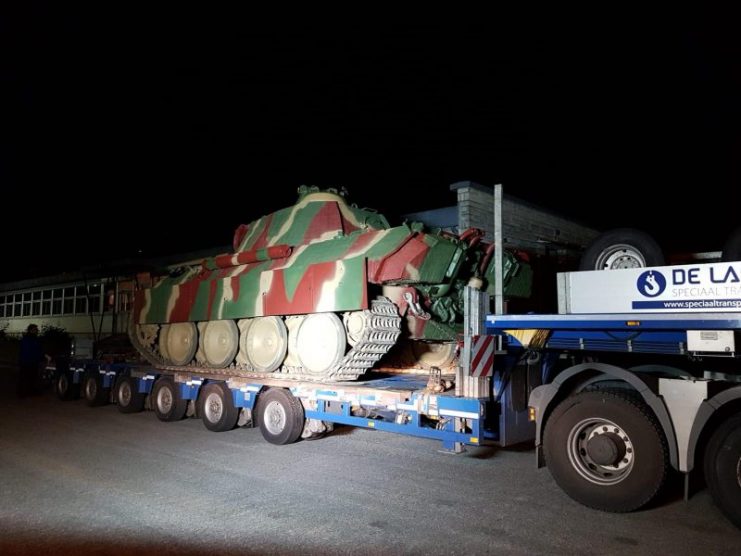 Another tank article from us: The Panther Tank The Best Tank of WW2
We hope you enjoy our content. We think it's important to keep war history alive. If you do too, please consider becoming a supporter. Thanks.
Become a Supporter