In a video first shared with Task & Purpose, a Marine assigned to the 3rd Battalion, 6th Marine Regiment at North Carolina's Camp Lejeune exposed the unsanitary living conditions they and other service members are dealing with. Along with missing beds and furniture, the videos and images show the barracks filled with cockroaches and mold patches.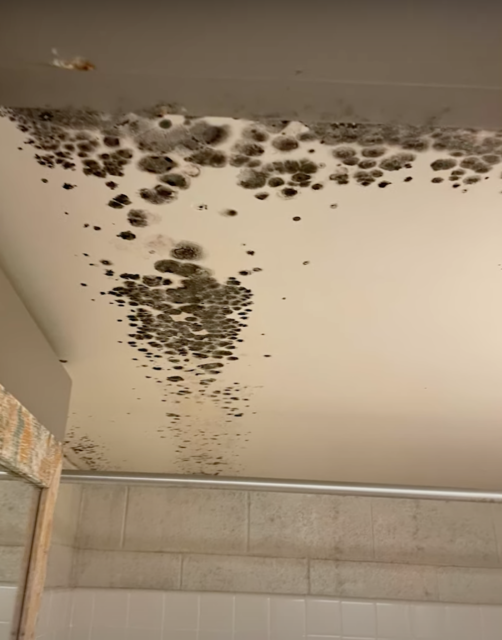 According to Task & Purpose, the building – HP 225 – was rated "degraded but adequate" during a 2019 building inspection, and in June was deemed to have "no significant issues." However, a walkthrough by the Marine, who wished to remain anonymous, shows mold covering the ceiling, chairs, walls and mattresses in at least two separate rooms.
They shared that the conditions were initially raised with noncommissioned officers and commanders, before being relayed to battalion health officials. It was even brought up to the battalion commander, Lieutenant Colonel Ryan R. Gordinier, this past summer. Despite this, the Marines were ordered to move into the barracks last week.
"Everyone is well aware of the conditions of the barracks," the Marine told Task & Purpose. "Lots of guys have brought it up, but the people they bring it up to just don't listen.
"If it was the other way around and they had to live in these barracks, they wouldn't live in this s**t," they added. "And if they wouldn't, why are they making us?"
One of the worst rooms in the barracks is covered from floor-to-ceiling in mold and has been blocked off with duct tape. According to the Marine, one service member was meant to move into the room, but refused after seeing the extent of the mold.
"He went into there and was like, 'F**k, no, I'm not moving into this. I have a bunch of friends, and they're all saying their rooms have mold in [them] somewhere. Every room has mold in some shape or form and they've all found cockroaches in them."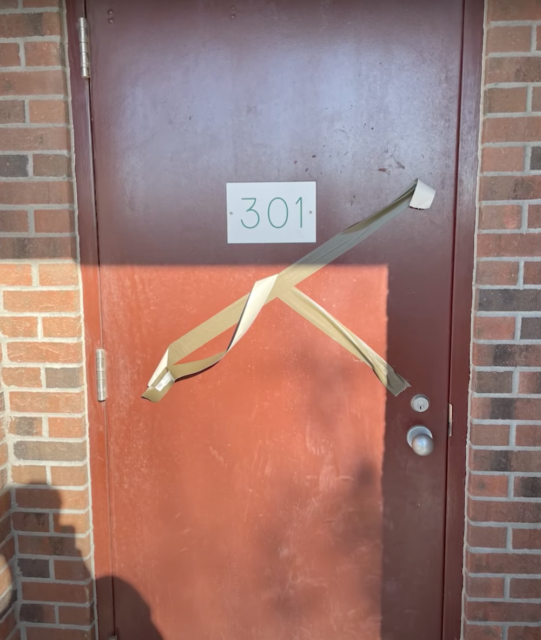 When Task & Purpose reached out for comment, an officer with the service said that "no Marine will be forced to live in unsanitary or unhealthy living conditions" and that only one "specific room was identified as requiring abatement for mold [and] mildew."
"As Marines are preparing to move, rooms are being re-inspected by leaders in the chair of command to identify whether they require further cleaning," added 2nd Lieutenant Mark P. Grill, a Marine spokesman, leading Task & Purpose to speculate more unsanitary conditions may be uncovered.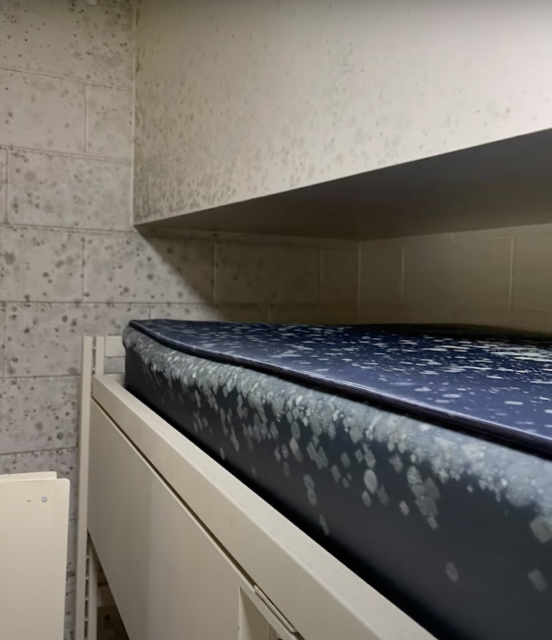 This isn't the first time Camp Lejeune has been in the news for moldy conditions at its facilities. In 2020, three military families living on the base brought forth a class-action lawsuit over mold and cockroach infestations in their living quarters. Mold issues have also plagued the Marine Corps Air Station Futenma in Japan, as well as Fort Meade and Fort Bragg, among others.