A Marine who lost his life fighting the Japanese in the Tarawa Atoll has been laid to rest in his hometown of Emporia, Kansas. Private First Class Glenn Franklin White's remains were located on the island of Betio in 2019 and accounted for by the Defense POW/MIA Account Agency (DPAA) on June 7, 2021.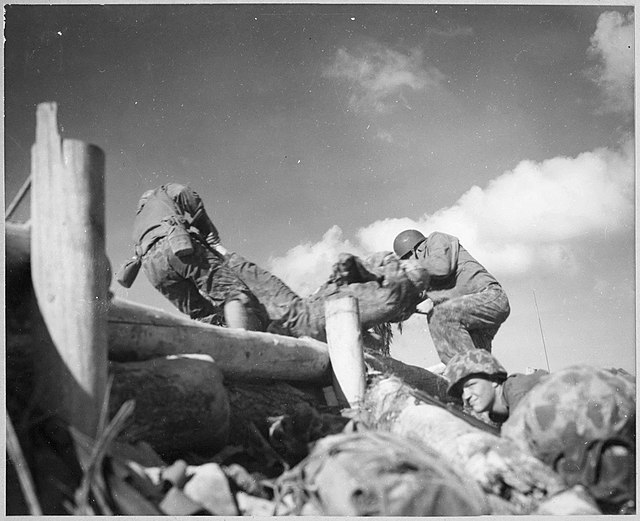 White's remains arrived at the Kansas City International Airport on September 17, 2021 and escorted to Roberts-Blue-Barnett Funeral Home in Emporia. The next day, his casket was escorted to Memorial Lawn Cemetery by the Patriot Guard, Lyon County deputies and officers from the Emporia Police Department.
He was repatriated next to his family with full Military Honors. A "Missing Man" fly-by was provided by the United States Marine Corps.
Rest easy Marine! ♥️ https://t.co/1P7WZXZ5CQ

— Lyon County, KS Sheriff (@LyonCoKSSheriff) September 18, 2021
White was just 18 years old when he enlisted in the Marine Corps in the winter of 1942. He was in high school at the time and dropped out to enlist, traveling to a recruiting center in Kansas City, Missouri on February 10, 1942.
After completing training in San Diego, California, he was assigned to the Alpha Company, 1st Battalion, 6th Marine Regiment, 2nd Marine Division, Fleet Marine Force as an automatic rifleman.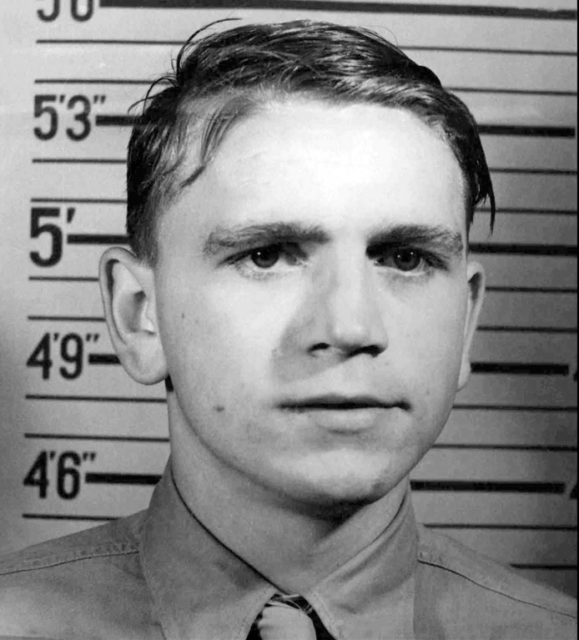 In November 1943, he and his unit were sent to the Gilbert Islands, where they were tasked with securing the small island of Betio in the Tarawa Atoll. The Marines were met with heavy Japanese resistance. On November 22, 1943, White's squad pushed ahead of Alpha's main line of resistance to provide a screening force. They came under fire, and the young Marine was mortally wounded.
Despite his injuries, he continued to man his weapon, allowing those behind him to engage in the firefight. While the US forces were able to secure the island, 1,000 Marines and Sailors were killed in the engagement and another 2,000 were injured. The Japanese were virtually annihilated.
White was reported to have been buried in Row D of the East Division Cemetery, now known as Cemetery 33. For his efforts, he was posthumously awarded the Silver Star Medal in June 1944. It is the US Armed Force's third-highest honor for valor during combat and is awarded to those who show gallantry in action against enemy forces.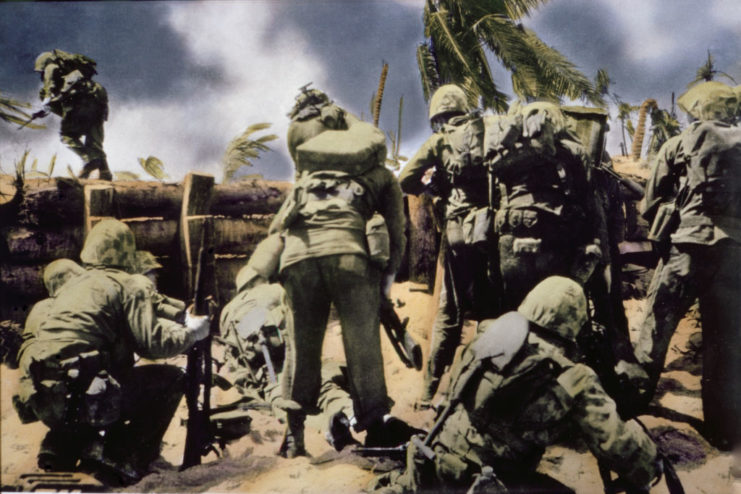 In 1946, the 604th Quartermaster Graves Registration Company centralized all of the American remains found on the Tarawa Atoll at Lone Palm Cemetery for repatriation. Unfortunately, due to construction errors on Betio Island, over half of known casualties were never located, including White. As such, a Board of Review declared him "non-recoverable" in October 1949.
In 2009, a non-profit organization called History Flight Inc. began work to recover and identify those buried in the lost cemeteries of Betio Island. A decade later, in March 2019, several remains were found in Row D of Cemetery 33 and subsequently identified as Marines from the Alpha Company, 1st Battalion, 6th Marine Regiment, 2nd Marine Division, Fleet Marine Force.
The remains were transferred to the DPAA laboratory at the Joint Base Pearl Harbor-Hickam in Hawaii. White's remains were among them. To obtain a positive identification, scientists with the DPAA used dental and anthropological analysis, as well as circumstantial and material evidence. As well, scientists with the Armed Forces Medical Examiner System used Y chromosome DNA (Y-STR) and mitochondrial DNA (mtDNA) analysis.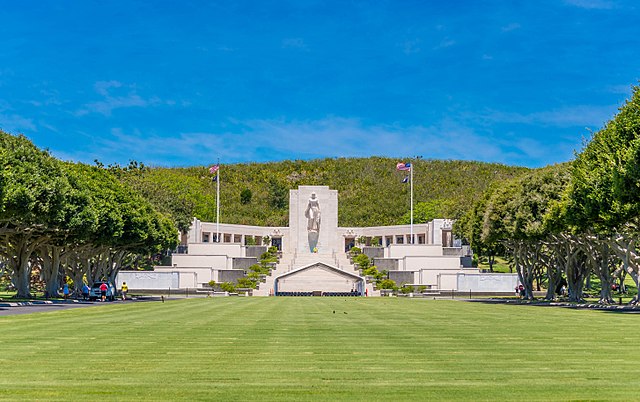 White was officially accounted for on June 7, 2021. His name was recorded on the Courts of the Missing at the National Memorial Cemetery of the Pacific, along with other missing military members from World War II. A rosette will be placed next to his name to indicate he has since been accounted for.