Looking for a fixer-upper or a launch site and have $1.8 million to spend? Then Woolwich Township in New Jersey has a unique property that might interest you.
Nike Battery PH-58 was part of twelve "Ring of Steel" facilities built around Philadelphia to protect against incoming Russian bombers during the Cold War.
It was in operation from 1957 to 1974. The facility contained nuclear missiles and radar towers detect and defend against incoming attacks.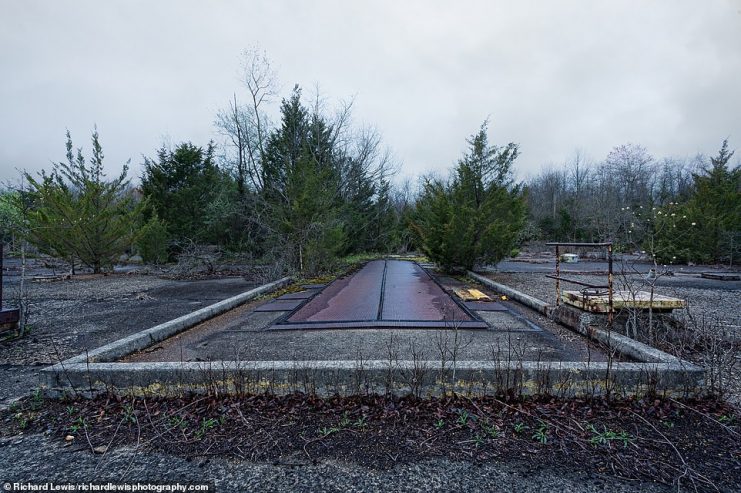 Surprisingly, some of the missiles only had a range of 90 miles which means, had they ever been fired, they would have detonated a nuclear warhead over US soil.
The site consists of two sections. The first is 18.7 acres and contains the underground missile silos. The other is a 14.5 acre section which was used as a fire control area and also contains the radar towers and computers that guided the missiles to their targets.
The township purchased the sites from the federal government for $828,000 in 2009.
The control section is the part which is being auctioned off. The plan, though, is to eventually develop both sites.
According to town administrator Jane DiBella, there has been no opposition to the sale. She stated that many see the abandoned site as an eyesore and they support the effort to put it to better use.
DiBella said that they are aware of specific uses for the property which make it desirable to develop.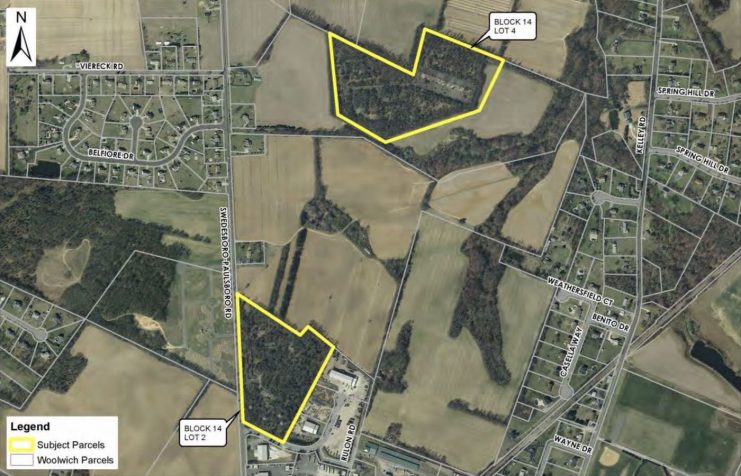 In the control area, there are four radar/observation towers, a building that contained spare parts, a pump house, a mess hall, an administration building, a swimming pool, officers' quarters, barracks, basketball court, running track and a guard shack.
The township imagines that the site could become a mixture of offices, shops, restaurants and other facilities. They hope that at least one of the towers can be preserved as a reminder of the history of the area.
Richard Lewis is a photographer from New Jersey who has explored the site and photographed it. He has said that the site is so overgrown that it was impossible to take pictures of the exteriors of the buildings. He described the site and posted some of his pictures on his web site.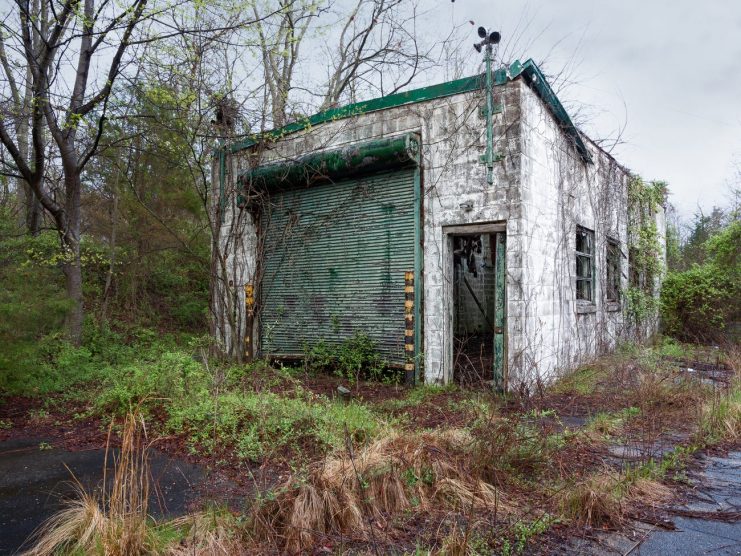 A man who identified himself as a veteran who had served at this site said that it looked a lot better back in the day and that he had really enjoyed working there.
According to a plaque at the site, PS-58 was one of more than 200 similar sites in the USA. It originally contained 20 Nike Ajax (MIM-3) missiles with three high-explosive warheads on each. The missiles were 32 feet long with a range of 30 miles. They could travel up to 70,000 feet in altitude at a rate of 1,710 miles per hour.
You can have a look inside via www.richardlewisphotography.com & Facebook
Those missiles were replaced in the 1960s with 24 Nike Hercules (MIM-14) missiles. These newer missiles could either carry one high-explosive warhead or a tactical nuclear warhead.
Now You Can Spend a Night Inside a WW2 Bunker
They were 41 feet long with a range of 90 miles. The Hercules missiles could reach 150,000 feet in altitude while traveling at up to 2,707 mph.