The murder of Vanessa Guillén at Fort Hood, Texas sent shockwaves across the United States. The US Army soldier went missing after reporting instances of sexual harassment, and it wasn't until two months later that her remains were located. The individual responsible, a soldier who was senior to her, later took his life after being implicated in the crime. In the documentary I Am Vanessa Guillén, Netflix examines the case and how it's changed the culture within the US military.
A life-long interest in the US military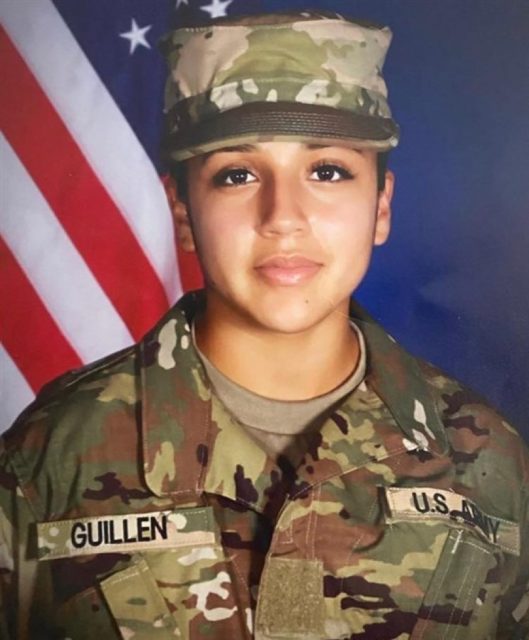 Vanessa Guillén was born on September 30, 1999 in Houston, Texas. An athlete while attending César E. Chávez High School, she was among the top 15 percent in her class. According to her mother, Gloria Guillén, she'd shown an interest in the military from a young age.
Against Gloria's wishes, Guillén enlisted in the US Army in June 2018, just after her high school graduation. She trained as a 91F, Small Arms and Artillery Repairer, and was assigned to the Regimental Engineer Squadron, 3rd US Cavalry Regiment at Fort Hood, Texas. Following her death, she was promoted from private first class to the rank of specialist.
Murder of Vanessa Guillén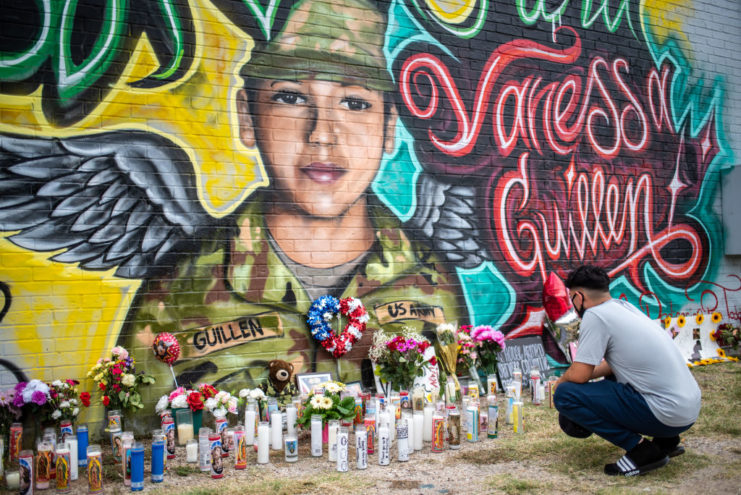 Vanessa Guillén was last seen on April 22, 2020 in the Regimental Engineer Squadron Headquarters parking lot. According to a witness, she'd left the arms room where she'd been working and made her way to the one managed by Specialist Aaron David Robinson to confirm serial numbers for weapons and other equipment. She was never seen again. Her personal belongings, including her car keys and identification card, were found inside the armory.
Guillén was reported missing the following day, and the case was given to the US Army Criminal Investigation Command (CID) and the FBI. Local law enforcement agencies, the US Marshals Service, the Texas Parks and Wildlife Department, and the Texas Ranger Division offered support. Thousands of soldiers stationed at Fort Hood searched the surrounding area for any signs of their missing comrade.
Given Robinson was one of the last people to see Guillén, he was investigated as a possible person of interest. The 20-year-old had previously been deployed to Iraq and had trained as a 12B, Combat Engineer upon enlisting with the Army in October 2017. He was interviewed by investigators, as were two witnesses who claimed to have seen him dragging a "tough box" outside of the armory. His cellphone was also examined, which led to a search of the Leon River, near Belton, Texas.
On June 30, 2020, contractors working on a fence near the river called investigators to report the discovery of human remains, which were later identified as Guillén. They had been dismembered, burned and buried beneath concrete. Upon learning about the discovery, Robinson fled the area and the following day shot himself with a handgun while officials were trying to take him into custody.
A subsequent interview with Robinson's girlfriend, Cecily Aguilar, revealed the deceased soldier had bludgeoned Guillén with a hammer after she saw his cellphone's lockscreen, which featured a photo of Aguilar. He'd told her "he was worried about getting in trouble for violating the Army's fraternization rules since Aguilar was still married to another soldier," which prompted him to murder Guillén. Aguilar was later indicted for her involvement in the crime.
Family members call out the US military's culture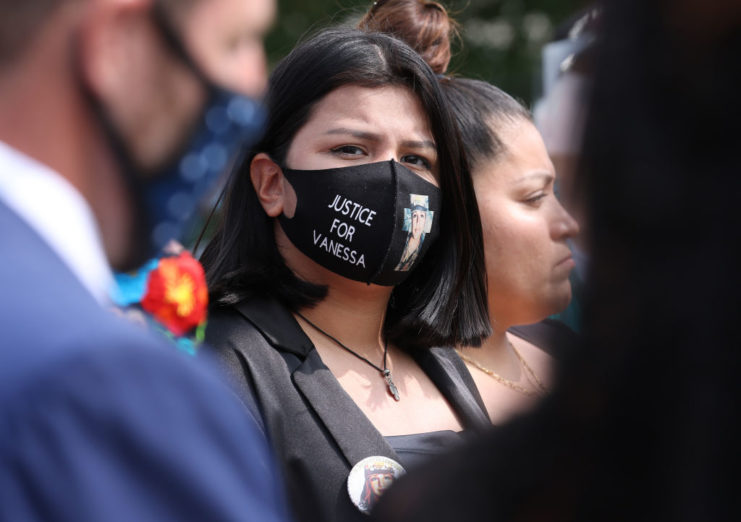 From the beginning, Vanessa Guillén's family suspected foul play in her disappearance. She'd previously spoken to her mother about the sexual harassment she'd suffered at the hands of an unnamed sergeant at Fort Hood and revealed complaints from other female soldiers had been dismissed.
An investigation was launched following the discovery of Guillén's remains, which found her complaints regarding the harassment had been met with inaction. Twenty-one superiors were fired or suspended, and changes were made to the military's Sexual Harassment/Assault Response and Prevention (SHARP) program, to make it easier for soldiers to submit reports.
In August 2022, Guillén's family filed a case against the US Department of the Army (DA), seeking $10 million for her death and an additional $25 million in personal injury claims. The suit claims that between October 1, 2019 to April 22, 2020, "Guillén suffered mental anguish, fear, emotional distress, physical injury, and death as a result of sexual harassment, rape, sodomy, and physical assault."
I Am Vanessa Guillén
On November 17, 2022, Netflix released its documentary about the case, I Am Vanessa Guillen. The title refers to the I Am Vanessa Guillén Act, which criminalizes sexual harassment under the Uniform Code of Military Justice. It also changes how officials respond to sex-related crimes through the use of independent investigations.
The documentary features interviews with Guillén's sisters, mother, then-boyfriend, friends and two US politicians, Rep. Jackie Speier (D-California) and Sen. Kirsten Gillibrand (D-New York). Along with discussing the case, it will look at the family's efforts to change the way the military handles instances of sexual assault and harassment.
More from us: The Truth Behind Royce Williams' Legendary Dogfight Was Hidden for 50 Years
Speaking about the film with PEOPLE, director Christy Wegener said:
"At the core, this is a story about overcoming the greatest odds imaginable in the name of family, love and justice. This is David vs. Goliath on steroids. Taking on the U.S. military, one of the largest, most powerful institutions in America is no easy feat. In making the film, it was incredible to witness a family, in the most tragic moment of their lives, put their grief aside, step out into the public arena and fight for the greater good."