Like everything in Texas, Fort Hood is huge. Today, Fort Hood is one of the largest military bases in the entire world. Located just outside of Killeen, Texas, Fort Hood is the only military post in the United States capable of stationing and training two Armoured Divisions. However, terrible violent crimes continue happening inside Fort Hood. In 2020 alone, at least 39 Fort Hood soldiers died or went missing. Thirteen soldiers committed suicide. Five soldiers were murdered. Eleven deaths went unresolved. Unbelievably, this is just one of many alarming statistics involving the military base. Here we break down all the crimes that make Fort Hood the most dangerous military base in the United States.
A brief history of Fort Hood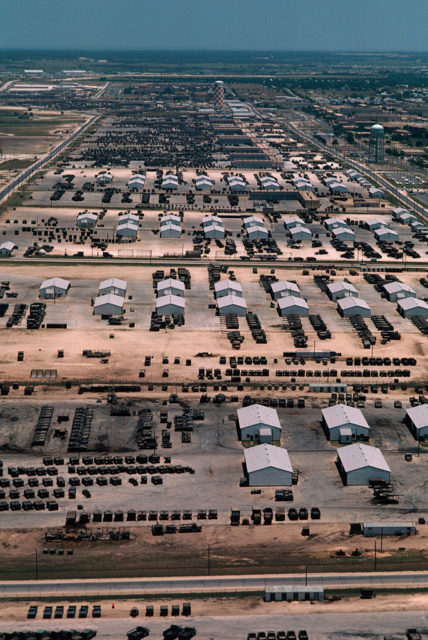 The War Department first announced the concept of Fort Hood in 1942. The Fort Hood Military Base was to be the location for the training of World War II tank destroyers. Tank destroyers were developed to help counter German mobile armored units; thus, wide-open space was needed to train the soldiers who would be driving these vehicles.
The base was to sit on 100,000 acres of land. In 1943, an additional 16,000 acres of land was purchased in Bell County, and 35,000 acres were purchased in Coryell County. Fort Hood was named after the Confederate General, John Bell Hood, the Commander of the Texas Brigade during the Civil War.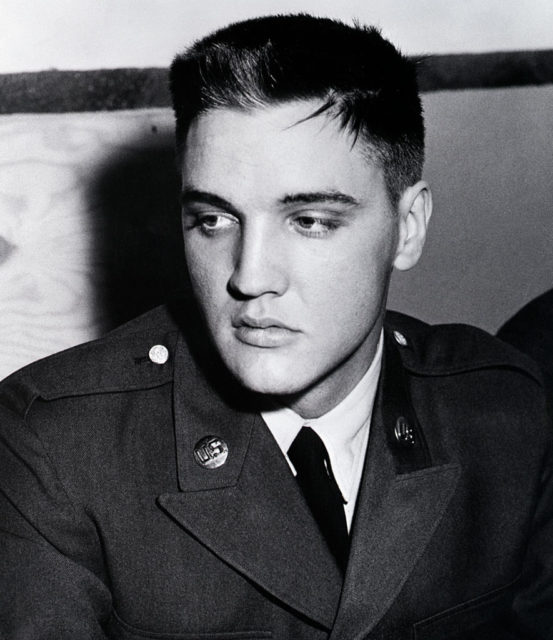 By the end of 1944, the number of tank destroyer battalions in training at Fort Hood had rapidly declined. As the destroyer battalions declined, the Field Artillery and Infantry Replacement Training Center battalions grew to be the largest battalions at Fort Hood.
Fort Hood was home to Elvis Presley when he was in the military. At the time of his enlistment in March 1958, he was one of the most famous people in the entire world.  At Fort Hood, Elvis Presley was assigned to Company A of the Third Armored Division 1st Medium Tank Battalion. He stayed at Fort Hood until September 1958, when he was sent to Germany.
2009 Massacre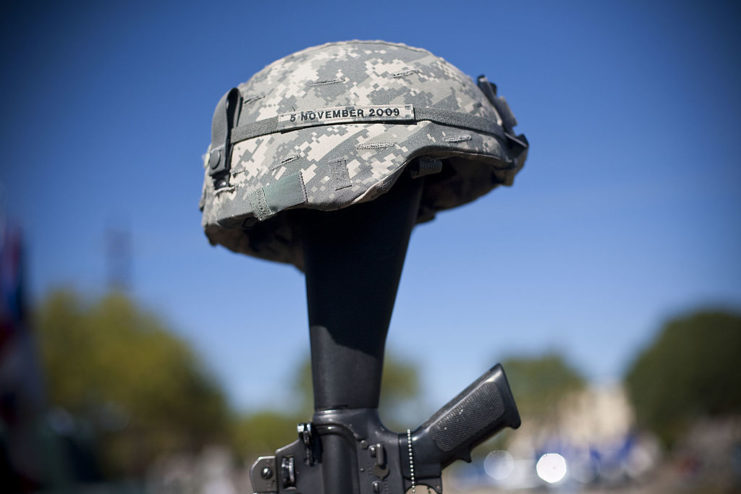 Fort Hood didn't really start becoming crime-ridden until the early 2000s. On June 12, 2007, the body of Lawrence George Sprader Jr. was found on the base. Sprader Jr. had been missing for days when his body was found. He had been sent out on a map-reading exercise and got lost.  According to his autopsy, Sprader died of dehydration and hypothermia. Although Sprader's death was accidental, an investigative report found that Army trainers at Fort Hood had a massive error in judgment when planning this map-reading exercise, which put 300 other soldiers in danger and resulted in Sprader's death.
Lawrence George Sprader Jr.'s death was accidental. The 2009 Ford Hood mass shooting was not. On November 5, 2009, Fort Hood experienced the deadliest shooting on an American military base when Nidal Hasan fatally shot 13 people and wounded 30 others. Nidal Hasan was a United States Army major and psychiatrist.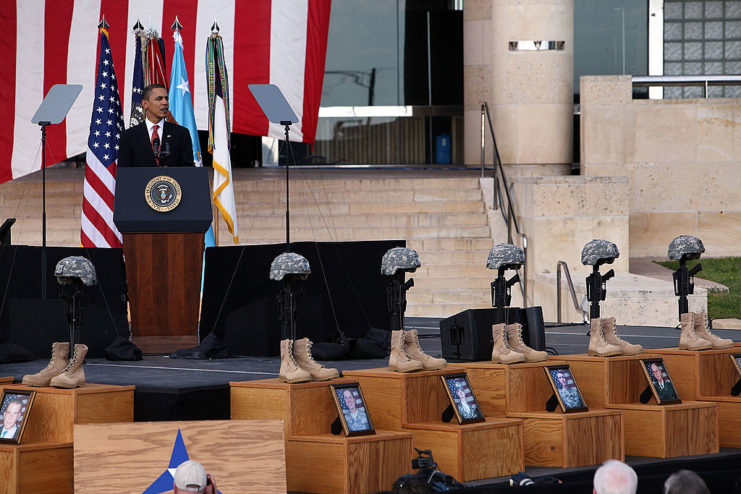 The massacre started when Hasan, armed with a semi-automatic pistol, shouted 'Allah Akar' (Arabic for God is Great) and then opened fire at a crowd inside a Fort Hood processing center. The soldiers in the processing center were basically all unarmed and were about to be either deployed overseas or were returning from deployment and were receiving medical screening. The shooting rampage only lasted about 10 minutes before civilian police shot Hasan.
Hasan was left paralyzed from the waist down. In the aftermath of the massacre, a United States Senate panel found that Hasan's superiors had continued to promote him even though concerns had been raised over his increasingly extremist behavior. Evidence shows that doctors and supervisors had grown increasingly worried about Hasan's behavior for years, but only one supervisor took action to kick Hasan out of the psychiatry program.
During his trial, Hasan admitted that he had shot these soldiers at Fort Hood, and was later found guilty of 45 counts of premeditated murder and attempted premeditated murder. Hasan was later sentenced to death for his crimes.
Attack plots and prostitution rings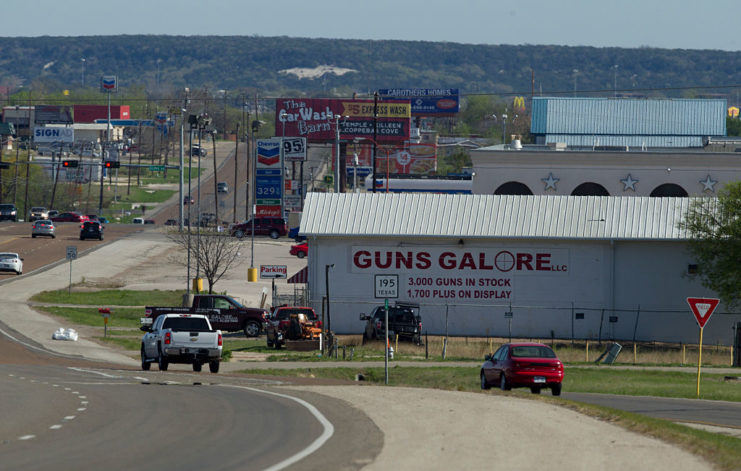 Tragically, the violence at Fort Hood was only getting started with the 2009 massacre. In 2011, Private First Class Naser Jason Abdo was arrested near the base after he made a purchase at a store named Guns Galore in Killeen, Texas. Abdo admitted that he was planning to attack Fort Hood.
Abdo had gone AWOL over the weekend of July 4, 2011. He was arrested on July 28, 2011, near Fort Hood, where he was found to be in possession of large quantities of ammunition and weapons.
Abdo later admitted that he was targeting Fort Hood because of the 2009 massacre that had happened there. However, he wasn't planning on attacking the base itself; rather, he planned to plant two bombs at a nearby restaurant popular with Fort Hood personnel. He wanted to detonate two bombs at this restaurant and then use a pistol to shoot any survivors. His motivation was attaining "justice" for the people of Iraq and Afghanistan.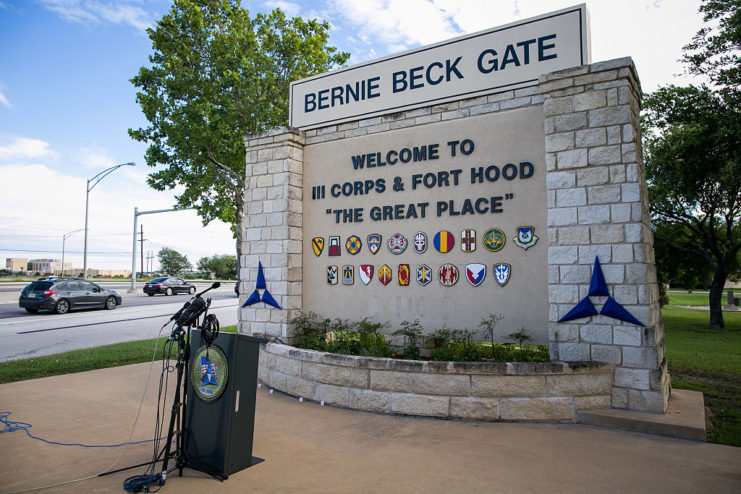 In 2014, a sexual assault prevention officer uncovered a prostitution ring at Fort Hood, organized by Sergeant 1st Class Gregory McQueen. Shockingly, McQueen was part of the United States Army Sexual Harassment and Assault Response/Prevention Unit at Fort Hood.
McQueen would recruit subordinate female soldiers who were strapped for cash. He then reportedly planned 'sex parties' for high-ranking officers at Fort Hood. McQueen pleaded guilty to 15 of 21 charges against him and was sentenced to two years in prison. He was also dishonorably discharged from the Army.
There was another mass shooting in 2014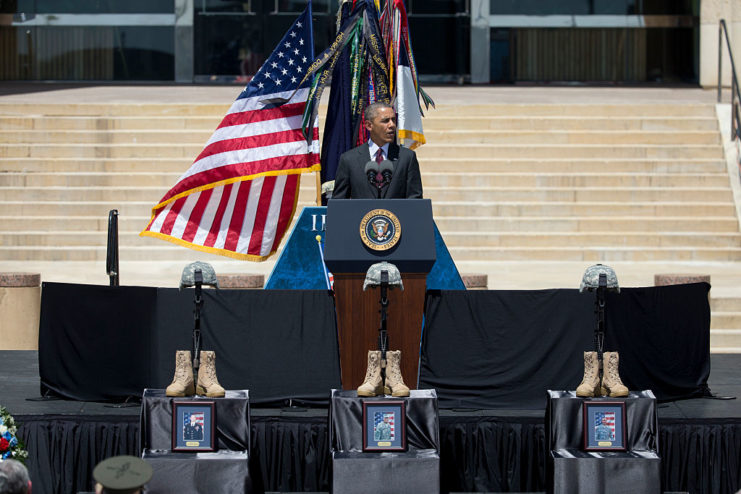 Surprisingly, there was another mass shooting at Fort Hood on April 2, 2014. Army Specialist Ivan Lopez killed three soldiers and wounded 16 other military personnel. Approximately eight minutes after he began shooting, Lopez turned the gun on himself.
Lopez had been examined by a psychiatrist in March 2014, only a month before his shooting spree. The psychiatrist felt that Lopez had no violent or suicidal tendencies, though Ambien had been prescribed for a sleeping problem.
There is no indication that Lopez was targeting anyone specifically during his rampage. Service officials found that despite no warning signs, Lopez did have a history of unpredictable behavior. He was also dealing with financial strain and personal problems. Lopez had also asked for a transfer, claiming he was being picked on by other soldiers in his unit.
The murder of Vanessa Guillén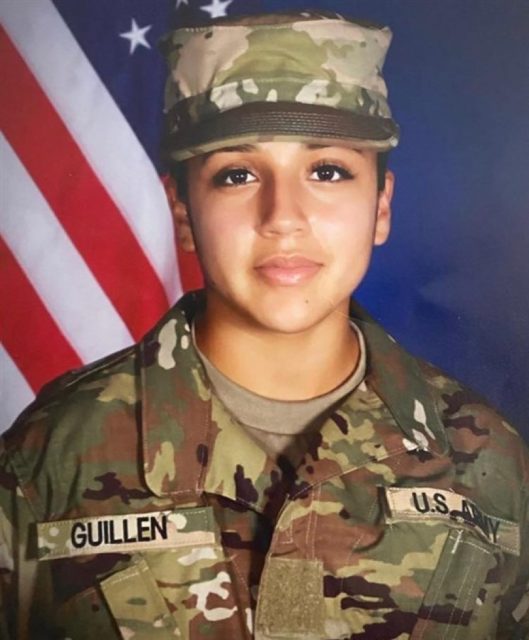 The murder of Vanessa Guillén brought international attention to Fort Hood when her remains were discovered on June 30, 2020. Vanessa Guillén was born on September 30, 1999, in Houston, Texas. She joined the Army in June 2018 and trained as a 91F, Small Arms and Artillery Repairer.
Vanessa Guillén had been missing for over two months when her remains were discovered in June 2020. She was last seen around noon on April 22, in the parking lot of her squadron's headquarters at Fort Hood. She was reported missing one day later, on April 23. Thousands of soldiers searched for Vanessa immediately after she was declared missing. Buildings, barracks, fields, training areas, lakes, and trails at Fort Hood were all thoroughly searched.
On June 30, 2020, human remains were found along the Leon River in Belton, Texas. The remains had been buried and covered in concrete. One lock of hair was sticking out, but the burial site was extremely sophisticated. Remains were discovered in three separate, shallow graves- each concealed with cement on top.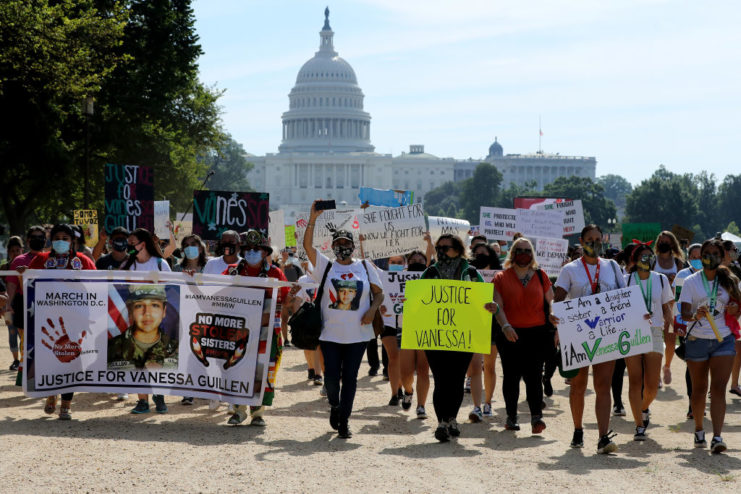 After these remains were found on June 30, authorities questioned Cecily Anne Aguilar. Aguilar was the girlfriend of Army Specialist Aaron David Robinson. Cecily Aguilar had already been questioned about Vanessa Guillén after her initial disappearance. Cecily had lied to investigators the first time she was questioned but told the truth after Guillén's remains were found on June 30.
Cecily Aguilar told the police that Aaron Robinson had picked her up late on April 22, 2020, at the gas station where she worked. He then told her that he had killed Guillén earlier in the arms room at Fort Hood. After killing her, he put Guillén in a very large "tough box," and wheeled her body out of the arms room.
Cecily Aguilar told investigators she drove with Robinson down to the Leon River, where she helped him dispose of her body. The two dismembered Vanessa's body, placing her remains in three separate graves. Two days later, the pair came back to cover the graves with concrete.
After Cecily's confession, Army investigators detained Aaron Robinson for killing Vanessa Guillén just hours after her remains were found. However, Robinson was able to escape and ended up taking his own life shortly after midnight on July 1, 2020.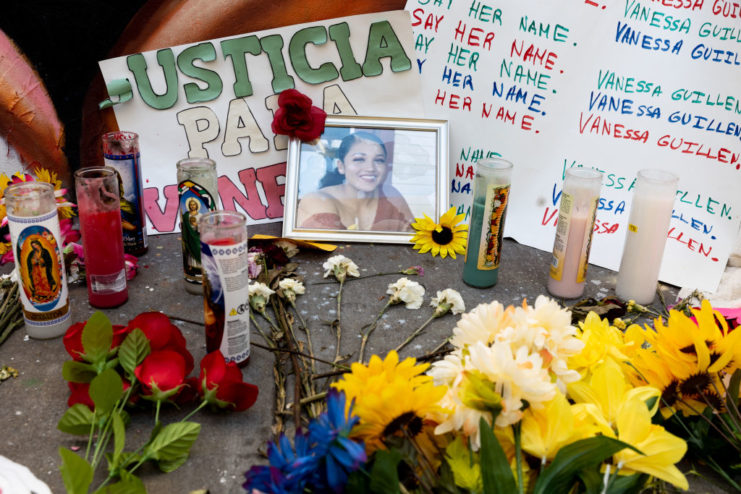 It was discovered that Vanessa Guillén had been sexually harassed while working at Fort Hood. Before her death, Vanessa Guillén told her family that she was being sexually harassed but didn't report that harassment " because no one would listen to her." Vanessa's sister, Lupe Guillén, told NPR in July 2020 that the Army "take sexual harassment, sexual assault, as a joke. They don't care."
The Army discovered that Guillén had been sexually harassed by one of her superior officers, but that superior was not Aaron Robinson. However, Aaron Robinson had been accused of unrelated sexual harassment before killing Vanessa Guillén. An Army report concluded that leaders did not respond appropriately to the sexual harassment claims or to Guillén's missing person case. Fourteen soldiers and officers who failed to act were punished as a result.
On January 26, 2022, President Joe Biden signed an executive order that established sexual harassment as its own crime under United States military law. This law directly resulted from Vanessa Guillén's murder at Fort Hood.