Halifax Bomber: Canadians and Swedes have a lot in common: a cold climate, a reputation for niceness, and an infinitely patient approach to getting things done, while maintaining a steadfast politeness no matter the obstacles in their path.
That approach, and that shared temperament, has served both nations well as they've teamed up to recover a prized World War II plane that has rested on the bottom of the Baltic Sea for more than seven decades.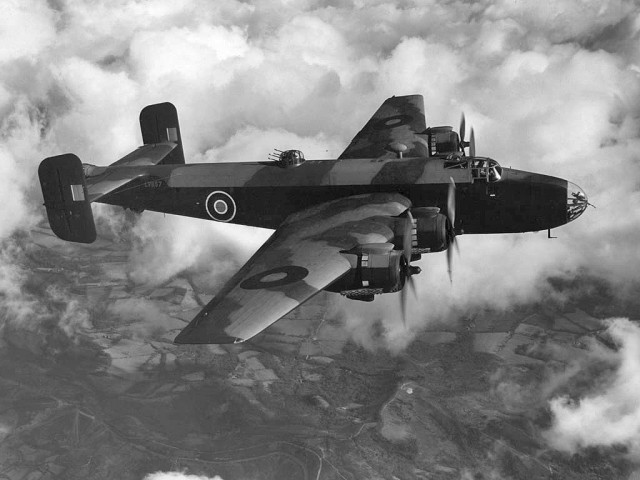 Canada has sent a team to work with their Swedish counterparts to retrieve the Halifax 57, or at least what's left of it, and return them to the Nanton Bomber Command Museum, in Nanton, Alberta, a town about 100 miles south of Calgary.
Work got underway earlier this month, but the project took two years to prepare before any actual excavation at the site could begin.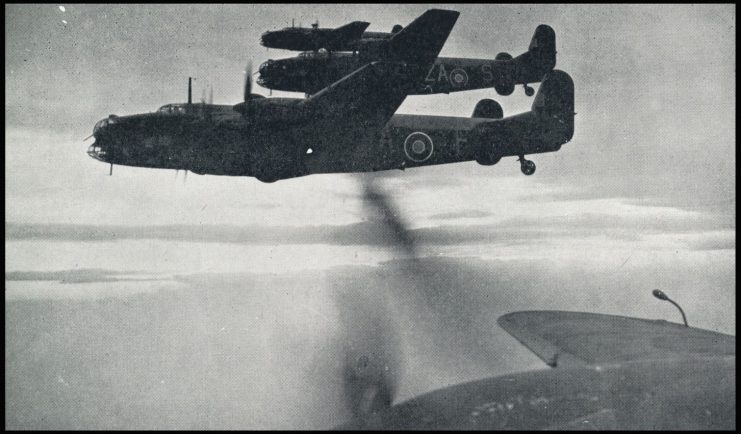 The Halifax 57 team, as the team of aviation experts are known on this occasion, has begun retrieving the plane pieces off the southern coast of Sweden. The excavation is time consuming and tricky, as any retrieval efforts at sea usually are.
These planes parts are mired in sand, according to Karl Kjarsgaard, director of the museum, who described the undertaking during an interview with the Canadian Broadcasting Corporation (CBC), Canada's national TV and radio broadcaster.
He said, "It's settled into the sand, so we've got a giant vacuum cleaner that uses water and it sucks up the sand and deposits it somewhere else, and we'll dig out the airplane." The museum is home to many Halifax 57 parts retrieved from digs just like this one, all around the globe.
The project was conceived of and launched more than two years ago, but it took time to plan and raise the money. It total, it is expected to cost more than $121,000 (CDN) to complete. So far, the team has raised about half that amount.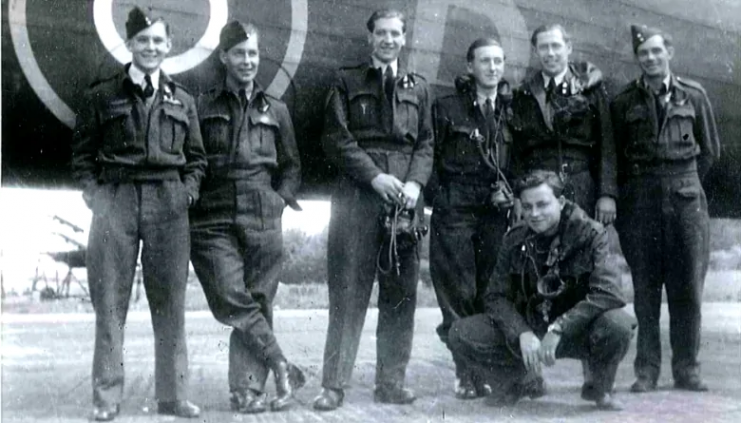 It's all part of a larger vision, Kjarsgaard explained, the Halifax Recovery Project, which brings pieces of other planes back to the museum from digs around the world. One day, they hope to reconstruct and display an entire Halifax 57 on museum grounds.
It took some persuading of Swedish authorities to grant the team the salvage rights to the plane, Kjarsgaard said.
It also took time to put the right team of professional together, including divers, recovery experts, and a sonar-equipped boat that could make clear maps of the ocean floor and the wreck itself. Ultimately, more than 3,000 photographs were taken before the men even began the actual excavation.
Kjarsgaard told the CBC that a wholly rebuilt Halifax 57 is crucial to the museum, perhaps even more so than a Lancaster bomber, another plane used by Canada during WWII.
He explained that more Halifax 57 aircraft were flown than any other plane, even more than the Lancaster. The museum already has a rebuilt Lancaster bomber on display, but he noted that this particular Halifax is a "priceless" part of Canada's wartime aviation history. 
The Royal Canadian Air Force (RCAF) was on a mission to raid Hamburg in early August, 1943. Seven airmen were aboard the plane now resting on the seabed off Sweden's coast.
An enemy plane attacked, and all seven men bailed out and survived, but the plane crashed headlong into the Baltic Sea. Its flight controls and two engines were badly damaged, but all the airmen survived.
They were luckier than many of Canada's airmen, Kjarsgaard said. "Canada flew 70 percent of their combat in the Halifax," he stated. "Most of the lads were killed in the Halifax, fighting for Canada's freedom." It is a subject about which Kjarsgaard is obviously very passionate.
Another Article From Us: Graf Spee's 1/4 Ton Eagle Causing Controversy In South America – Again
"You need a Lancaster in your museum," he asserted. "But you know what you need sitting beside it? It's almost more important (to have) a Halifax 57." Clearly, Kjarsgaard is determined his museum will find and retrieve every shard of the plane resting off the coast of Sweden, take it back to Nanton, and one day see an entire plane gracing his museum's collection.7
As parts are being recovered, they are being "desalinated" and stored at the port of Trelleborg in southern Sweden. Eventually they will be transported by the RCAF back to Canada and the museum.