Born in the summer of 1926 George Gaspard was to become a pioneering career soldier, breaking new ground in battlefield tactics and earning many decorations for service to his country. He first signed up with the Marine Corps in 1944 and soon found himself in the WWII Pacific Theatre fighting the enemy in Okinawa, as part of the 6th Marine Division.
He later joined the Army in 1951 and volunteered for the 10th Special Forces Group, a new unit born of the need for innovative ways of conducting warfare. Gaspard was part of the first group to graduate from the fledgling Special Forces training program.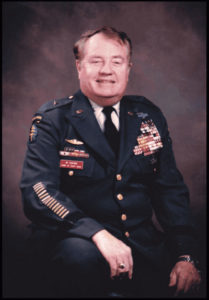 From then on Gaspard built upon a reputation for fearlessness, running cross-border secret operations throughout the Korean war, which was really just the proving ground for techniques he deployed to great effect during his tours of duty in Vietnam. In Korea Gaspard ran a team of four enlisted American soldiers and up to eighty anti-communist South Korean agents, supported by Chinese intelligence operatives, gathering information on North Korean troop movements and other enemy activities.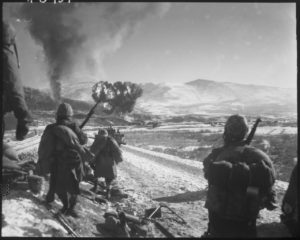 Gaspard was awarded the Silver and Bronze stars for combat actions in 1953 and late in 1954 he arrived at the 77th Special Forces group as a guerrilla warfare instructor for the Psychological Warfare School's Special Forces Department before he was discharged three years later.
After a stint at the Pentagon in the Special Warfare Department Gaspard he was recalled to active duty. In 1962 he was sent to Fort Bragg attached to the 5th Special Forces group. From here he was dispatched to Vietnam, to a Special Forces camp at Dak Pek in Kontum Province, the first of his seven tours in the country.
In 1985 he was instrumental in successful negotiations to allow the mountain dwelling Montagnard people safe passage to join the South Vietnamese Army. The Montagnard name came from the time of French colonial rule in the region.
In 1966 Gaspard was promoted to the rank of Major and in 1967 returned to Vietnam to direct the Military Assistance Command Vietnam, Studies and Observations Group (MACVSOG) in the Strata program until 1968.
Strata was developed to streamline and clean up intelligence gathering activities that had previously been dogged by poor quality information and the activities of double agents. Gaspard's new focus was on short-term gathering of intelligence from close cross-border sources. He had an all-Vietnamese team, a Road-Watch and Target-Acquisition group, who would be deployed and recovered for re-use time and again.
Gaspard went in to extract two wounded agents in an emergency when they had been surrounded by the enemy, saving lives and earning an Air Force Distinguished Flying Cross for Heroism and a Purple Heart.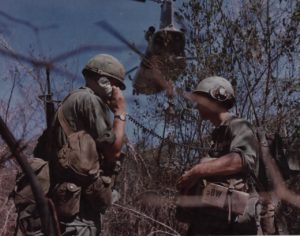 But it did not all go Gaspard's way. A colleague he knew as Francois was unmasked as a spy some twenty-five years after the war ended, receiving top military honours from Hanoi's government. 'There's no question that he hurt SOG operations,' Gaspard said later in an interview, but it did not diminish his pride in the overall success rate of the Strata teams.
Having served in three major US wars George 'Speedy' Gaspard retired with the rank of lieutenant colonel in 1973. His list of decorations is impressive and numbers more than fifty including medals from WWII, Korea, Vietnam, Thailand and Cambodia.
In his retirement Gaspard continued to serve his country as part of the South Carolina State Guard where he attained the rank of Brigadier General and was appointed Chief of Staff. He was a member of multiple military groups including the American Legion and Sons of Confederacy.
At Fort Benning, Georgia, Gaspard was inducted into the Officer Candidate School Hall of Fame in 1991, in recognition of his service in three wars and his continual development of the understanding of innovative and disruptive forms of war in inhospitable and difficult terrain. In 2010 he was further honoured as a Distinguished Member of the Special Forces Regiment.
Another Article From Us: Ekranoplans: The Unreal Russian Jet Monster Of the Caspian Sea
Gaspard died on January 30th, 2018 and laid to rest in Jacksonville, Florida.