Ekranoplans: Unreal Russian Jet Punk-like Wing-in-Ground Effect Flying Boats, with 8/10 Jet-engines, strange-looking relics of USSR's weird Cold War military designs of the 1960s and later.
Welcome to the world of the Ekranoplans, the flying mechanical Dinosaurs living in mysterious lakes beyond the Ural.
You may wonder why they designed such huge flying boats (some types had a length of nearly 100 m, with a total weight surpassing that of the B-747s), while such boats could only fly over (domestic) stretches of water (and ice?) with relatively no or low sea-swell.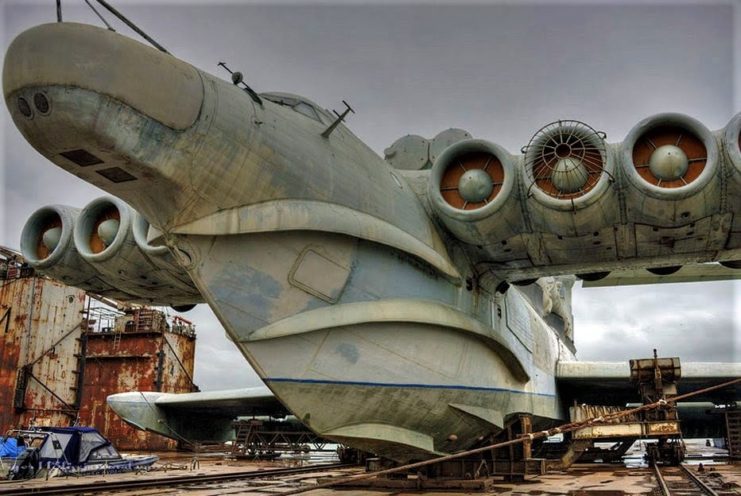 The Great Russian Lakes like the Caspian Sea maybe yes, but the Black Sea?.
Lifted by the Ground/ Surface effect with relatively small wings, this Multi Jetpacks-driven gas-guzzling monster vessel could fly but only at a limited altitude of 4-6 m/15-20 feet max.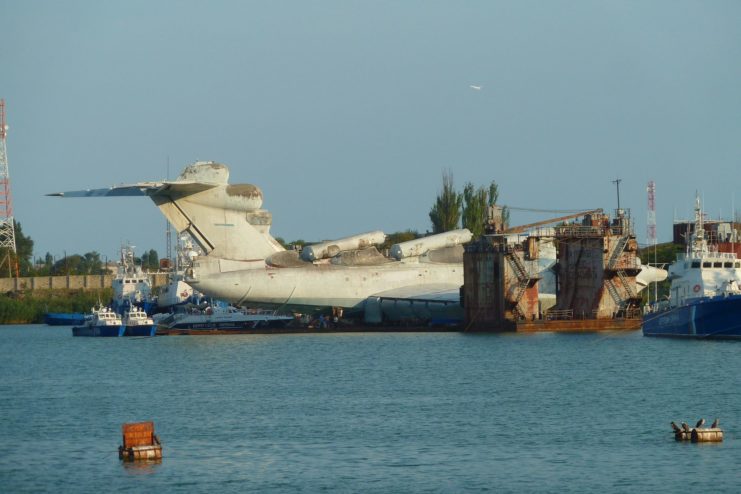 Therefore, flight operations over open oceans and wild waters were restricted, so what was the rationale of its existence? Maybe, flights over the Arctic Seas, as they are mostly ice-covered with a smooth surface?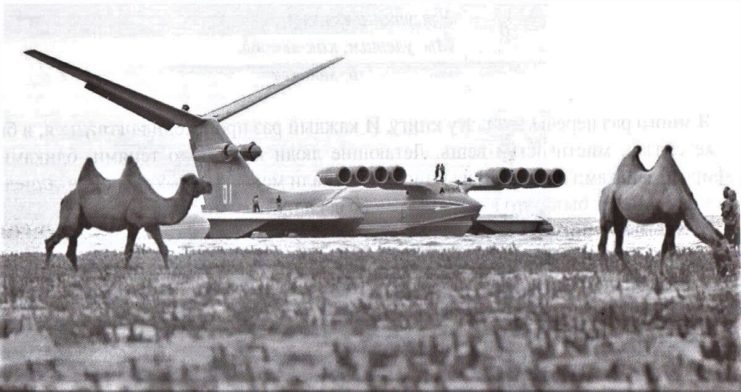 There was a 'nuclear defense' version that carried ballistic missiles inside its fuselage with 8 Jets, and another version for an amphibious assault or ambulance ship with a huge V-shaped T-tail with 10 Jet engines (see the lower pic).
Another Article From Us:   Fears Grow That WW2 Wreck Could Explode
Have a look at the videos that my friend Bart Nopper just sent me. Absolutely fascinating footage, but what was the sense to defend or attack what as they could not operate the machines high up in the sky of not even at low alt. over High Seas?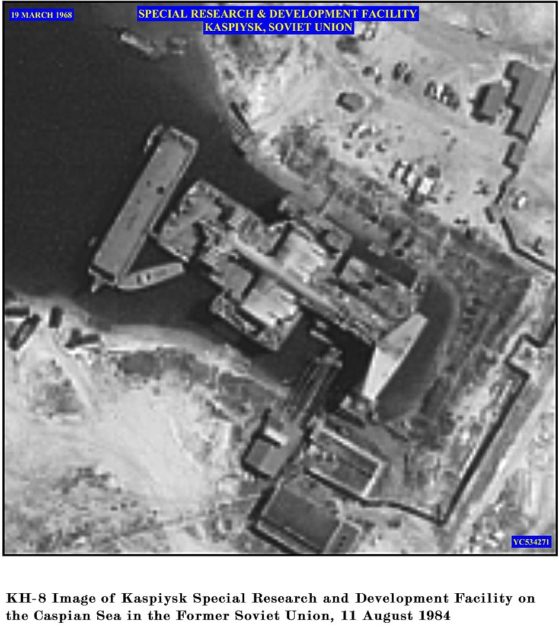 Limited sea-going operations or simply oversized? The noisy roaring sound of 8/10 Russian Jet engines was silenced, even before the USSR came to its end in 1990. Maybe they must have admitted it was not such a good idea after all? But impressive? Yes, for sure!
Please see my Facebook post here with photos and more info about the recent visit
Best regards,
Hans Wiesman
For more information about my 2 books, see my websites above for photos, reviews, random-pages previews, and order form.