A Palmerston Fort located in Gosport, Hampshire has sold at auction for over £1,300,000. The Victorian-era fort saw use during both World War I and II, but had largely been abandoned since 1999.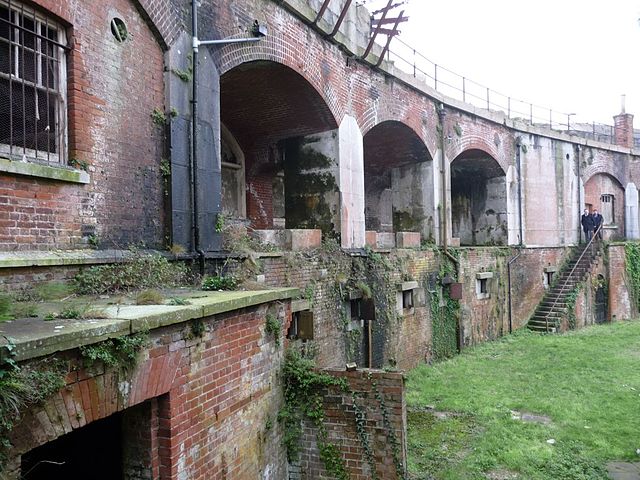 Fort Gilkicker was built between 1863-71 during a time when there was growing concern over the increasing strength of the French Navy. It was constructed in the shape of semi-circular ark, with 22 casemates and five bigger guns mounted on the roof, to protect the deep water anchorage at Spithead.
The structure is an example of a Palmerston Fort, which were built along the coasts of Ireland and the United Kingdom during the Victorian era at the recommendation of the 1860 Royal Commission on the Defence of the United Kingdom. They were named for Lord Palmerston, who was British prime minister at the time.
Unlike other Palmerston Forts, Fort Gilkicker was completed at a time when the threat of French aggression had largely subsided. This was a result of France's foreign policy becoming more aligned with Britain's.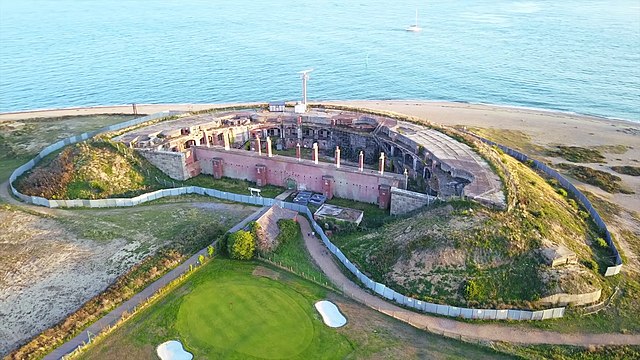 The walls of the fort were strengthened with earthwork embankments prior to the First World War, and it was used during the conflict and World War II. Following the latter, it saw use as a plumbers' workshop, signalling station and storage units, after which it was owned by the local council between 1986-99.
Since then, the structure has largely been neglected.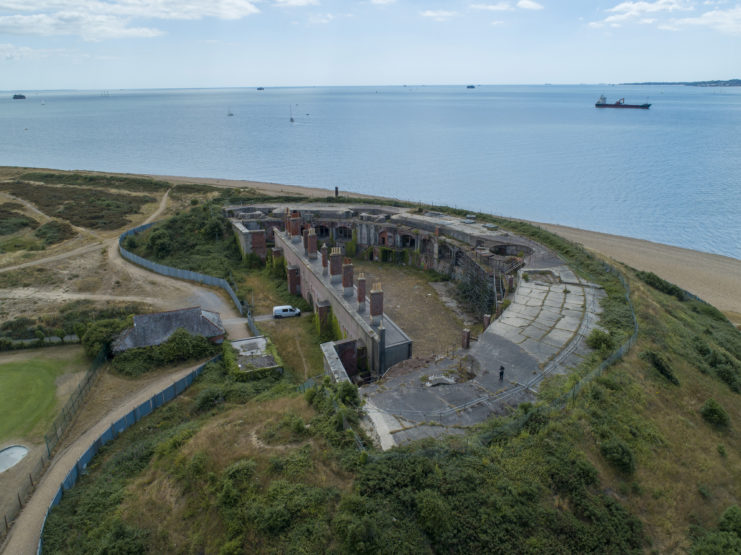 Fort Gilkicker went up for sale on July 28, 2022 via land and property auctioneers Clive Emson. Planning permission had been granted to convert the structure into 26 homes and, as such, the hope was it would sell for around £1.5 million. However, when the auction closed, it had only reached £1,386,000.
Speaking in a press release prior to the sale, auctioneer Rob Marchant said:
"Behind the curved building where the guns were situated is a two-storey block originally occupied by the officers. Permission has been granted to convert the fort into an exclusive estate of 26 homes. There would be 22 in the former gun emplacements and four really big apartments in the barrack block.
"Changes would include removing the earth wall put up before the First World War, to open up some stunning views across the Solent. Having grown up locally, the fort has always looked as it does now. It is a stunning opportunity for someone, a really exciting project. There is a beach at the front, a golf course at the back and amazing views.
"We have sold sea forts before but this is the first land-based one from this era that we've listed. It is unique," he concluded.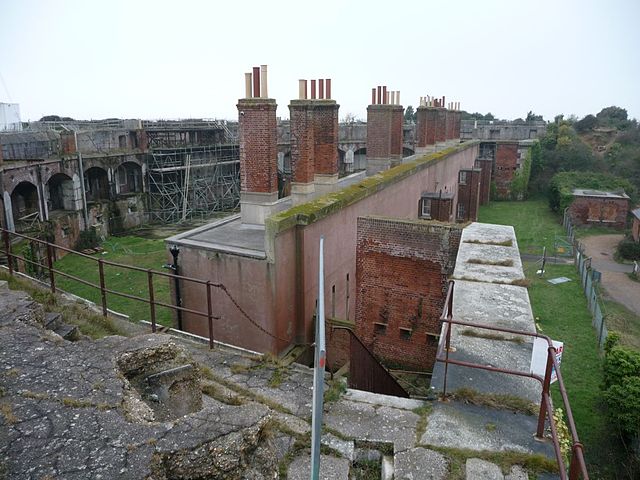 More from us: Ukraine Doesn't Want the US Air Force's Aging A-10 Warthogs
The identity of the purchaser has yet to be revealed.