After the Allies triumphed over Nazi Germany in 1945, many military items were left behind once the troops began going home after the long years of war.
What mattered most was getting the men stateside, and numerous objects were left all over Europe. Now, one of those prized objects has finally come back to its proper home, more than 70 years since it flew over in Italy.
Thanks to a retired soldier, Chuck Thompson, a U.S. flag that was flying over Italy when the war ended is back where it belongs, with the 10th Mountain Division at Fort Drum in New York. The unit helped lead the charge that ultimately defeated Germany.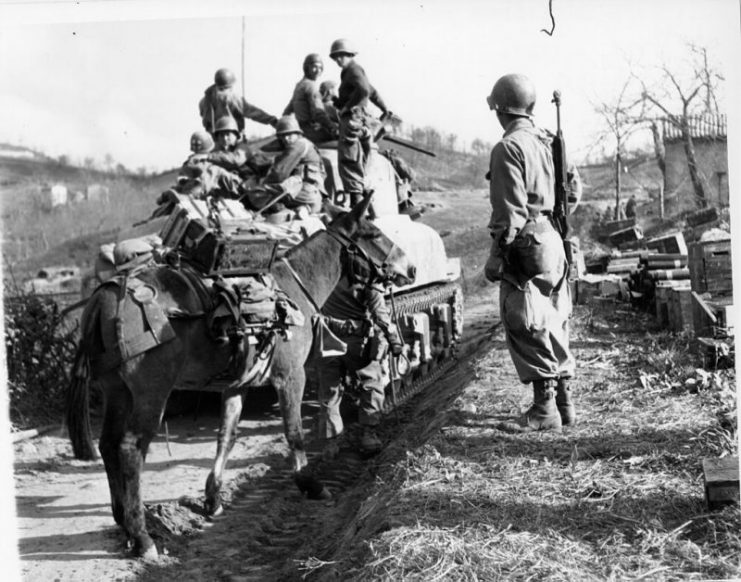 The flag had been framed and on display at Thompson's home for years. But, as he noted in an interview, "I knew it wasn't mine to keep. It's home again. I'm going to miss it, but it wasn't mine. I'm glad it's home."
"Home" is the Fort Drum military installation. Thompson retired as a captain from the Army in 2005, and during his last tour of duty from 2001-05 he was stationed at Fort Drum.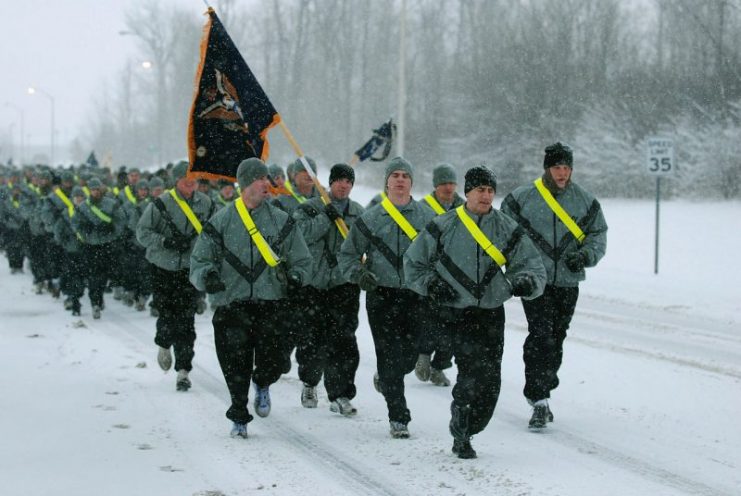 The 10th Mountain Division's Artillery Division, also known as DIVARTY, has had numerous inactive periods in its history, the most recent being between 2004 and 2015. Thompson found the flag when DIVARTY was deactivated in 2004 and he was tasked with finding homes for about 150 artifacts linked to the division's history that needed to be placed and preserved.
When Thompson was in the midst of this assignment, he opened a box and stumbled upon the flag. He knew immediately that it was a significant military artifact, and began trying to find it a suitable home.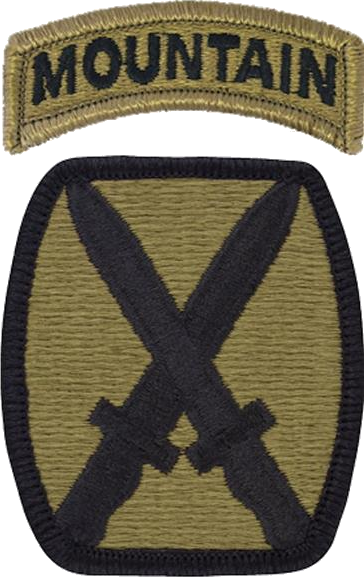 Initially, Thompson thought that the museum right at Fort Drum would be ideal, but officials there said there just wasn't enough space.
Then he thought the family of the division's first leader, Major General David Ruffner, might want it. (Ruffner died in 1973). When that idea didn't come to anything, Thompson next approached Ruffner's alma mater, the Virginia Military Institute, but that fell through as well.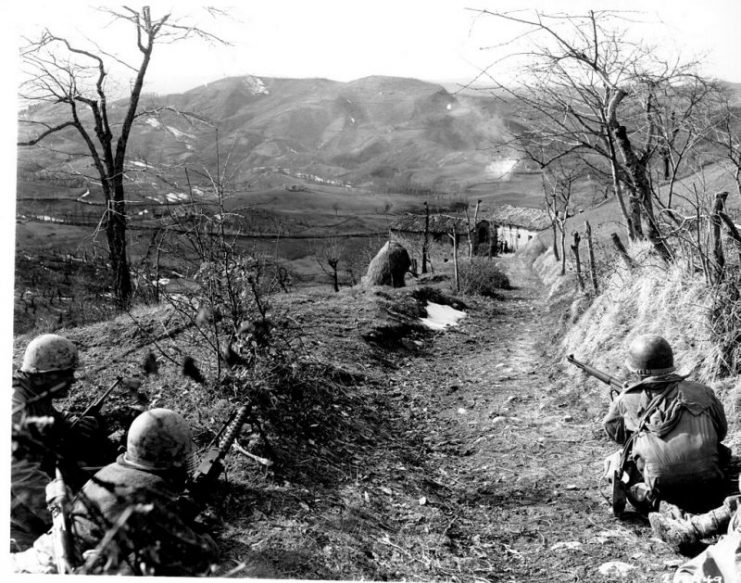 He even approached the U.S. Military Academy at West Point, and the Union League, a club that helped acquire the Statue of Liberty for New York. But nothing worked out. Finally, Thompson had the flag framed and hung it over his own fireplace mantel in New Jersey.
Still, he always felt that the flag needed to have a military home, and to be on display somewhere it could been seen by a wide audience and appreciated.
The flag is certainly one of a kind: it has 48 stars, for example, as Alaska and Hawaii were not yet states during WWII. DIVARTY's reactivation in 2015 finally made Thompson's goal possible.
Finally, in January 2019, the flag was revealed during a brief ceremony at Fort Drum. It is now hanging in a meeting room where it can be seen by everyone, new recruits and experienced personnel alike. Thompson told about 150 people that he is thrilled to see the flag back with DIVARTY, which was a key component of the Allies' defeat of the Germans in Italy.
Read another story from us: WWII Hero Saved Flag from Kamikaze Attacks
Moving the framed artifact wasn't easy. Thompson had to use a rented truck to transport the 5′ X 7′ flag. But it's finally back where it belongs, and Thompson is delighted, as are Fort Drum officials.
DIVARTY commander Colonel Jason Williams said that he, too, was pleased to have the flag back at the base. "What a perfect day to honor our lineage," he noted during the ceremony.