Historically, women in the American Armed Forces were relegated and confined to clerical jobs and other posts that offer little advancement within the military.
But women like retired Captain Rosemary Mariner set about changing that mindset. Thanks to her – and others like her – women are now a common sight among Armed Forces personnel in America.
And the Navy said "thank you" to her in a very special way: there was the very first all-female flyover during her funeral on February 2.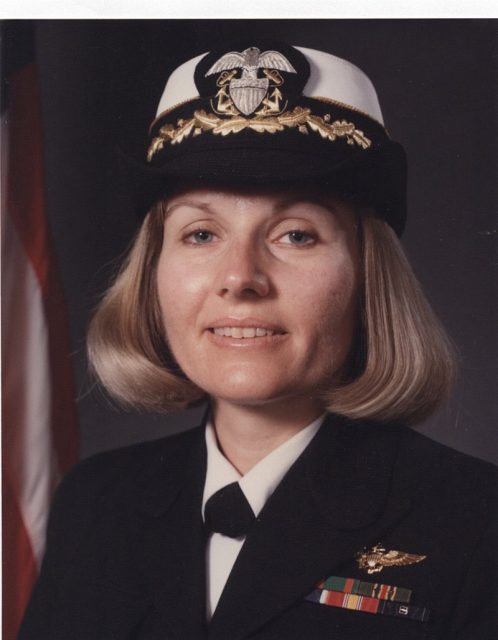 Naval Air Force Atlantic spokesman, Commander Dave Hecht, recently explained to the United States Naval Institute News service (USNI News) that Mariner's career was a standout example of fine military service, not just for women, but for all personnel.
She achieved many "firsts" during her years with the Navy, which began in the early 1970s and continued until the late 1990s.
Mariner was one of the first women to earn a pilot's wings, called "wings of gold." She achieved these in 1974, after signing up in 1973.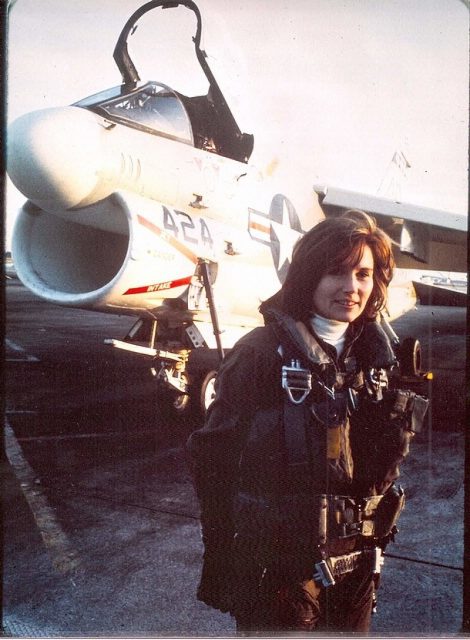 Shortly afterward, in 1975, she flew a tactical fighter plane – another "first." By 1990, she was in charge of a naval aviation squadron, yet another "first" for a woman.
She also taught and mentored new recruits, some of whom participated in the all-female flyover at her funeral in Tennessee. At only 65 years old, Mariner recently lost a battle with cancer.
Her life was unusual right from her teenage years. She graduated from Purdue University in Indiana with a degree in aeronautics, then enlisted in the Armed Forces. She was just 19 at the time.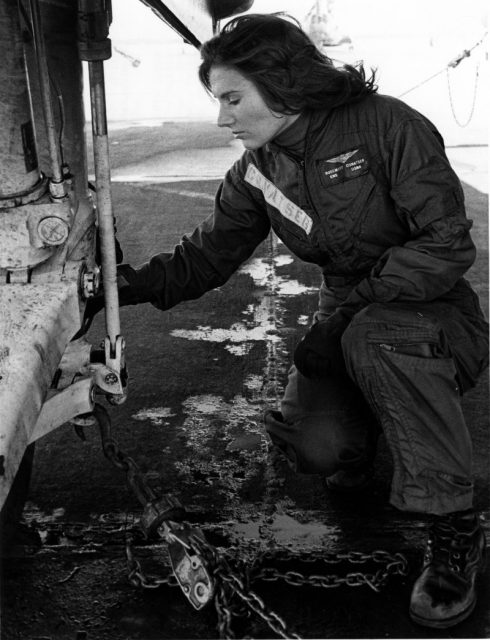 In 1974, she was one of just eight women chosen to fly military planes. After receiving training, she flew several, including an A-4E/L "Skyhawk" and the A-7E "Corsair."
By 1990, she was Commander Mariner, in charge of a Tactical Electronic Warfare Squadron at the U.S. Air Station at Point Mugu, California. She was the first woman ever to achieve that position.
She was also one of the first women to be posted on an American warship, the USS Lexington, as Surface Warfare Officer. It was another remarkable achievement in a career filled with notable firsts.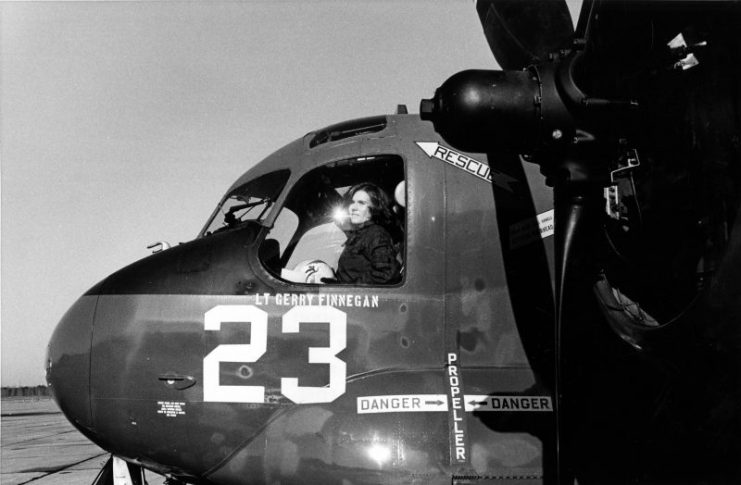 The Navy issued a statement about Mariner and the flyover, that said, in part: "To honor the life and legacy of a female pioneer in Naval aviation, the U.S. Navy will conduct the first ever all-female flyover [on] Saturday, Feb. 2, in Maynardville, Tennessee.
"Officially referred to as a 'Missing Man Flyover,' the tribute will be part of the funeral service for retired Navy Captain, Rosemary Mariner… [This] is a special tribute honoring the service of aviators who have died serving their country. The maneuver features four aircraft flying above the funeral service in formation as one of the aircraft leaves the formation and flies to the heavens."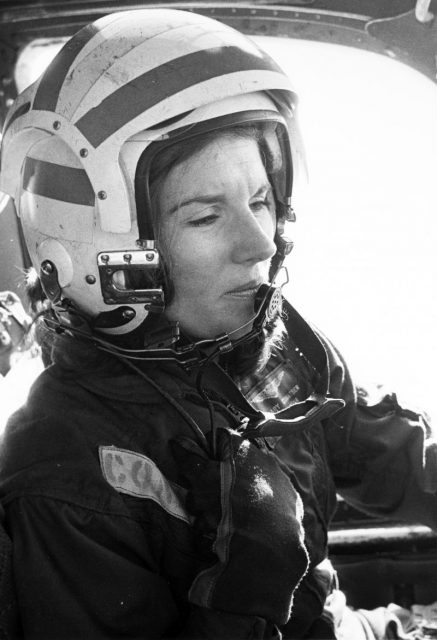 Read another story from us: "Double Ugly" – The F-4 Phantom in 26 Photos
The comments about Mariner on social media indicate that she was thought of as a great leader and a true inspiration for women in the military. One Twitter post said, "A huge loss for our nation. Rosemary was a remarkable person, an incomparable aviator and a badass. R.I.P., Captain. We stand on the shoulders of giants like Rosemary Mariner."
By the time Mariner retired in 1997, she had logged more than 3,500 hours of flight time in 15 different kinds of aircraft. She passed away on January 24th, 2019.