Mr. Roughton purchased the land from the government for $320,000 and set about creating a holiday park, complete with unique accommodation.
William Roughton, a broccoli and kale farmer, stepped out of his comfort zone when he invested $30,000 in converting an aging Westland Lynx helicopter into a quirky holiday flatlet on his holiday park – www.reamhills.co.uk which is an old RAF bombing range.
This unusual pairing began in 2014 when he was given the opportunity to buy RAF Wainfleet, an old bombing range that was surrounded by his vegetable farm.
RAF Wainfleet's claim to fame was that it was the training ground used by the crews of the Dambusters, the famous bomb team from WWII.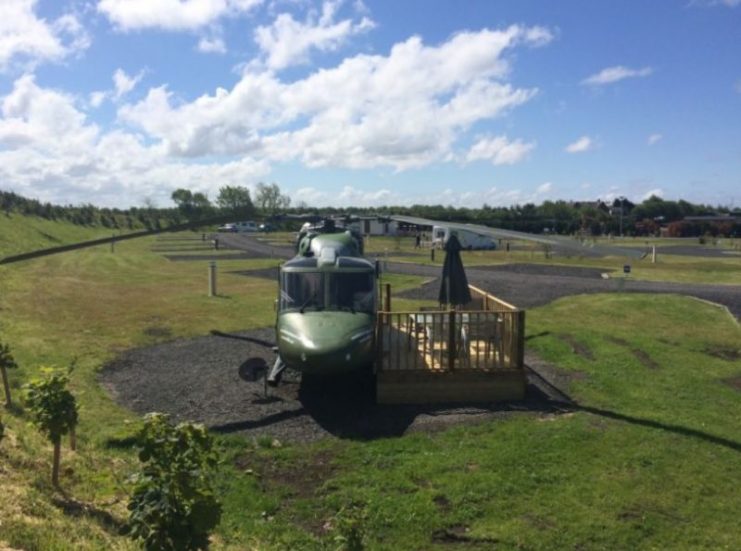 By 2017, the old Control Tower had been converted into four accommodation units, but Mr. Roughton's pièce de résistance has been the conversion of the Lynx into a small two-person holiday unit.
The conversion of the decommissioned helicopter took six weeks to complete. Now, not only is there an inviting living space, but the cockpit also comes equipped with flashing lights and a soundtrack that replicates engine noises.
Mr. Roughton bought the Lynx on a whim five months ago for $24,000 after seeing an advert for it on Google. He then drafted in two friends, Diana Fryer and Josh French, to assist with the conversion to a luxury Airbnb unit at the cost of $5,000.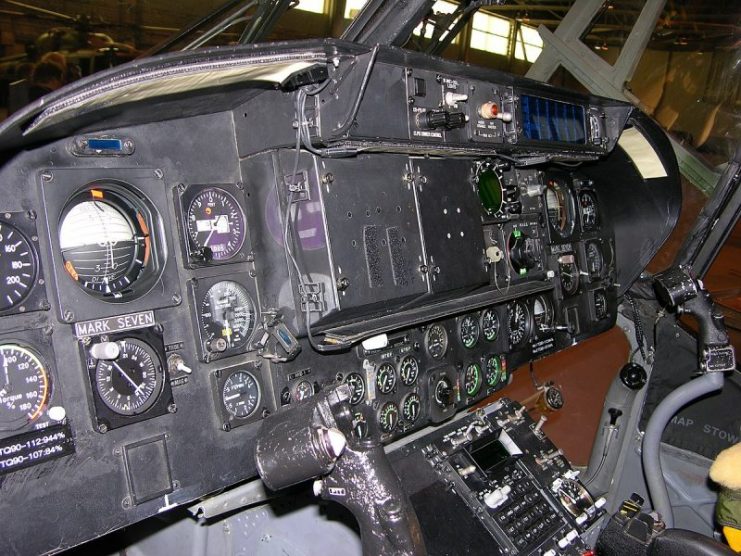 The interior of the helicopter is kitted out with a comfortable double futon that folds up during the day to provide a seating area.
There is also a flat screen television, a coffee table, and a mini-fridge. Warmth is provided by underfloor heating, a luxury the original users of the Lynx could only dream about!
But undoubtedly the main attraction of this very different accommodation is the cockpit with its lights and engine noises which replicates the original sights and sounds from the helicopter when it was used operationally.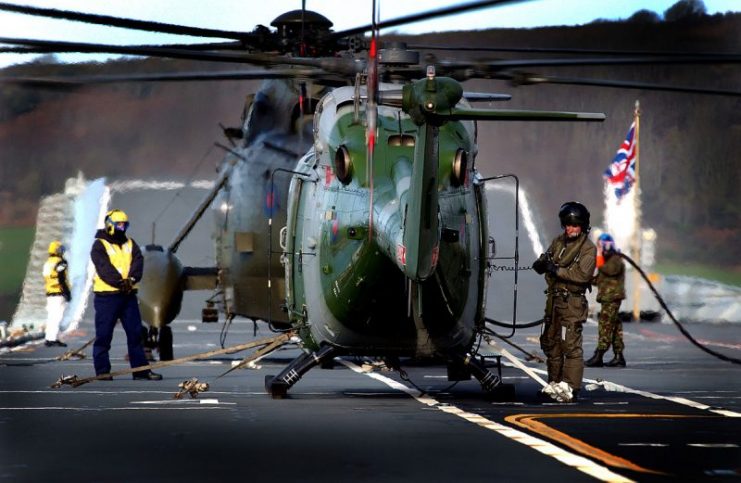 Each night spent in the helicopter will set you back $45, but holidaymakers will have to pay a little extra as the Lynx has yet to be fitted with a bathroom.
This means that currently the helicopter can only be booked if the couple is staying in one of the other rooms, which start at $70 per night.
Mr. Roughton spoke about the work that they had to do to convert the helicopter. He said that one of his favorite sayings, "he who dares wins," came from the character, Del Boy in the television sitcom, Only Fools and Horses.
Following this motto, he dived headfirst into the holiday camp business, a vastly different enterprise to growing vegetables.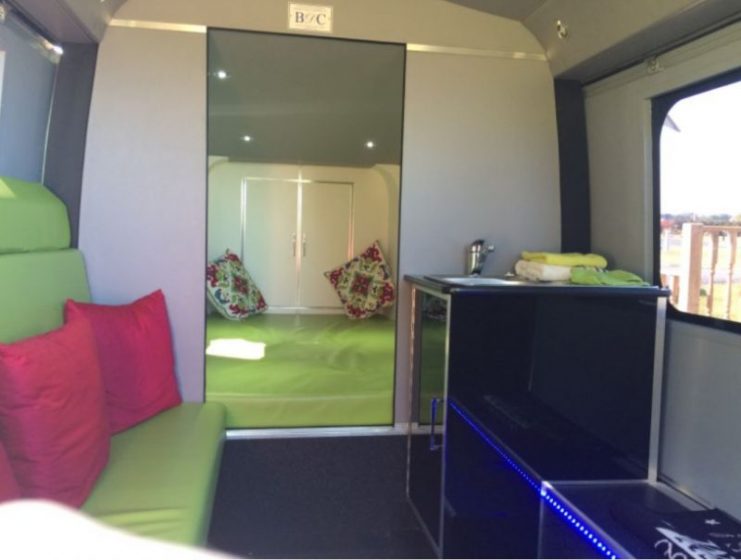 The helicopter was not easy to convert as it was made of aluminum and the rounded walls did not readily lend themselves to creating a room. There were pipes, wires, and cables everywhere that had to be moved.
However, Mr. Roughton said that he enjoyed the creativity of building the holiday park, which was why he decided to do the work himself, with only the help of his two friends. He said that there was a very steep learning curve, but they had all enjoyed the experience.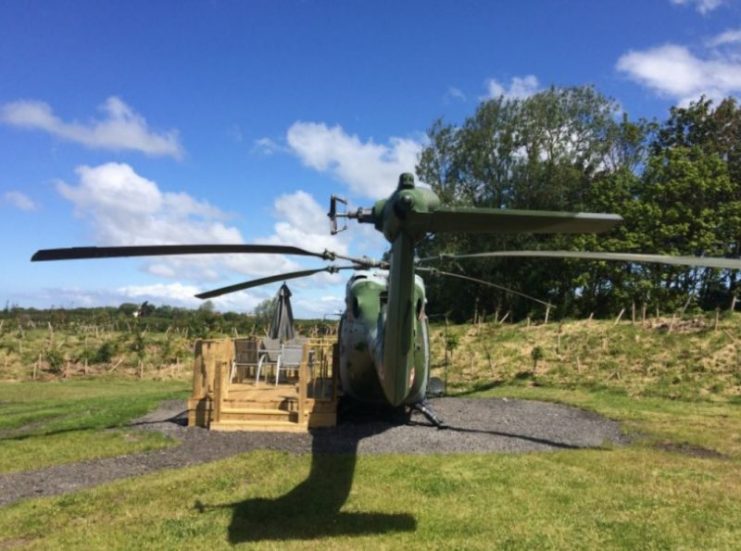 But now he is having to learn a new set of skills as dealing with customers is very different from growing vegetables — after all the veggies do not answer back!
For all his uncertainty, he is thrilled that the new accommodation has been booked for three nights already, without it being advertised.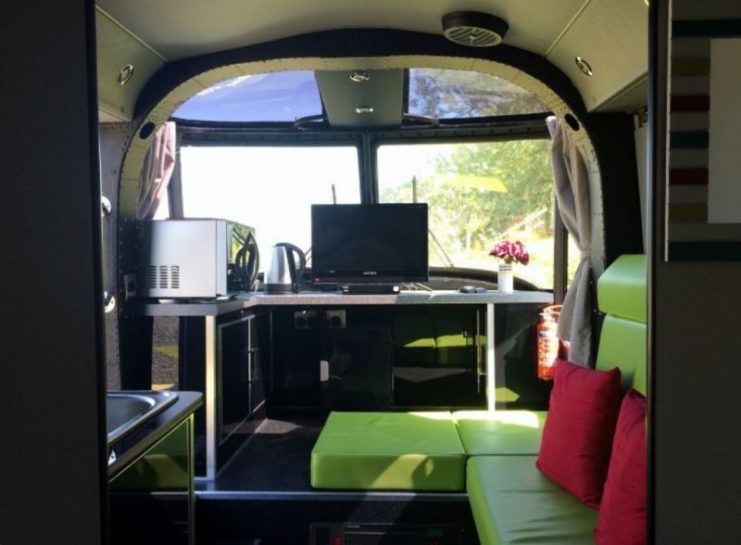 Westland Helicopters manufactured the Lynx for military use. These helicopters started being produced in the 1970s at the Westland base at Yeovil.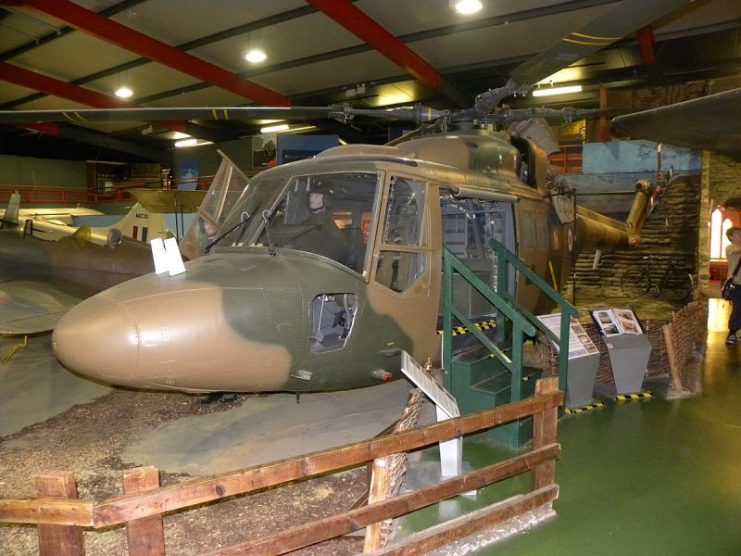 The aircraft was used by the air forces and navies of many countries, and the British used this type of helicopter during the Falklands War in 1982.
Lynx helicopters traditionally carried eight anti-tank missiles, two 70mm rocket pods, two torpedoes, two 20mm cannons, and either two depth charges or two Sea Skua missiles.
Their primary purpose was the protection of the British fleet from submarine attack, but they also fired on Argentinian vessels.  One such vessel, the patrol boat AlferezSobral, was damaged in May 1982 by missiles.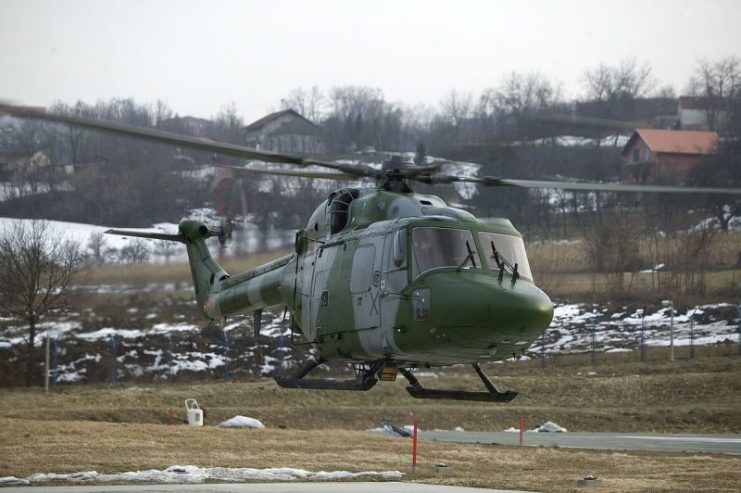 So if you want a different experience the perfect place for a unique stay. If you fancy something completely unusual why not arrange to stay in our specially converted Lynx helicopter for the night – every child's dream.
We have 1 night stays starting from $141, Please Note:
Sorry we do not accept pets in our helicopter
All Accommodation is Non Smoking
All bunks are custom made beds – Please bring your own sleeping bags / quilts, pillows and bed linen
X-ray Zulu 676 – Sleeps up to 4
Our 1982 Westland Lynx XZ676 has been professionally transformed into overnight accommodation. It's snazzy interior includes sleeping for up to 4 people (2 adults & 2 children) a kitchen sink, mini fridge and microwave, plinth heater, LED TV and fancy LED lighting to compliment it. Use of the nearby on-site toilet and shower block is included.
Key Features and Facilities
Custom made low down double 'bunk' sleeping up to two people in the tail of the helicopter
Twin pull out bunk in the living area sleeping up to 2
LED flat screen TV
Kitchen area with small sink, hot and cold water, mini fridge and microwave
Wi-Fi
Plinth heater and roof ventilation
Garden table and chairs
Parking space