Master Sergeant Gary Gordon had a life-long military career. He joined the U.S. Army in 1978 and was trained as a combat engineer. After a post with the 2nd Battalion of the 10th Special Forces Group, he volunteered for and was selected to join the 1st Special Forces Operational Detachment – Delta, better known as Delta Force.
While posted in Mogadishu, Somalia in 1993 as part of Task Force Ranger, he gave his life to save a fellow comrade. His sacrifice afforded him many well-deserved honors, the latest of which is a memorial in his hometown of Lincoln, Maine.
Memorial dedication
The efforts to produce a permanent memorial for Master Sgt. Gordon were spurred forward by the Special Forces Charitable Trust and the town of Lincoln. After years of work and fundraising, they commissioned the 10-foot-tall bronze statue from sculptor Chad Fisher.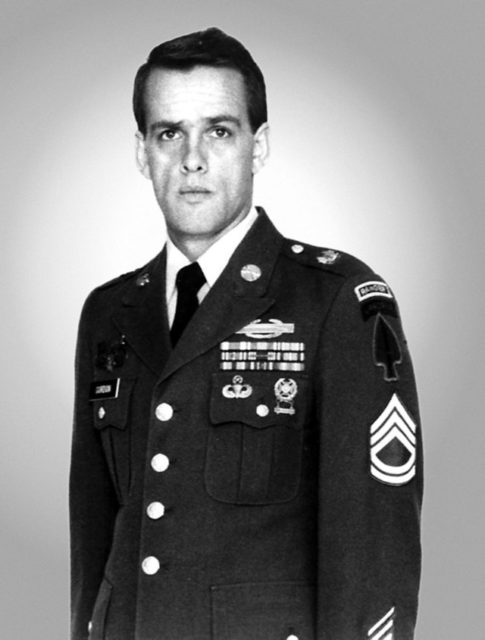 The sculpture features Master Sgt. Gordon holding a rifle with a scope atop a base engraved with his name. It was unveiled at the Lincoln Veterans Memorial on August 30, 2021 and looks toward his grave at Lincoln Park Street Cemetery. The ceremony was attended by Republican Senator Susan Collins, Gordon's wife, the pilot he rescued in Somalia and other military members.
"The sculptor captured the essence of who Gary really was," said Carmen Gordon. "I don't know if that's just my personal feeling, but I hope that people will see his humbleness, his strength and his extreme resemblance as to what he really looked like."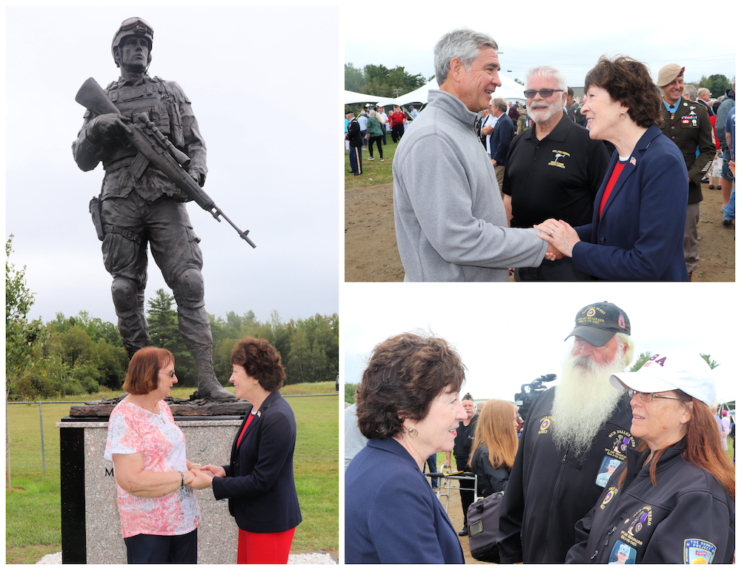 "This memorial to Master Sergeant Gordon commemorates a Medal of Honor soldier who fought with exceptional heroism and who gave his life so that his comrades might live," Sen. Collins said at the ceremony. "It recognizes a special fraternity whose 'common bond is uncommon valor.'
"The integrity, devotion to duty, and courage that Master Sergeant Gordon demonstrated in Somalia nearly three decades ago were forged right here in Lincoln, in his family and in this community," she concluded.
Battle of Mogadishu
During the summer of 1993, the civil war in Somalia was causing widespread starvation within the country. When rations delivered by the United Nations were seized by warlords, the U.S. Army sent in its Special Forces operators, including Delta Force soldiers and Army Rangers, to protect the humanitarian efforts and confront the warlords.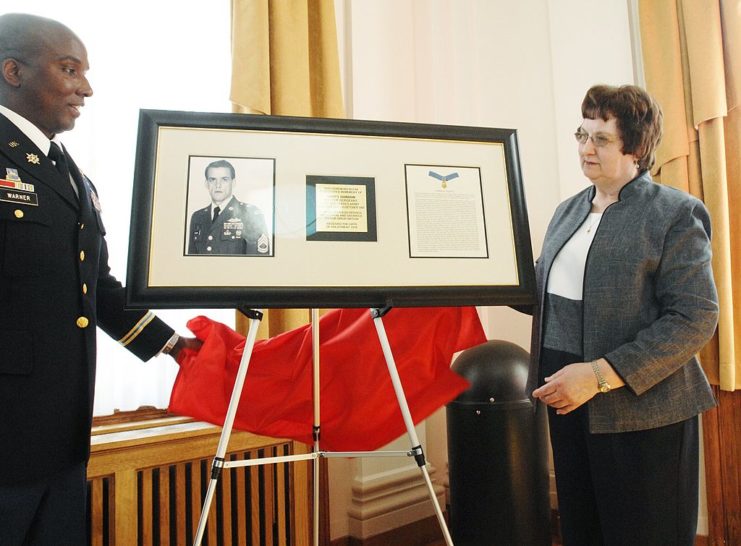 On October 3, 1993, Gordon and his team were sent on a raid to the Somalian capital to capture targets associated with warlord Mohamed Farrah Aidid. It was meant to be quick, but what ensued was the Battle of Mogadishu.
Two U.S. helicopters were shot down, one of which became isolated from U.S. forces. Gordon asked to help the downed crew of the unprotected helicopter, but was turned down twice. He and Sergeant 1st Class Randy Shughart were given permission to rescue them after a third request.
The pair were lowered to the scene and able to rescue the helicopter's pilot, Chief Warrant Officer 3 Michael Durant. However, the pair soon found themselves outnumbered by Somalian fighters and were killed by enemy fire.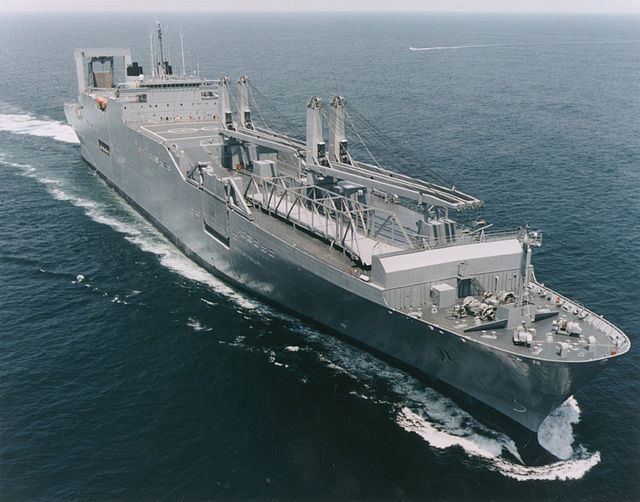 Retired Army Colonel Ron Russel took an opportunity to discuss the pair's valiant efforts whilst at the ceremony:
"There's another tenant in the soldier's creed, the Ranger Creed, and the Special Forces creed that needs to be mentioned. The tenant is: 'I will never leave a fallen comrade.' That means if something goes bad, we will do whatever we can to recover our fallen. Conversely, if you are on the other end of that you know that if something bad is happening to you, your comrades will do everything in their power to come get you, to take you home, so that your families will have closure."
More From Us: Remains Found In B-17 Wreckage Identified As Missing WWII Pilot
Gordon and Shughart's remains were brought back to the United States and laid to rest. For their efforts, both were posthumously awarded the Medal of Honor, its first recipients since the Vietnam War. Master Sgt. Gordon later had a U.S. Navy vessel named after him, the USNS Gordon.