Help their cause and secure your unique photo book:
On June 6, 1944, men from all over the world came to fight in Normandy, France to defeat Nazism and reestablish freedom. In June 2019, the official ceremonies celebrating the 75th anniversary of D-Day will take place.
Daks Over Normandy will follow in the footsteps of the WWII Generation – more than 250 men and women will board 30 C-47 Dakotas in the United Kingdom on June 5 to fly across the English Channel and jump into the historic drop zones of Normandy. It will be an event which has no equal.
With 2 visitor days on 4 and 5 June at Duxford Airfield in the UK and 2 visitor days on 7 and 8 June at Caen-Carpiquet Airport in Normandy, France, this history and aviation related event will be the largest single event during the 75th commemorations of D-Day.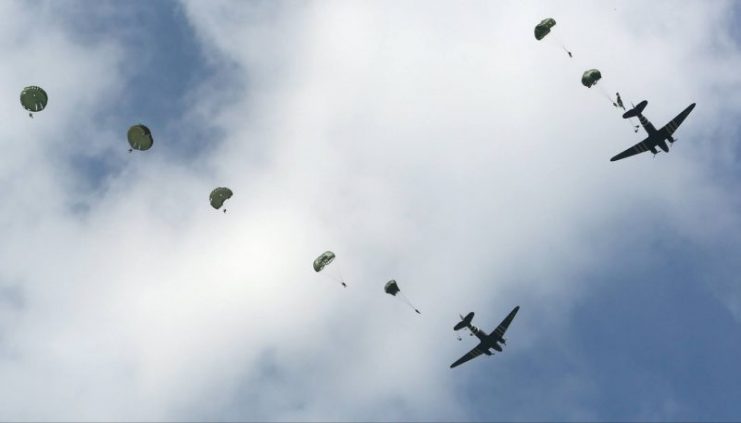 The aircraft will be show on the ground and in the air, where they belong. And the paratroopers in their WW2 style uniforms will jump and will prepare for their jumps amongst the aircraft.
At the air market you can find and buy your hearts' delight in all kinds of aviation related items. It will all be a sight to behold, creating unique photo opportunities and a wonderful day out for each and every one.
Now you can experience the action through the eyes of the paratroopers with the limited-edition photo book commemorating the 75th anniversary of D-Day. Focusing on the airborne operations, the 100-page book will feature all of the Daks Over Normandy aircraft as well as associated paratrooper teams.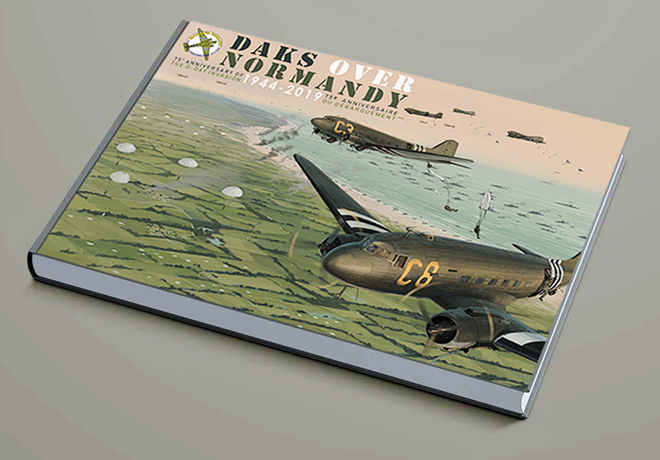 The book and related merchandise are now available on IndieGogo at this link. The proceeds from the project will benefit the D-Day 75th Anniversary commemoration, enabling Daks Over Normandy to honor the men who fought and died on June 6, 1944.