Bruno Dey was given a two-year suspended sentence by a German court in what is likely one of the last cases involving a surviving Nazi concentration camp guard.
Dey was convicted of being an accessory to 5,230 murders in his role as a guard at the Stutthof camp in what was then known as Danzig, Poland (now called Gdansk).
The trial was held in a young offenders' court because Dey was 17 when he began serving as a guard in a tower at the camp in April 1944.
Prosecutors were calling for three years in jail for the now 93-year-old-man. His defense attorneys requested that the judge acquit Dey or suspend his sentence as they claimed the defendant would not be able to survive in jail.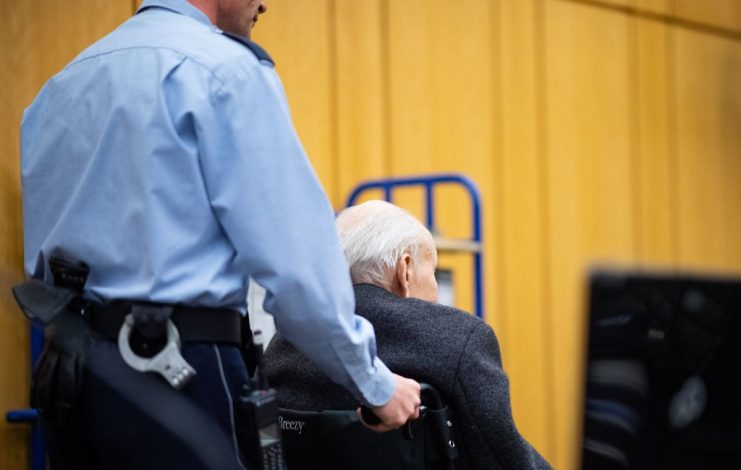 The judge acknowledged that Dey had been willing to come to trial and to listen to the testimony of victims, but noted that the defendant never admitted to any guilt. Instead, Dey presented himself as an observer of the atrocities at the camp rather than a participant.
Dey stressed that he was not at the camp under his own will and that he would never have voluntarily served with the SS or any other unit in the Nazi regime – and certainly not at a concentration camp. "If I had seen an opportunity to remove myself from service, I would have done so," Dey said in his final statements before the verdict.
He offered his apologies to the victims of the Holocaust and to their relatives. He stated that he only learned of the extent of what was happening in the camp he guarded after hearing reports from witnesses and survivors.
He stated that "something like this must never happen again."
Thousands of guards worked at Nazi concentration camps during World War II. German law changed in 2011 which allowed the former guards to be prosecuted for their participation in the atrocities committed in the camps. By that time most of the guards had died.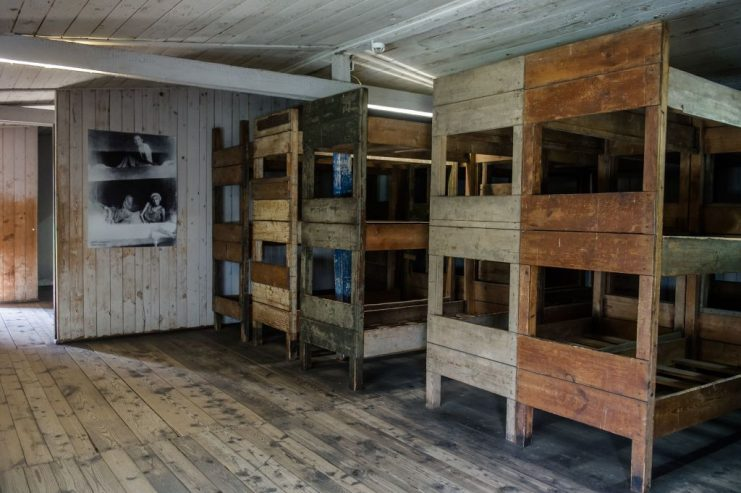 Dey's defense team argued during the trial that a man of his age at the time could not be expected to break ranks. They stated that the teenaged Dey could see no escape from his situation.
They also argued that in his role of a tower guard, there was no way Dey could have understood the full nature of the atrocities occurring at the camp. They noted the way their client had been visible shaken while hearing the testimony of victims from the camp.
Stutthof was the first such camp erected outside of Germany. It was originally built in 1939 to hold Polish political prisoners. It grew to hold 110,000 prisoners including Jews. Approximately 65,000 people died in the camp.
Dey went on to work as a baker after the war. He married and raised two daughters. He also supplemented his income by working as a truck driver before taking on work as a maintenance worker.
Since the 2011 ruling against John Demjanjuk found the former Sobibor camp guard guilty for his part in the Nazi killings, the German government has been racing to try the ageing former guards before they pass away.
Another Article From Us: Gravestone for Dambusters Dog Replaced Due to Racist Name
Last week, another former guard at Stutthof was charged with complicity in the murders of several hundred people. Experts are still determining whether the accused in that case is fit to be tried in court.