Eleanor Wadsworth passed away at the age of 103. She was one of the last remaining members of the British Air Transport Auxiliary (ATA). Members of the ATA were women who flew military airplanes in non-combat roles during World War II.
According to the ATA Association, Wadsworth was one of 165 women who were capable of flying without radio or instrument flying instructions.
Wadsworth died in December after being ill for a month. She lived in Bury St. Edmunds at the time of her passing.
There were approximately 1250 men and women from 25 different countries who transported 309,000 aircraft of 147 different types.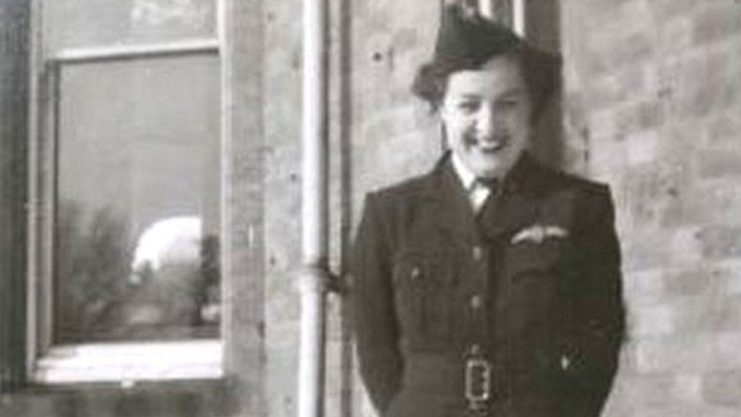 Wadsworth joined the ATA in 1943. She had seen an advertisement for female pilots and was one of the first six to be accepted who had no previous flying experience, according to historian Sally McGlone.
In 2020, Wadsworth said in an interview that she was looking for a new challenge when she signed up for the ATA. "…(L)earning to fly for free was a great incentive," she said. She didn't give much thought to it after putting her name in.
The Spitfire was her favorite plane to fly. She flew them 132 times, calling it a "beautiful" plane that was "great to handle."
Sad to learn via @sallyacb275 that last surviving female ATA pilot Eleanor Wadsworth has died aged 103.
She joined up in 1943, flew 22 types inc Spitfire & Hurricane.
Commenting on her long life she said, "It's just luck! I try not to worry about things I have no control over". pic.twitter.com/r1myLr0Vmz

— John Nichol (@JohnNicholRAF) January 7, 2021
McGlone said that Wadsworth and the other ATA pilots were an inspiration to women around the world. Historian Howard Cook said that it was "incredibly brave" of the women to take on the challenge.
Karen Border is writing a book about the ATA pilots. She interviewed Wadsworth and found her to be extremely humble about her part in the war effort.
Wadsworth's son Robert said his mother spoke matter-of-factly about her service. She would tell him that they had a job to do and they just did it.
There are now only two surviving women from the ATA; Nancy Stratford of the USA and Jayne Edwards who is British but now lives in Canada.
The concept of using civilians to ferry military planes began in 1938. The Air Civil Guard was formed to provide flight training to civilians up to 50 years of age. Many members of the Guard were former WWI pilots who were too old for service in the RAF but wanted to continue using their skills to help with the inevitable second World War. The ATA then was formed in September of 1939.
The initial plan for the ATA was for civilians to deliver mail, medical supplies and other deliveries. It didn't take long for the auxiliary pilots to start transporting aircraft from factories to air bases and delivering supplies to the front lines. By February 1940, the ATA took sole responsibility for transporting planes which freed up the RAF and RN pilots for combat duty.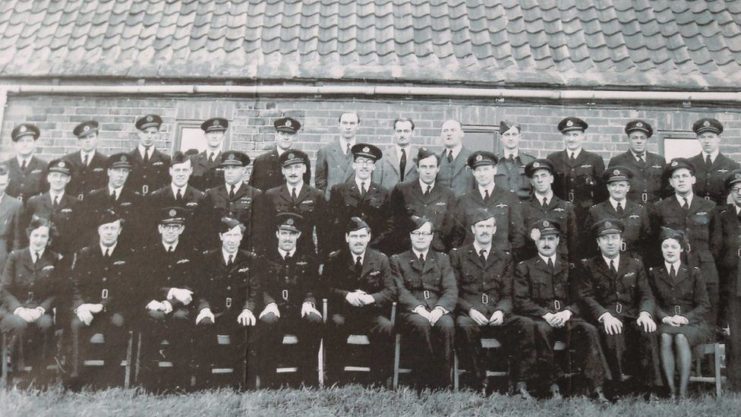 The first eight female pilots joined the ATA on January 1st, 1940. Despite all being qualified and experienced pilots, they were severely restricted in which aircraft they were allowed to fly and which missions they were allowed to fly them on. They were also paid 20% less than male pilots (which was a common practice of the times).
Pauline Gower worked to get the women equal flying opportunities and, on July 19, 1941, Winnie Crossley became the first woman to qualify to fly the Hurricane fighter plane. From then on, women were trained on more and more military planes.
In 1942, Lettice Curtis became the first woman to fly a four-engine bomber.
Another Article From Us: Physicist Who Worked on the First Soviet Nuclear Bomb Dies at Age 101
In 1943, the women were given equal pay which made the ATA one of the first Equal Opportunity Employers.