From the start of the 19th century, the race was on to create steam-powered navies. This would eventually take the world's fleets from wooden sailing ships to the high-tech vessels we know today. But the process of change was slow, and Great Britain, the greatest naval power of the era, opposed this advance in technology.
The Arrival of Steam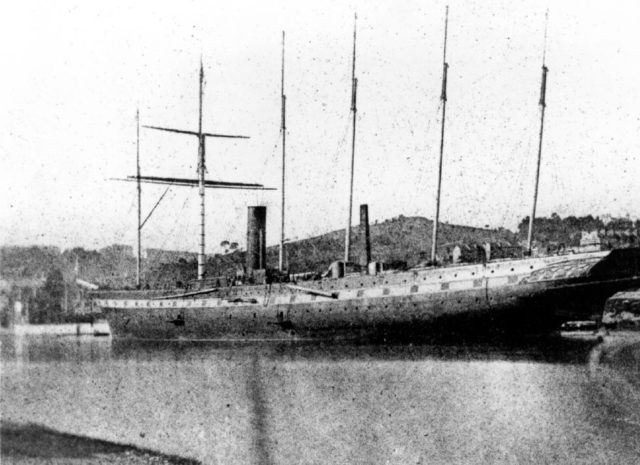 Steam power was developed in the 18th century, as the first steps were taken in the industrial revolution. Initially used for processes such as powering factories and pumping air out of mines, steam engines became increasingly compact and powerful, in particular through the work of Scottish inventor James Watt.
The USA was the first country to produce a steam-powered warship. The Demologos was developed to solve difficulties fighting Britain during the War of 1812. Twin-hulled and driven by internal paddle wheels, she was little more than a floating artillery platform. Utterly unseaworthy, she was still able to help defend the harbor at New York.
Tactical Advantages, Strategic Setbacks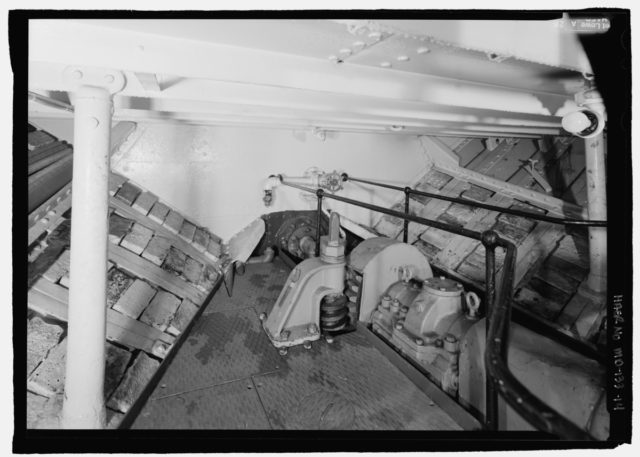 The move to steam power brought some huge advantages.
In the past, navies had been forced to choose between maneuverability and speed. Oared galleys could be maneuvered easily and sailed in any direction, irrespective of the wind. Sailing ships, on the other hand, became faster and more powerful but were dependent upon the weather.
The 16th century had seen galleys left behind, as sailing technology improved. So, when steam engines once again freed ships from dependence on the weather, they regained freedom of maneuver for the first time in hundreds of years.
Steam ships were more tactically maneuverable. Their fighting style was not dependent upon seizing the weather gauge – by gaining the best position in a fight relative to the wind. They could also travel faster across oceans.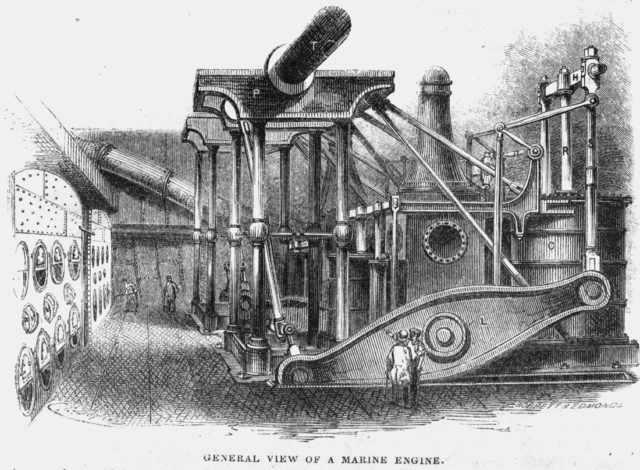 They had one major drawback, though, compared with sailing vessels – their reliance on coal. This tethered navies to refueling depots and made fuel supplies a factor in naval strategy. When the British refused to provide the Russians with refueling opportunities in the Russo-Japanese War, the Russian fleet found its maneuvers in the Pacific limited. It was forced to carry enough coal for the whole campaign.
Slow Adoption
Despite the advantages it could bring, many navies were slow to adopt steam power. The French, then a major global power, did not start building steam warships until the 1840s, and even then did so on a small scale. But perhaps the most surprising example was Great Britain.
The British had an empire that spanned the globe, one in which naval power was absolutely vital. Their enormous fleets were supported by some of the world's biggest military docks and crewed by the finest sailors on the seas. With those docks and its vast industrial capacity, Britain was in the best position to start creating steam ships. Many refinements in steam engines, including those of James Watt, had even come out of Britain.