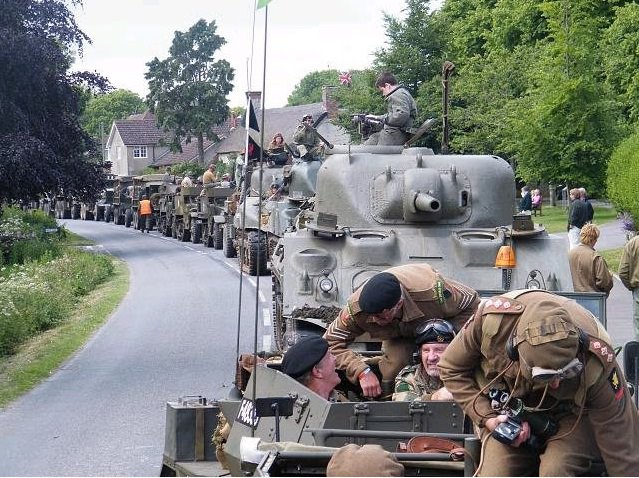 Wargaming today announced they will be the official sponsor of Armour & Embarkation, a historic military vehicle road run taking place in Dorset from June 18–19. To commemorate the immense buildup of military hardware leading up to the June 6, 1944, D-Day landings, 10 tanks, half-tracks, armoured vehicles, heavy trucks, and more will take to the once quiet roads of Dorset.
This year's Armour & Embarkation event will feature legendary vehicles like the Sherman and other tank destroyers, among forty other classic military vehicles. Based at the war time camp D5, the village of Broadmayne will support their 1940s weekend. The village was used as a marshalling camp for many thousands of men for the D-Day invasion.
"It seemed very fitting to have one of the biggest gaming companies in the world support and sponsor Armour & Embarkation," said Jack Beckett, organizer and founder of Armour & Embarkation. "Wargaming has done so much to conserve and promote WWII history. We are more than honoured to have them alongside us for the event. They will help bring our hobby and our WWII history to a massive audience."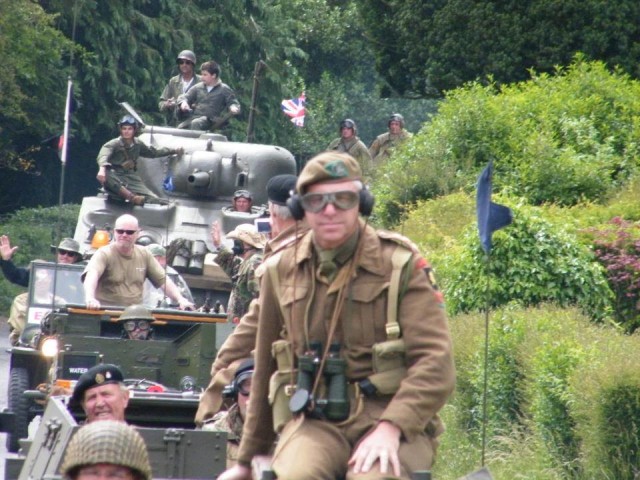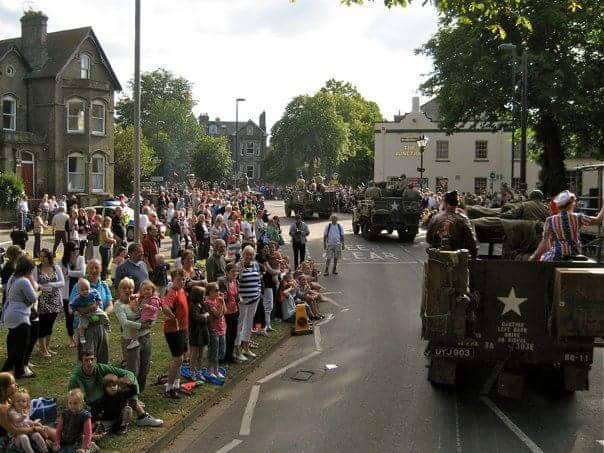 There will also be a scheduled stop for Armour & Embarkation to see our friends at the Tank Museum, Bovington, as well as a starring role in this year's Dorchester carnival on Saturday, 18 June. On the following day, there will be two convoys, with one section taking part in the parade for Weymouth War Weekend and the other visiting Castletown, Portland, for the opening of a World War II museum.
"The Armour & Embarkation event will enable spectators to get a real taste of history," said Richard Cutland, Head Of Military Relations Europe at Wargaming. "As both a retired soldier and a Wargaming Employee I am extremely proud that as a company we are sponsoring this WWII tank experience to commemorate the 72nd anniversary of the build-up of D-Day in Dorset, England."
The Armour & Embarkation event has a strong place in the affections of previous attendees, so much so that many veterans of previous years, 2010 and 2012, will be back in numbers. They will be joining first timers eager to enjoy a unique armour experience across one of the United Kingdom's most beautiful areas. Come and join us and be part of the finest historic military vehicle experience in the British Isles. mark Barnes from War History Online will be there covering the event.
You can follow the event on their Facebook page Armour & Embarkation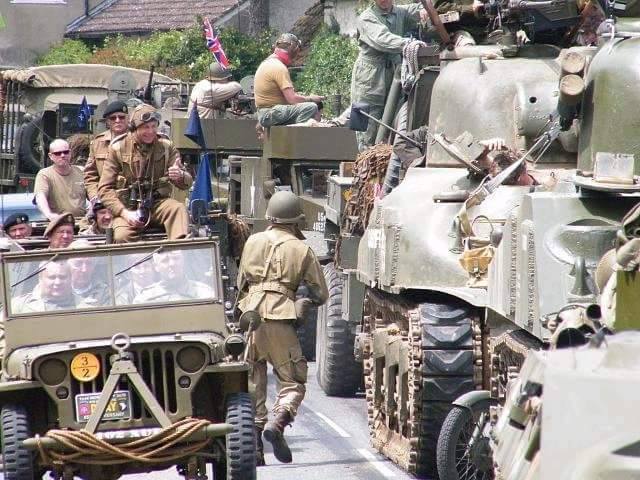 About Wargaming
Wargaming is an award-winning online game developer and publisher and one of the leaders in the free-to-play MMO market. Founded as a privately held company in 1998, Wargaming has shipped more than 15 titles. Currently, Wargaming is focused on its team-based MMO war series dedicated to the mid-20th century warfare that include the armored World of Tanks, the flight combat World of Warplanes, and the naval World of Warships. The three intertwined titles form a common gaming universe integrated within the portal www.wargaming.net.
As part of its multiplatform line-up, the company has introduced World of Tanks on Xbox and World of Tanks Blitz (iOS, Android, Windows 10, Mac OS X). Launched in 2014 and 2015, World of Tanks on Xbox introduced epic tank-on-tank battles to console gamers and offers the first cross-platform gaming experience between Xbox 360 and Xbox One. In 2016, Wargaming released World of Tanks for Sony's PlayStation®4, continuing its console campaign.
Official website: http://www.wargaming.com