The US Marine Corps has announced it'll be testing out its "Lightning Carrier" concept with the USS Tripoli (LHA-7). According to the service, the amphibious assault ship will house F-35B Lightning IIs from three different squadrons.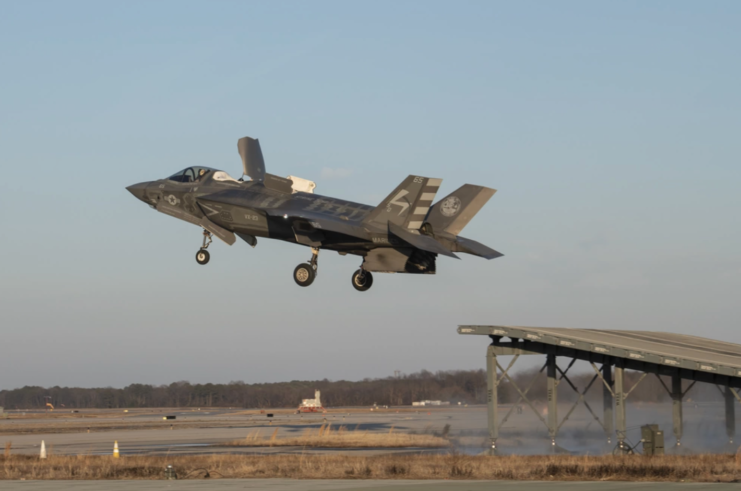 The concept of Lightning Carriers was first presented by the Marine Corps in the service's 2017 Marine Aviation Plan, under which it aimed to deploy between 16 and 20 F-35Bs to amphibious assault vessels, essentially turning them into aircraft carriers. The concept was tested two years later with the aid of the Navy, with a squadron of 13 F-35Bs and one Sikorsky MH-60S Knighthawk stowed onboard the USS America (LHA-6).
The idea, however, is nothing new, dating back to the "Harrier Carriers" used decades ago during AV-8 Harrier II operations.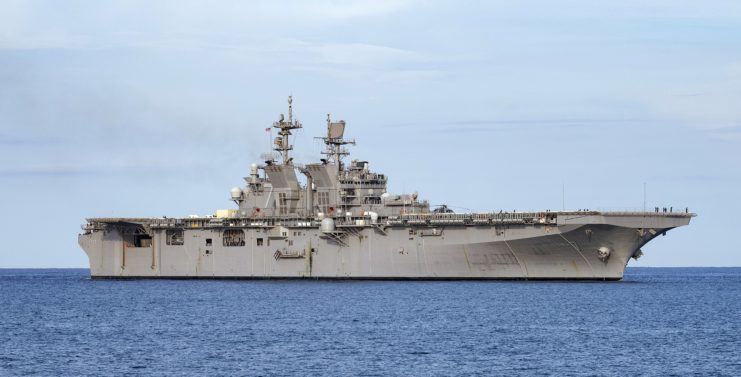 For this test, 20 F-35Bs will conduct sustained operations, followed by surge operations from the USS Tripoli. This is intended to test the Marines' abilities to operate two full fighter squadrons at a time from one ship. In January 2022, an F-35B from Marine Strike Fighter Attack Squadron (VMFA) 122 successfully landed on Tripoli for the first time.
The two squadrons will be made up of F-35s from VMFA-211, the Marine Operational Test and Evaluation Squadron One (VMX-1) and VMFA-225.
VMX-1 currently serves as the Marines Corps' test squadron and has been operating from Tripoli, conducting tests on "spot 9," toward the rear of the ship's deck. This is to make it a second "Unaided Night Landing Spot" for the F-35Bs. VMFA-211 recently returned from a seven-month deployment onboard the HMS Queen Elizabeth (R08), alongside "Dambusters" from Royal Air Force 617 Squadron.
VMFA-225 is only the latest Marine squadron to transition from the F/A-18D Hornet to the F-35B, making it the service's fifth operational F-35 squadron. It and VMFA-211 have recently been conducting exercises as part of Winter Fury '22.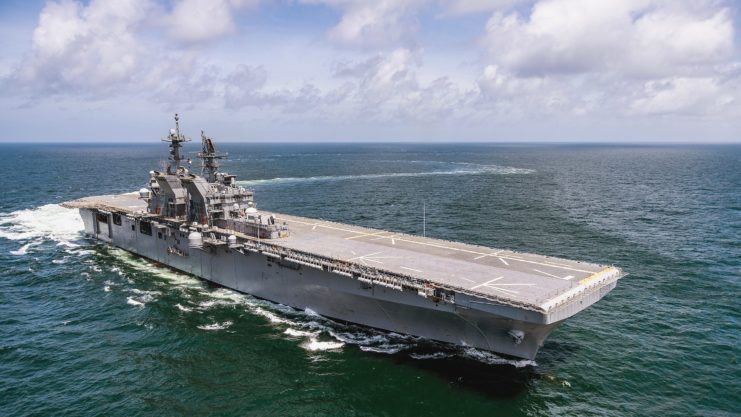 The upcoming trial will see the largest ever number of F-35s put to sea, surpassing the 18 that operated onboard the Queen Elizabeth. Neither the America nor the Tripoli were built with floodable well decks. Instead, they were constructed with extra space to support aircraft like the F-35B and other items associated with their upkeep, including equipment, fuel and munitions.
While Lightning Carriers may be less effective than supercarriers, they have the potential to expand the US military's naval firepower and airpower. They would also possibly be deployed with different amphibious readiness groups, to increase their lethality and survivability.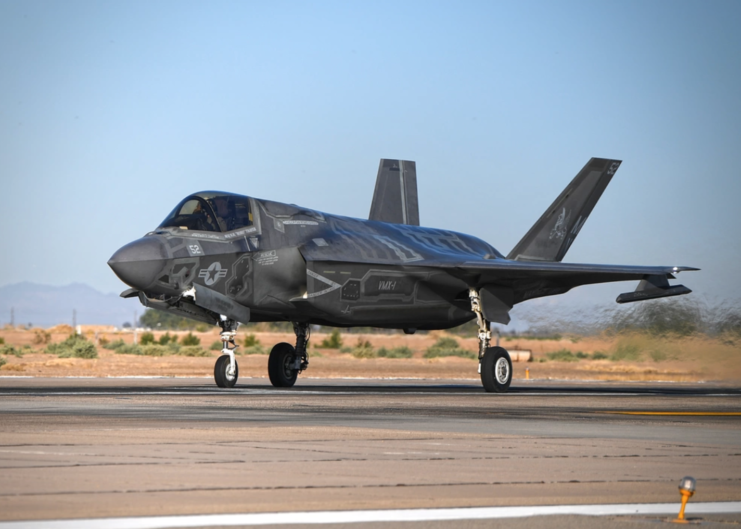 More from us: Bartini-Beriev VVA-14: The Vertical Take-Off Amphibious Aircraft
The test is scheduled to get underway this April.