The infamous Pennsylvania-class battleship, the USS Arizona, was built by the United States for the US Navy in the mid-1910s. The battleship class was named in honor of the 48th state that joined the union. The Arizona was the second built and the last of the Pennsylvania class of "super-dreadnought" battleships. The USS Arizona was commissioned in 1916, but during World War I the ship remained in the US.
Shortly after the end of WW I, the Arizona was one of a number of American ships that was on a brief escort mission to the Paris Peace Conference for President Woodrow Wilson. The Arizona represented American interests with her presence in Turkey for a few months at the start of the Greco-Turkish War in 1919. Several years later, The Arizona was transferred to the Pacific Fleet Command after her service in Europe and remained there for the rest of her career.
Except for a comprehensive upgrade from 1929–31, the Arizona was regularly used for training exercises between WW I and WW II, which included the annual training – Fleet Problems. In 1933, the crew of the USS Arizona provided aid to the survivors of the earthquake that struck Long Beach, California.
Two years later, the Arizona appeared in a movie called 'Here Comes the Navy' that starred Jimmy Cagney. The plot was about the romantic troubles of a naval sailor. The Arizona and the remainder of the Pacific Fleet were reassigned to Pearl Harbor, Hawaii, from California in April 1940, as a deterrent to Japanese imperialistic rule.
The Arizona was a prime target that was bombed on 7 December 1941during the attack on Pearl Harbor by Japan. The Arizona exploded and sank with crew and officers aboard, killing 1,177 officers and crewmen. Most of the other ships damaged or sunk that day were salvageable, unlike the Arizona that had parts of the ship removed for recycling by the Navy because it could not be fully salvaged.
On 30 May 1962, the US Navy dedicated the USS Arizona Memorial to all those who died during the attack. The wreck of the last of the super battleships still lies at the bottom of Pearl Harbor as the Memorial straddles the ship's hull.
Construction
USS Arizona Navy Yard New York c 1915: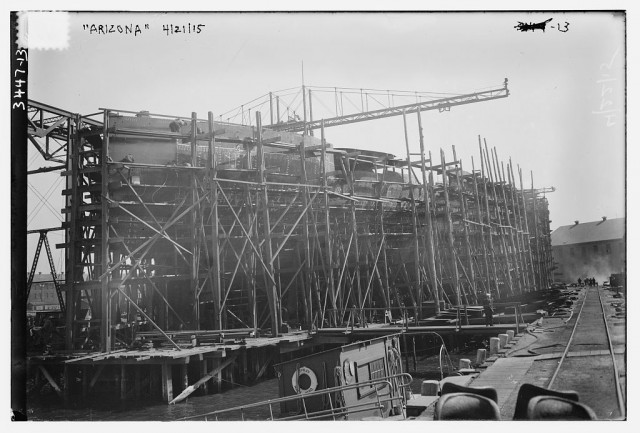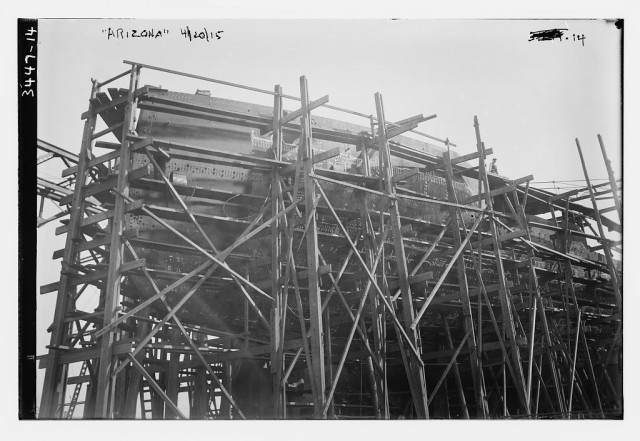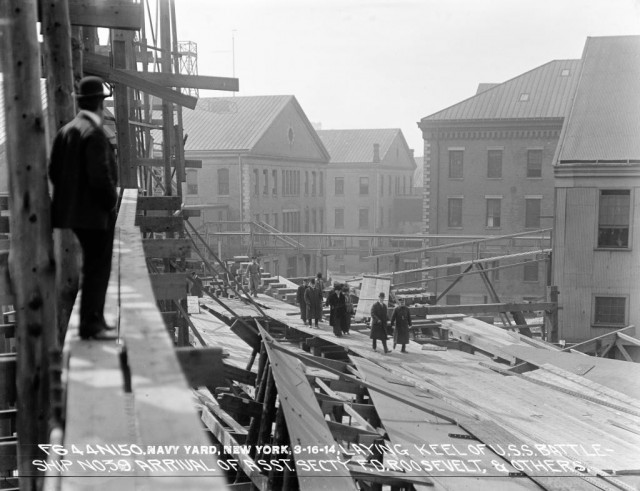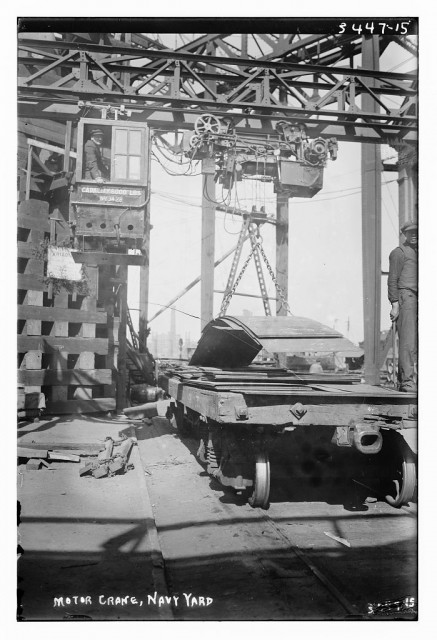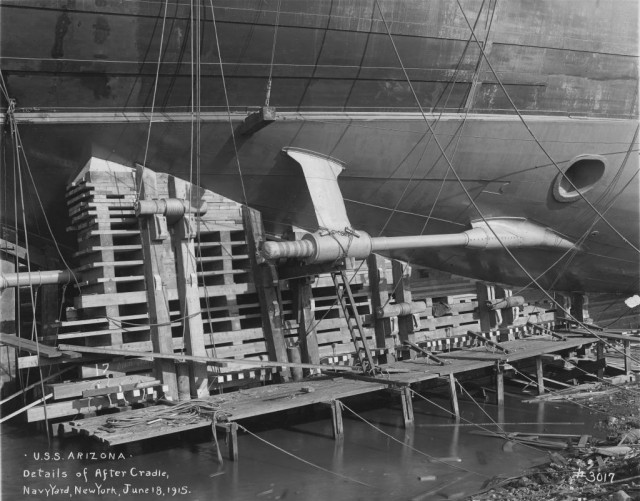 Launching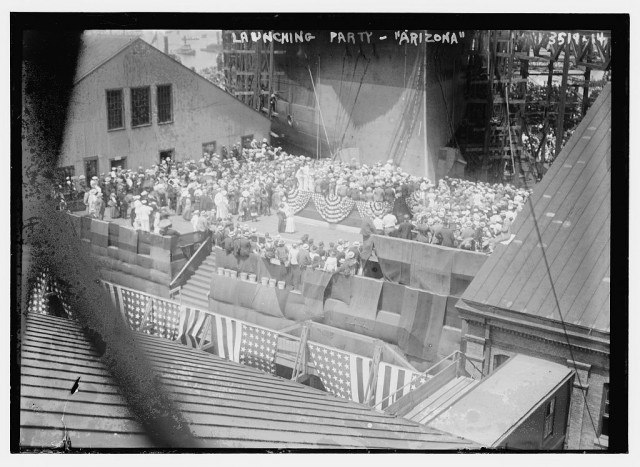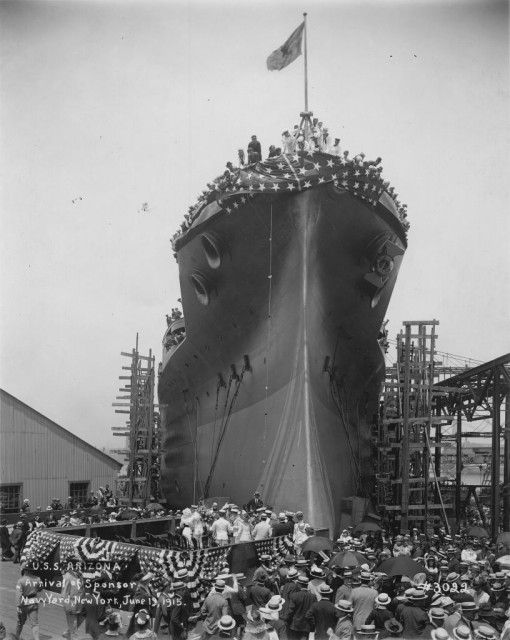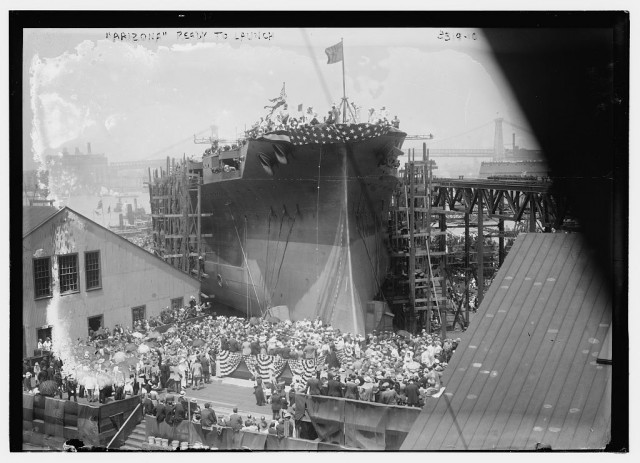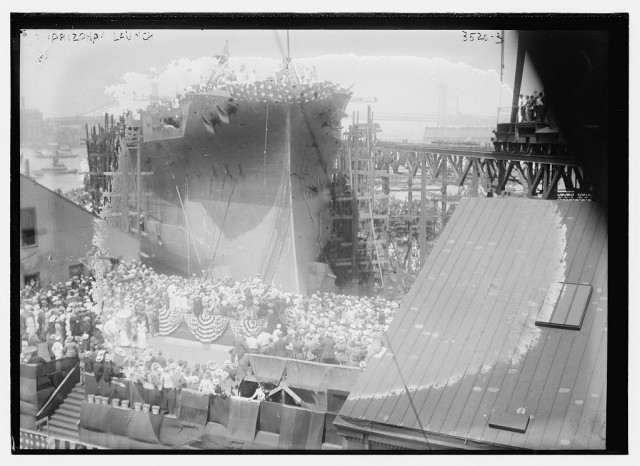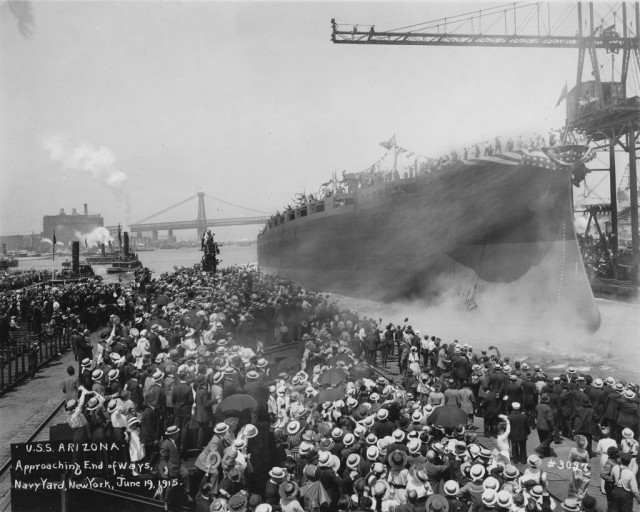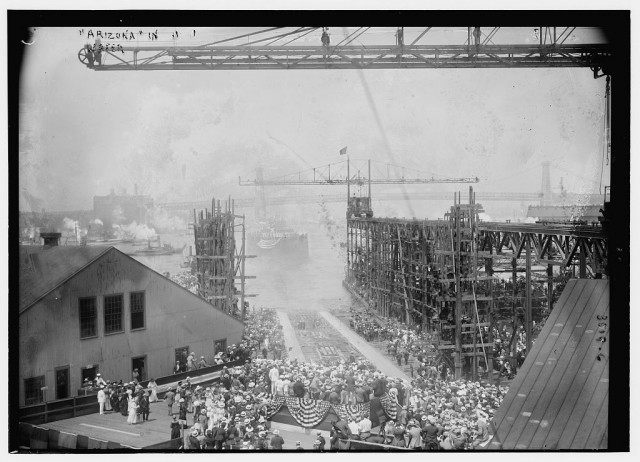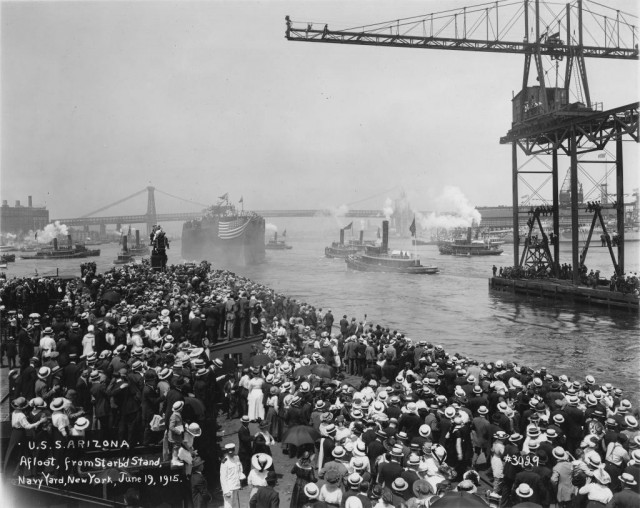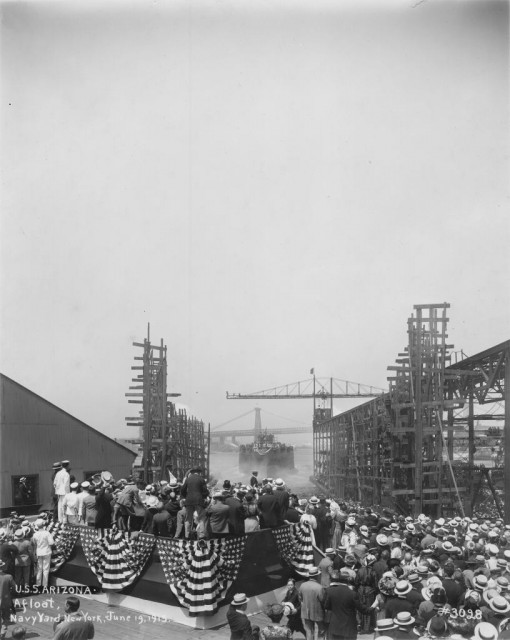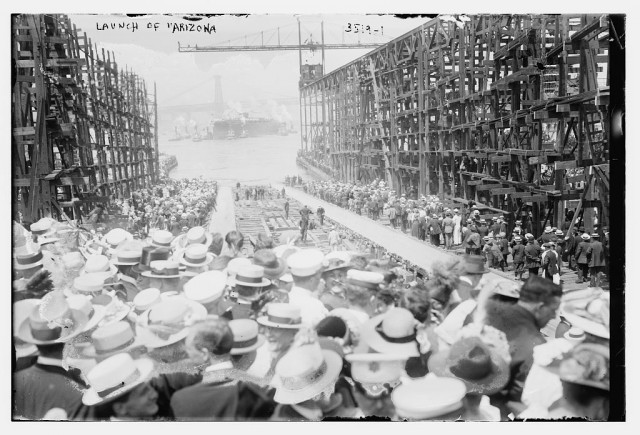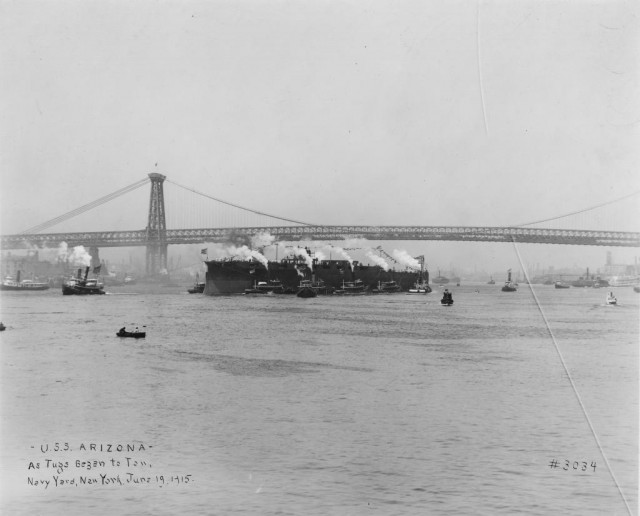 Commissioning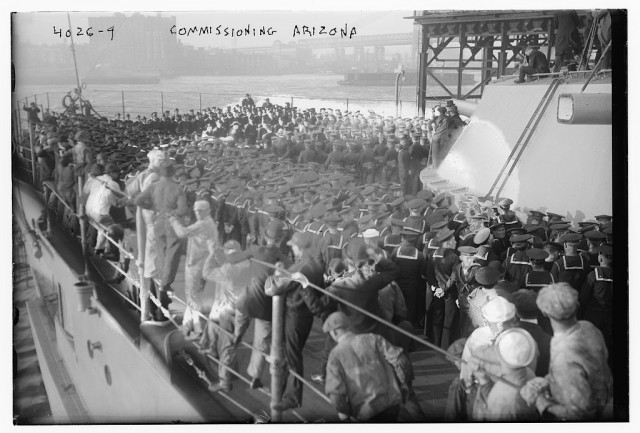 Next page: USS Arizona in service
In Service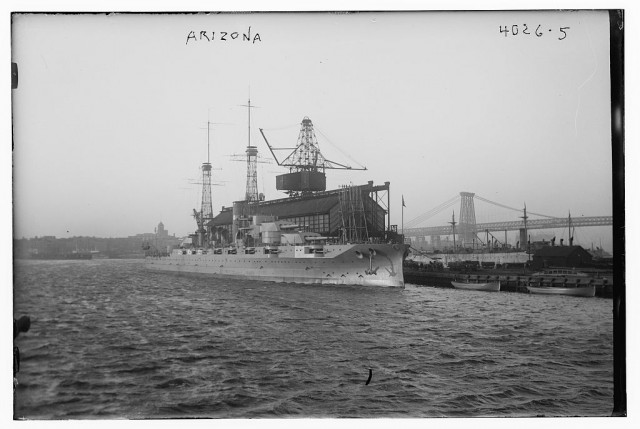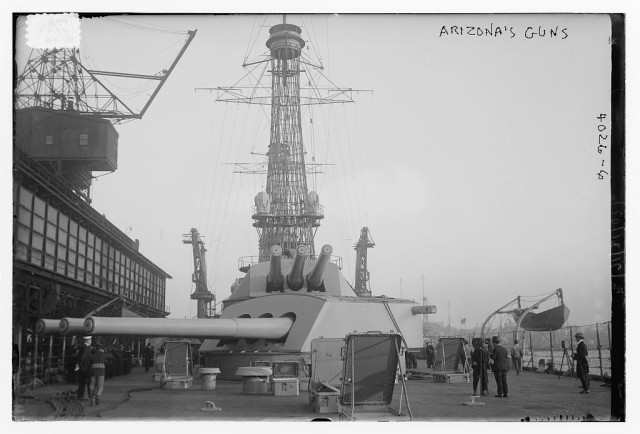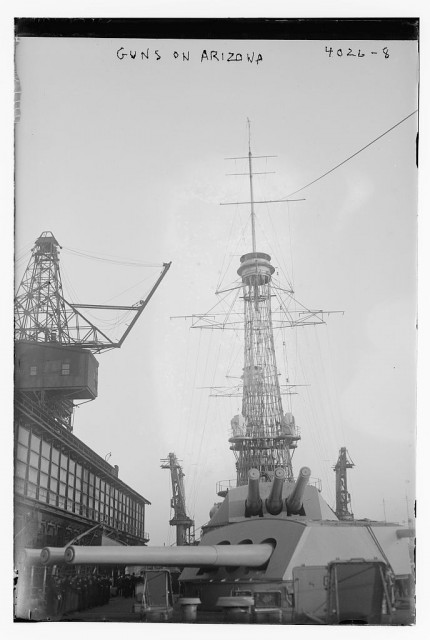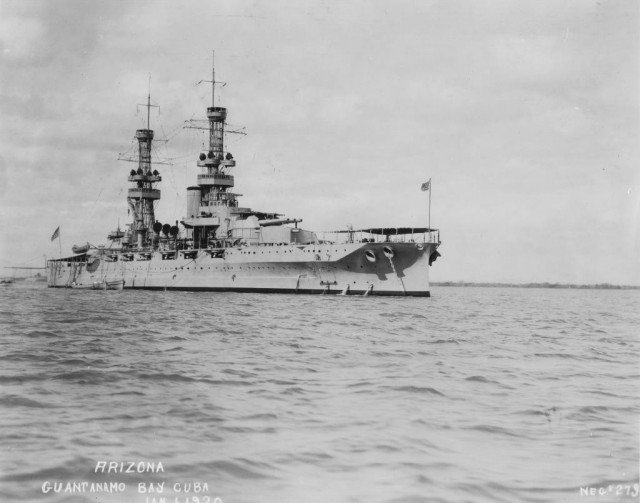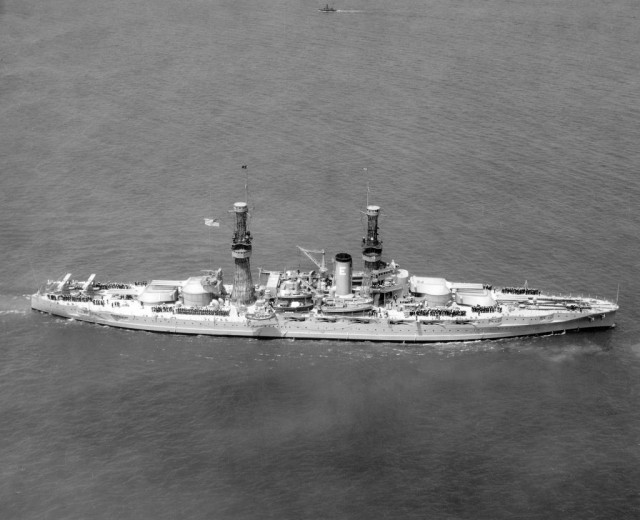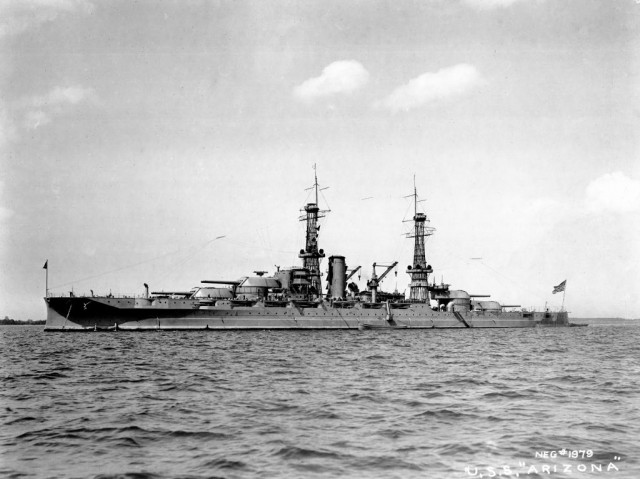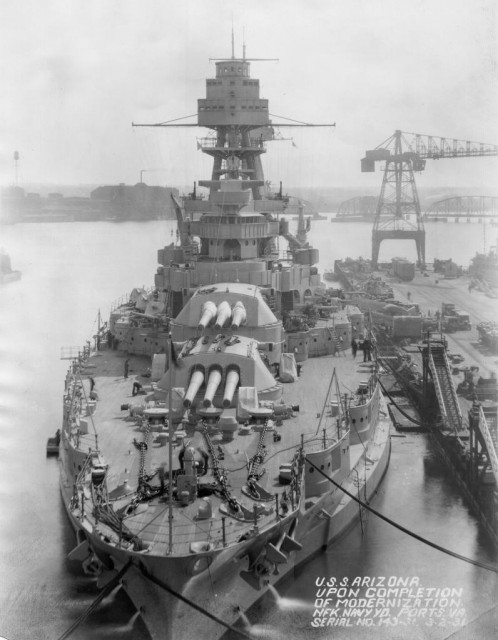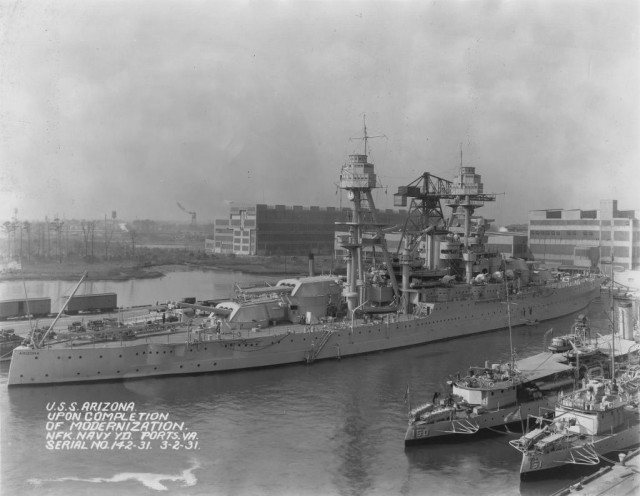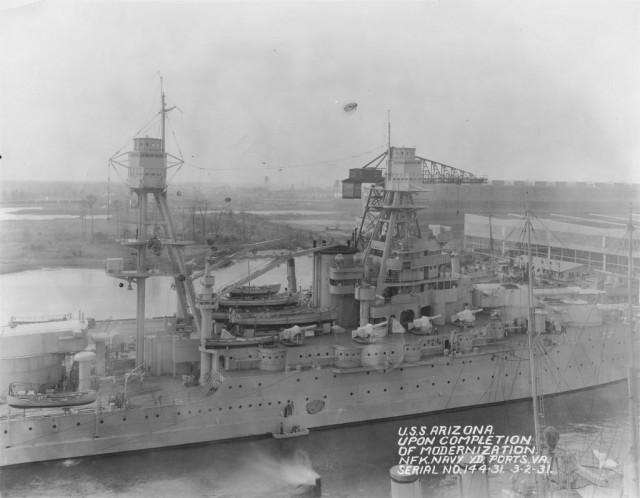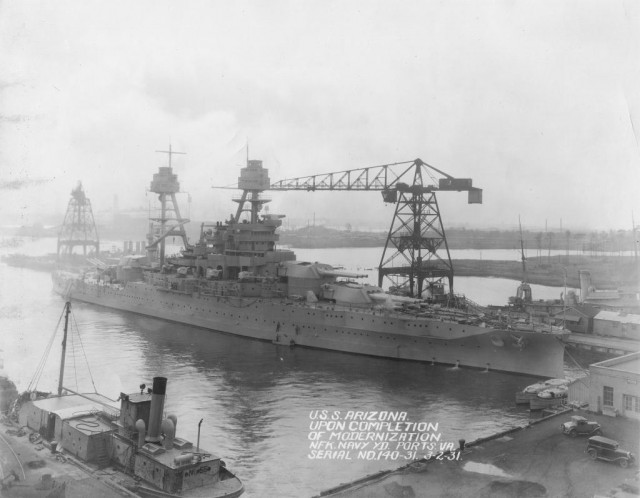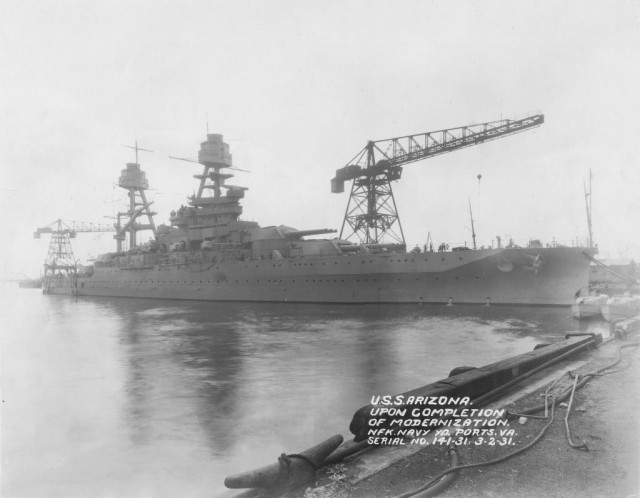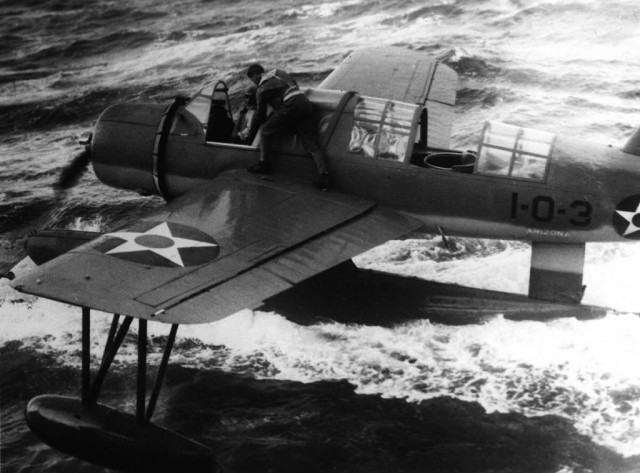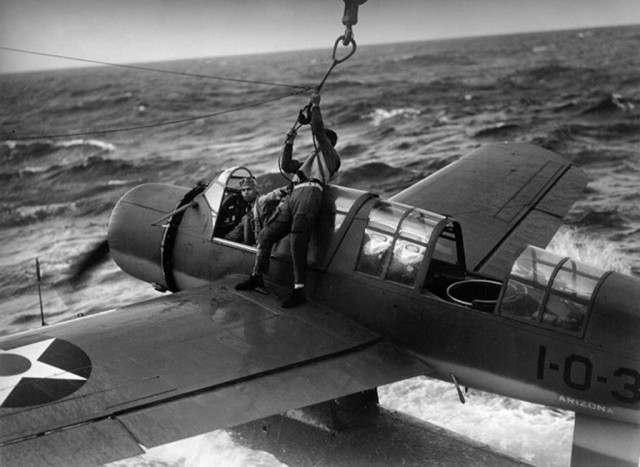 Next Page, After the Pearl Harbor attack
After the Pearl Harbor attack