The WHO team enjoyed another classic day in the spring sunshine at Bovington. Words and photographs by Mark Barnes. Coffee and donuts by Jack Beckett.
It's hard to believe a year has passed but here we were back at the Tank Museum, Bovington, for Tiger Day.  Barnes and Beckett seem to be spending a lot of time at Bovvy these days and we have no complaints. There was a strong element of déjà vu about the list of armour on display, but the crowd had come to see Tiger 131 and everything else was a bonus however familiar they may be.
Rain made a timid effort to put a blot on proceedings at one point, but the sun won through and shone for most of the time only broken by puffy blobs of white cloud. The large crowd of over three thousand were not disappointed.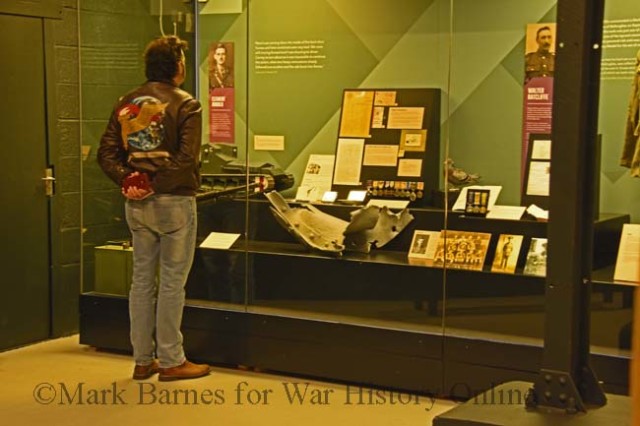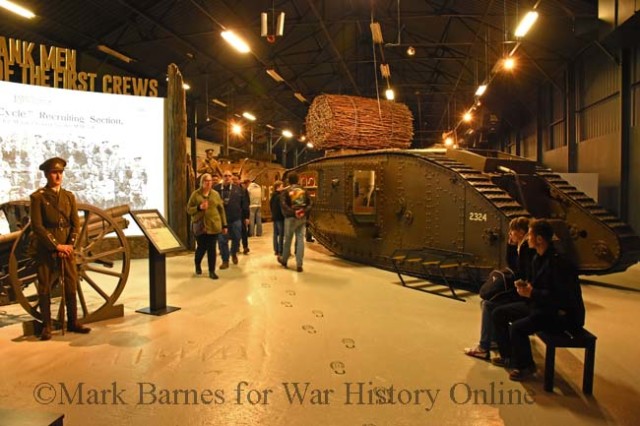 We started out by making a beeline for the recently unveiled display of Great War tanks highlighting the pioneers who led the way in tank warfare for the British from 1916 onwards. Tank Men is really worth visiting because it brings the early tankers of the Machine Gun Corps (Heavy Branch) and the Tank Corps to life. We were particularly taken by a mannequin representing Frederick 'Boots' Hotblack, a very brave tank officer who was awarded both the DSO and Bar for two actions in late 1916.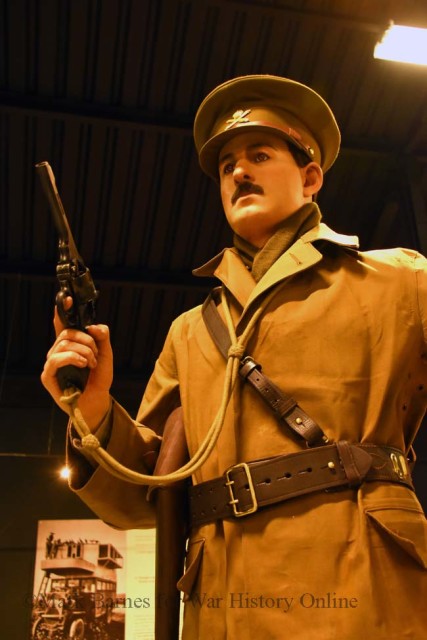 The museum was packed with visitors so we elected to get outside for coffee and donuts in the sunshine.
A continuously looped soundtrack of war film theme tunes, German wartime songs (including the Panzerlied!) and a Churchillian advert for the event provided a diversion I profess I could have done without after the fourth or fifth time but it all added to the happy atmosphere.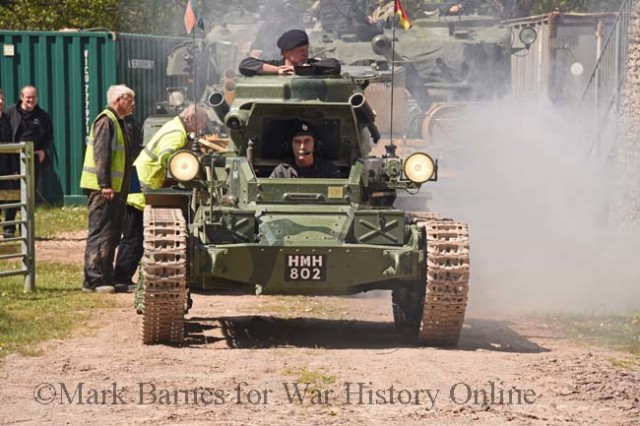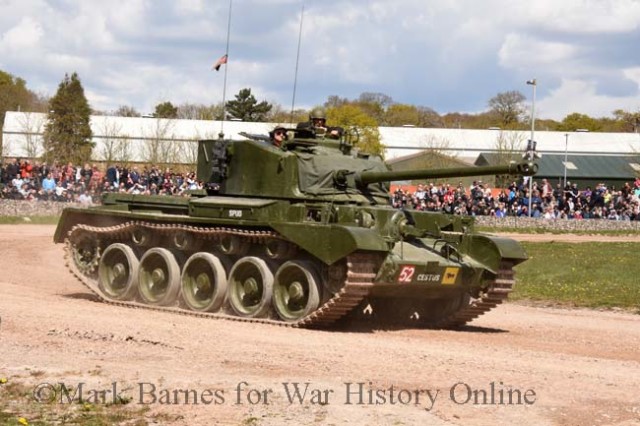 We came to see tanks and the museum laid on several for our entertainment. The little Infantry Tank Mk1 Matilda would not start this time last year, but it was in fine fettle this time round. It was followed by a Valentine, a Comet and a Centurion before the 'Fury' Sherman made an appearance.
I am guessing it won't be long before the film star reverts back to her original colours but I am always happy to see a Sherman running wherever I may be and it will be a little sad to see the movie dressing go.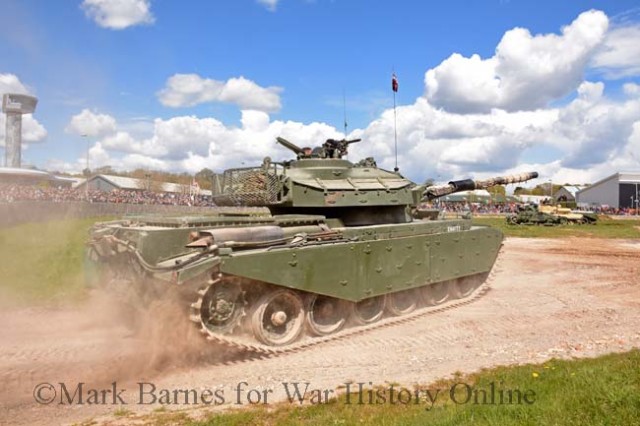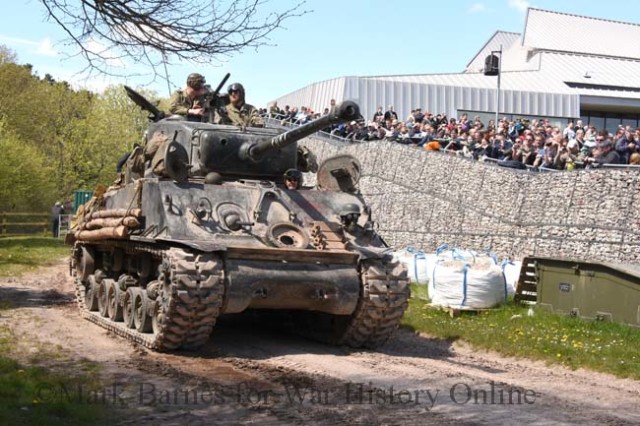 I took time to have a quick chat with Bob from Baltimore, Maryland, who found himself in the turret of the beautifully turned out Panzer III.  I think I'd have been as gobsmacked as he was to be sitting up there. The fact is, historic tanks put smiles on people's faces and there is nothing the naysayers can do about it.
I've heard a few people say there is much more to the museum than Tiger 131, but tell that to the crowd who turned out to see her on Saturday.  The beast looked magnificent and I was able to change locations while snapping her to get a mix of backgrounds. I am a happy man. The display was closed by no nonsense charge by the Canadian Leopard.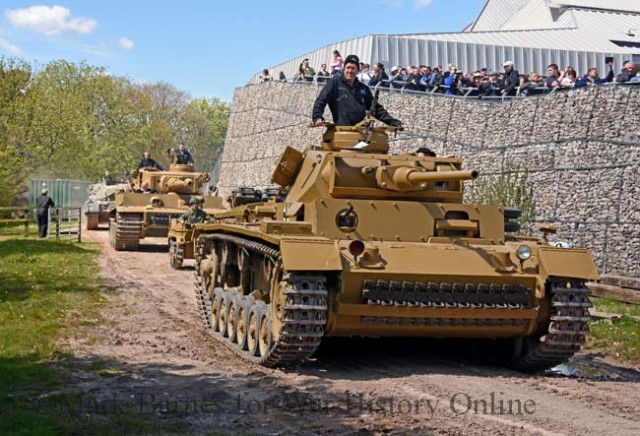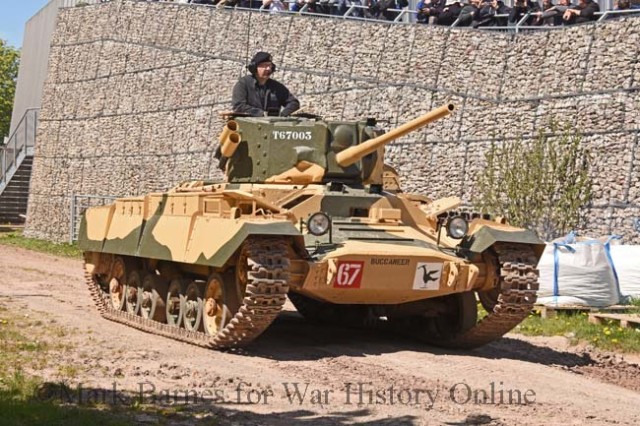 Tiger Day is a great way of getting people into the museum and long may it continue. The Tiger is a delicate old girl and running her is not for the fainthearted.  The Tank Museum are absolutely right to treat their star exhibit with kid gloves as much as they are to make the most out of her to attract visitors and publicity. It is a simple case of intelligent marketing.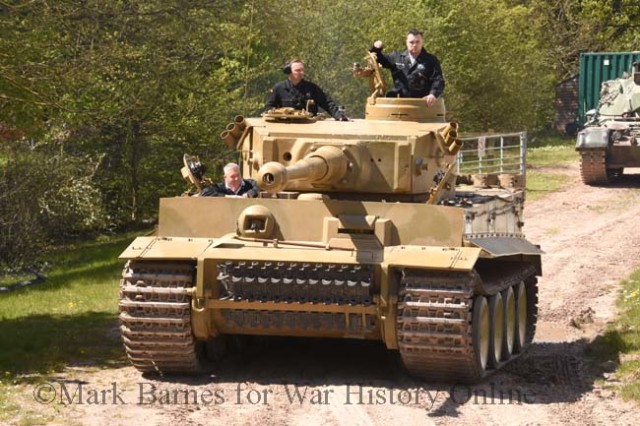 I love the museum. The people are brilliant and the collection never ceases to appeal to me.  I will be back for more events this year and you will read all about them here on War History Online. If you are able, get yourself to Tankfest in June.
The Tiger is scheduled to run again and there is so much more to one of the best weekends in the military vehicle calendar. See you there.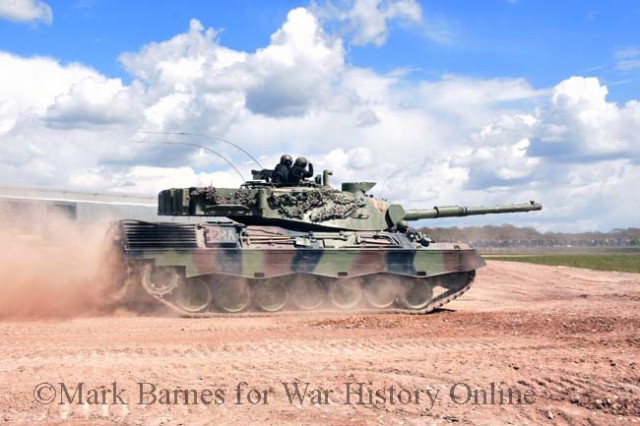 The WHO crew refuelled on coffee before Barnes faced the long drive back to Essex.
A message from the Tank Museum:
"Please Support Us: As a charity, we rely on public support for all our activities. Our work is funded entirely by people like you. With your support, we can continue to create content. With the right support we might be able to do it more regularly – and can be even more ambitious. Please Click on the Banner Below"