For sale – 1945 North American Aviation P-51D "Little Rebel" Some great back ground to the name of this Mustang.

Cuthbert "Bill" Pattillo and his twin brother Charles "Buck" Pattillo were born in Atlanta, GA on 3 June 1924, just a few minutes apart.
Both men enlisted in the US Army Air Corps in November 1942, and learned to fly the P-40 Warhawk, receiving their commissions in March 1944.
For sale by www.platinumfighters.com
They soon joined the 352ndFG based in Bodney, England. Bill took his place in the 487thFS and Buck in in the 486th. Bill flew a P-51D named "Sweet & Lovely".
He flew 35 combat mission in the P-51, claiming a ME-262 aerial victory and destroying another six enemy fighters on the ground. Buck completed 37 combat missions in his Mustang, "Little Rebel".
He became an "Ace in a Day" destroying five enemy fighters on the ground on 16 April 1945. The Army Air Corps credited air-to-ground victories similarly to air-to-air victories at this point in the war.
The brothers flew and fought together until Bill was shot down on a ground attack mission over Straubing, Germany on 16 April 1945.
He belly landed his Mustang in a nearby field and became a prisoner of war. Thankfully the war ended a few weeks later and Bill regained his freedom.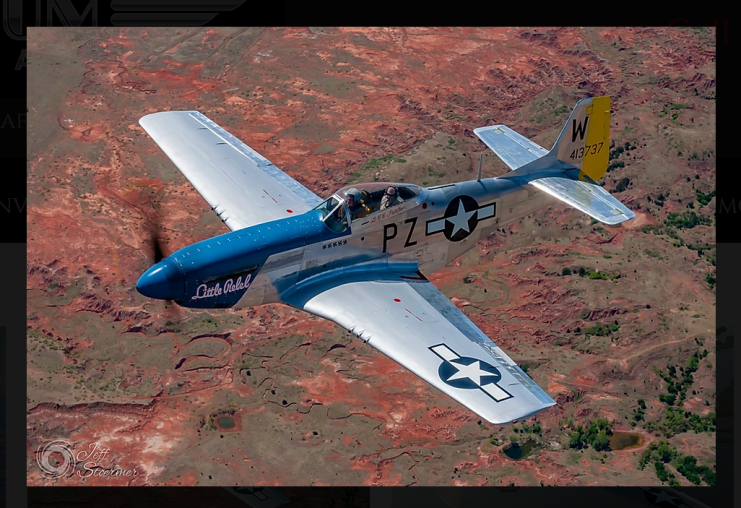 Bill and Buck left active duty shortly after WWII to study engineering at Georgia Tech. They became reserve pilots in the Georgia Air National Guard during this time, flying P-47 Thuderbolts.
Both were recalled to active duty in 1948, initially flying the P-51 Mustang with the 31stFG in Georgia, but later moving to a P-80 unit, with the 36thFG at Fürstenfeldbruck near Munich, Germany.
The brothers were instrumental in forming the USAF European Air Demonstration Team the Skyblazers. The team was set up in 1949, flying the P-80B before graduating to the F-84F in 1950.
The Pattillo Brothers transferred to Luke AFB near Phoenix, Arizona in March 1953, where their experience with the Skyblazers immediately got them involved in the formation of the 3600th Air Demonstration Team, operating F-84G Thunderbolts.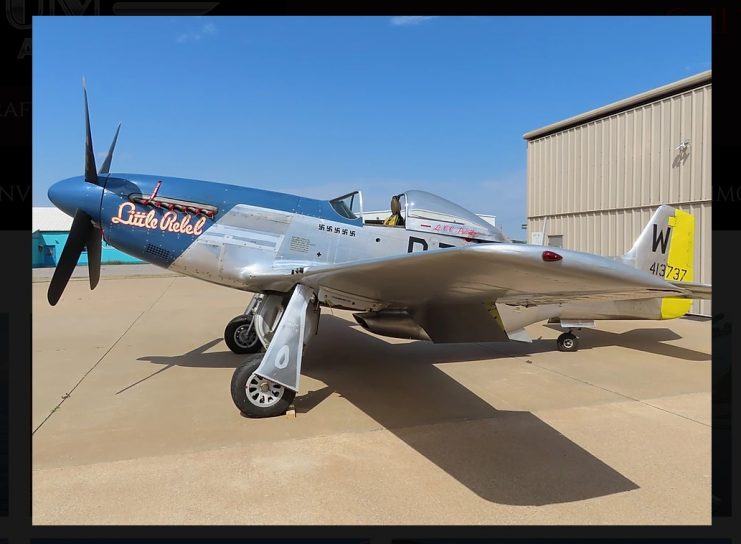 The team soon became known as the Thunderbirds. Buck flew as Thunderbird 2 on the left wing and Bill flew as Thunderbird 3 on the right wing. Astonishingly they served together for 23 straight years before being separated in 1967. Both were assigned to F4 Phantom units and saw action in Vietnam.
Buck flew 120 combat mission and Bill flew a staggering 230 combat missions. Both Pattillo Brothers were eventually promoted to the rank of General. They retired in the early 1980's.​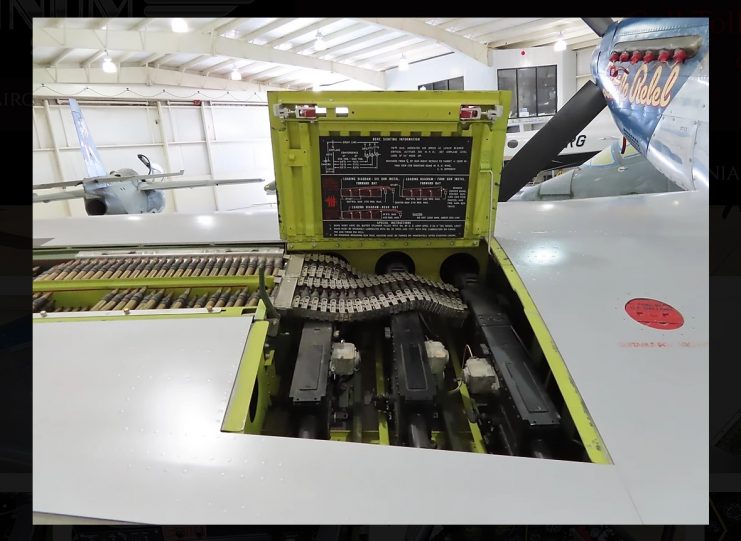 In 2009, both Pattillo Brothers were able to ride in the Mustangs painted in "their markings" at EAA Airventure Oshkosh.​ Bill Pattillo passed away in February 2014. Buck Pattillo passed away in 2019.
Airframe:
88 Hours Since Restoration, fuselage built by Tri State Aviation, wings built by Odegaard Wings.
Engine:
Packard -1650-7 w 500 Series Heads and Banks, rebuilt by Jay Johnson, heads & banks by Central Cylinder Machine.​
Propeller:
Hamilton Standard 24D50, 88 Hours Since Prop Overhaul by Maxwell Propeller.
Exterior:
Bare metal fuselage with painted wings, painted in the markings of Buck Pattillo's "Little Rebel" 10/10
Interior:
Restored to Original WWII Military Configuration – 10/10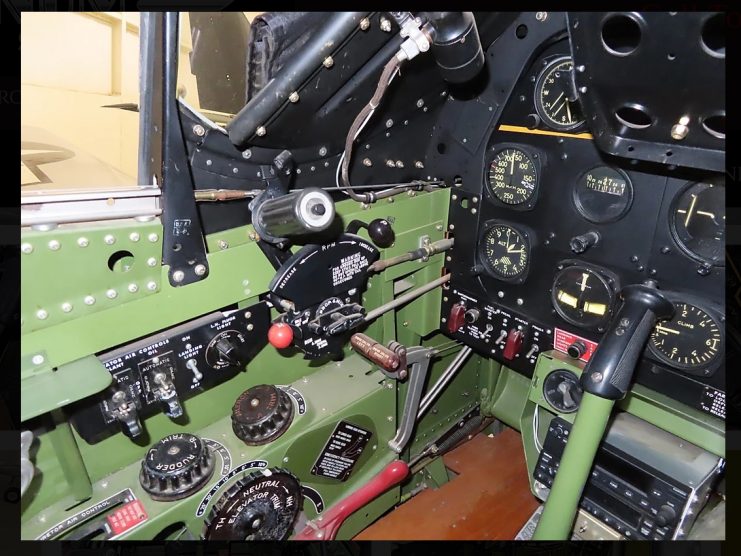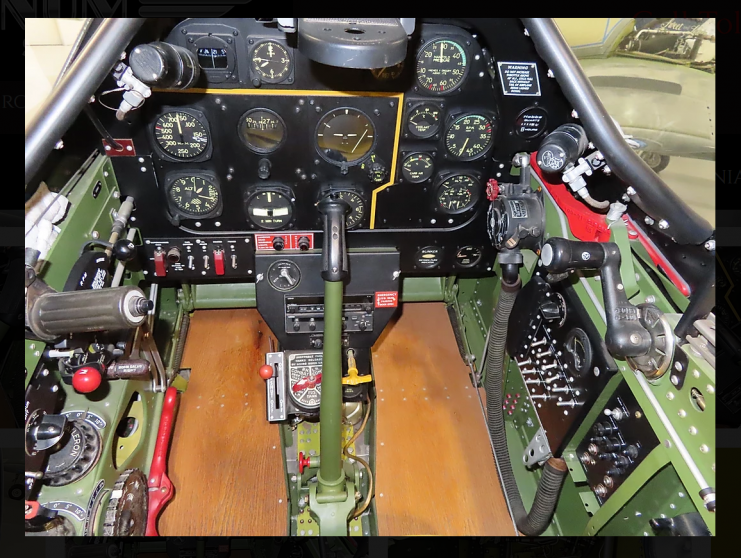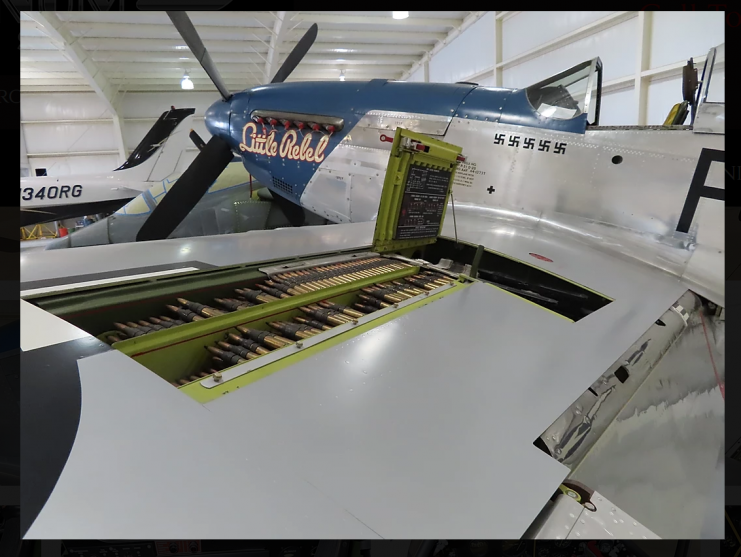 For more details contact:
Simon Brown – Sales
+1 800 210 1951 ext. 101
simon@platinumfighters.com
​
​John Rayner – Sales
+1 800 210 1951 ext. 102
john@platinumfighters.com
​
www.platinumfighters.com