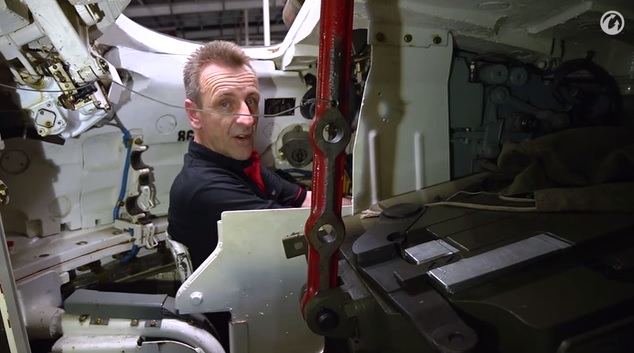 Wargaming EU very own 'Military Special' Richard Cutland i.e. "The Challenger". Has recently teamed up with our colleagues from Wargaming Asia to go "down under" to Australia and bring you this unique episode. This time they bring you a somewhat different Inside the Tanks episode!
They have visited the Australian Armour and Artillery Museum (http://ausarmour.com/) which opened to the public in September 2014. The collection consists of over 90 armoured vehicles and artillery pieces and we will focus on one very iconic tank – the T-72.
The Challenger on Facebook:  wgchallenger
To keep up to date with our latest development, contests and events visit our portal or follow us on Facebook: 
About Richard Cutland
Richard was in the British Army for almost 30 years in The Royal Tank Regiment. Mainly because he liked the black beret so much. That's what he'd tell you.
He started out as a Chieftain driver where he spent more time covered in oil with his head in the back decks carrying out repairs than actually driving, despite what the job description said. "You had to love Chieftain", he states. During his years in service in the Royal Armoured Corps he completed all his Tank trades- Gunner, Loader and Commander as he progressed through the ranks, serving on the Chieftain, Challenger 1 & 2 and Scorpion in the Armoured Reconnaissance Role.
He also spent two years as a Gunnery Instructor teaching new Commanders and overseas students whilst running live firing ranges in the UK and Germany.
Richard has deployed on numerous operations including "Op Telic" in Iraq, and has worked alongside many of the Worlds Armed Forces.