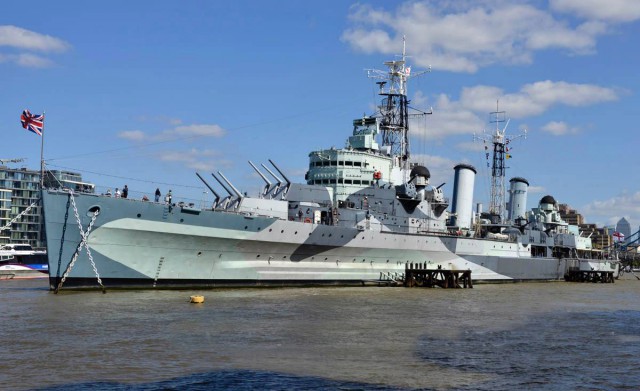 It may be camouflaged but still its hard not to miss the distinctive shape of a World War II Royal Navy cruiser in the middle of the River Thames.
The camouflage certainly did work much better in the North Atlantic or Artic Oceans in the early to middle period of the 20th century but in these days of satellite navigation sophisticated radar and global positioning systems even getting lost or trying to hide in the mid-Atlantic is certainly not an easy task today!
The modern stealth ships can do it but the likes of HMS Belfast would struggle with her 'Dazzle Camouflage' doing battle even with a broadside from her 12 6" guns blazing away, a modern sea skimming missile would have the upper hand very quickly.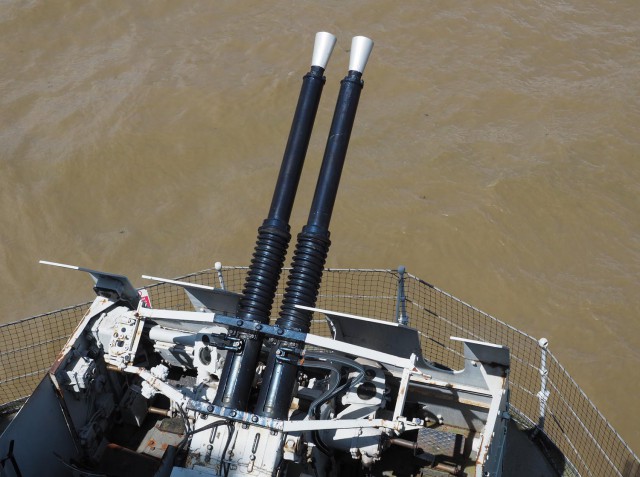 However that distinctive exterior in the centre of London does make it a focal point near to the very popular tourist sites of Tower Bridge and the Tower of London.
Operated by the Imperial War Museum the 11,500 ton steel cruiser has its own magnetic attraction drawing in tourists from all over the world to see both above and below the decks of a ship that was the first to fire at the 'D' Day beaches on June 6th 1944.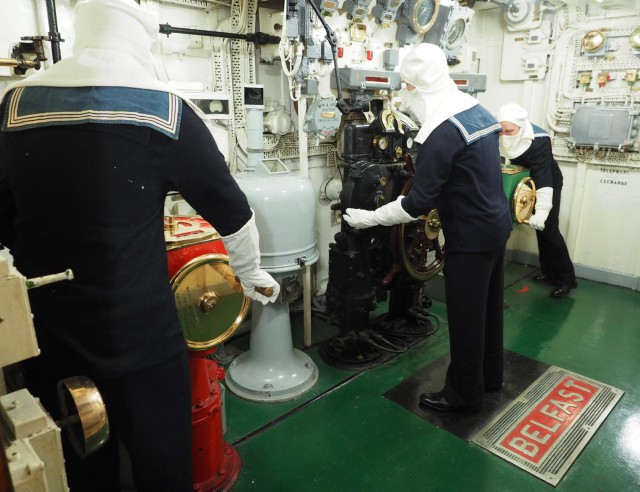 It served on the Artic convoys escorting valuable cargo being taken on merchant ships to Russia to help fight the Germans on the their Eastern front. It also had a role in the sinking of the Scharnhorst battleship and later played a part in the Korean War in the early 1950's.
Today the ship is moored just 50 metres from the southern shore of the River Thames and the ship can be accessed from there from the South Bank area.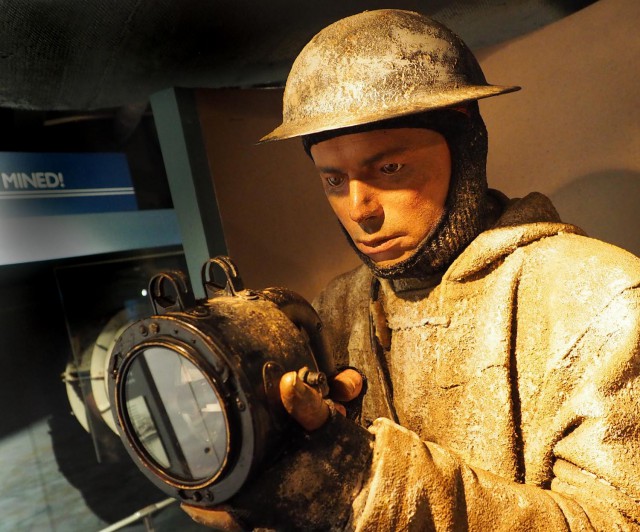 Although the ship was in service in the Royal Navy up to the early 1960's much of the theming on board takes it back to time when it was on its wartime Artic convoys.
The majority of the 800 crew in those days still slept in hammocks and only generally the officers had the luxury of sleeping in bunks, with senior officers like the Captain and the Admiral having larger cabins with seating areas and desks to work at.
Getting around the ship does involve climbing up and down some fairly steep ladders there is wheelchair access but it is somewhat limited but still worth making the trip I feel.
Read more on Page 2