24-year-old William Speakman volunteered to serve in the Korean War in 1951. He'd joined the Black Watch (Royal Highland Regiment), attached to the 1st Battalion of the King's Own Scottish Borderers (KOSB), for whom he fought the Communist forces with nothing more than grenades, rocks and beer bottles.
William Speakman's unit was attacked on Hill 317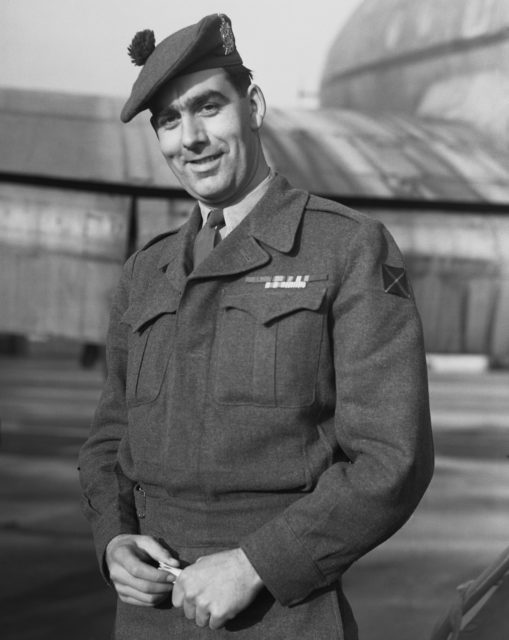 Positioned along the 38th parallel, William Speakman and his unit were stationed on a shell-pocked hill known as Hill 317, close to the Imjin River. On November 4, 1951, the unit was suddenly attacked by intense Chinese artillery. Speakman was a junior enlisted infantryman at the time and his reaction to the attack was to respond without orders.
Speakman, along with six other men from the KOSB, began to push back against an estimated 6,000 oncoming Chinese troops. They did so to prevent their position from being overrun. The counter-charges were able to keep the Chinese troops at bay for a while.
William Speakman kept the Chinese back with beer bottles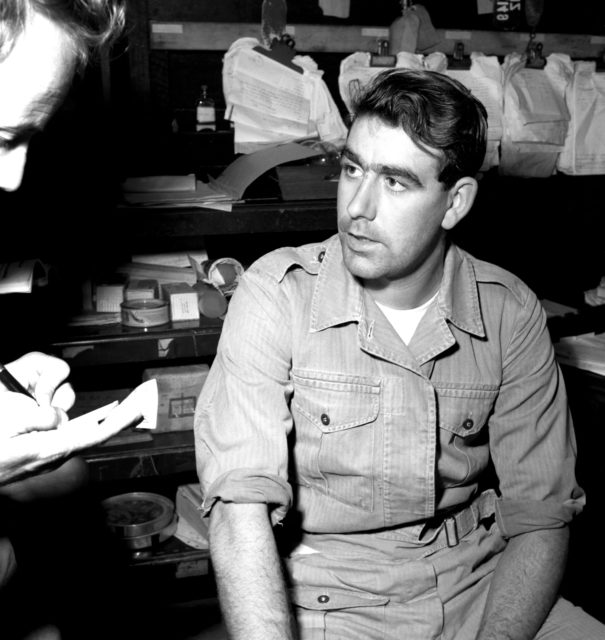 William Speakman filled his pouches and pockets with all of the hand grenades he could fit and began to hurl them at the waves of Chinese troops. He ran to and from a supply tent 10 times over four long hours to replenish his supply, throwing over 100 grenades at the enemy. "It was hand-to-hand; there was no time to pull back the bolt of the rifle," said Speakman in 2015. "It was November, the ground was hard, so grenades bounced and did damage."
Speakman received multiple bullet wounds in the leg and the shoulder during the battle and was directly ordered to seek medical attention. However, his wounds didn't stop him from returning to the fighting when the medics were not looking. Once back on the battlefield, he continued to launch grenade after grenade.
When he and the six others finally exhausted their grenade supply, Speakman began grabbing whatever was around him. This included rocks, ration tins and beer bottles, earning him the nickname, "Beer Bottle VC." Luckily, the group were able to hold off the Chinese enough for the KOSB to make a safe withdrawal.
Queen Elizabeth II's first Victoria Cross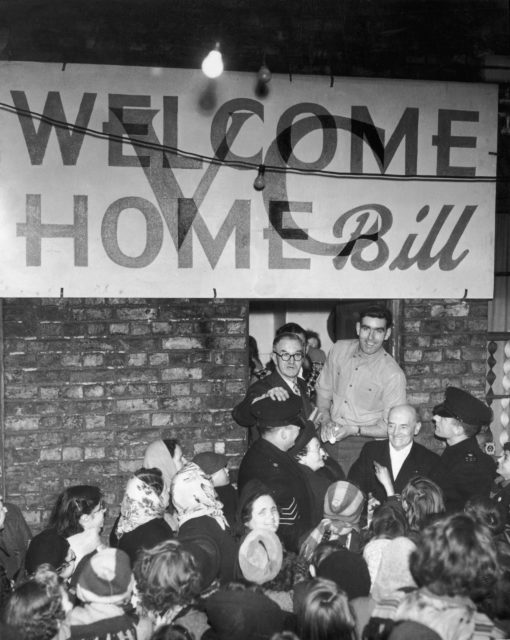 When asked about his experience during the battle, William Speakman said, "I enjoyed it, actually, it's what I joined up to do. I volunteered for Korea and joined the KOSB… We did what you're trained to do as a soldier. We fought that night and we did what we had to do."
For his efforts, King George VI planned to award Speakman with the Victoria Cross (VC). However, he was very ill and died before he could present the medal. Instead, the newly coronated Queen Elizabeth II was the one to present it to him. Speakman recalled how "the Queen – I was her first VC. It was a wonderful moment. I think she was nervous and I was very nervous."
The Victoria Cross' citation read that Speakman had imposed enormous losses on the enemy and saved the lives of many of his comrades. Only four were awarded during the Korean War, and Speakman was the only living recipient. The other three servicemen received the honor posthumously.
William Speakman's life after the Korean War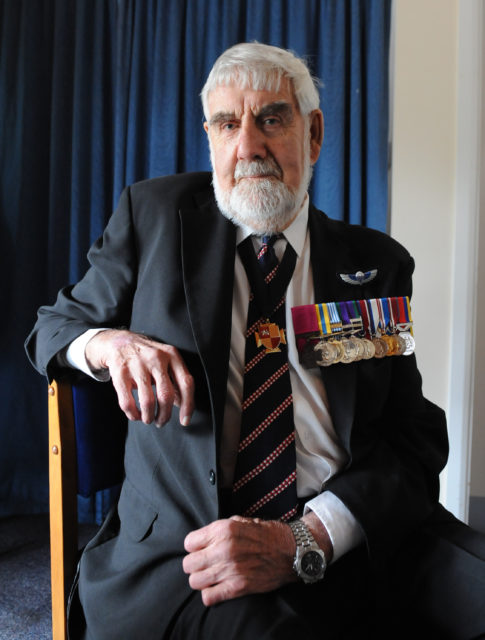 William Speakman continued to serve until 1967, fighting in other conflicts that took him to Italy and Borneo. When he finally retired, he struggled to find work. He had no credentials for a job and resorted to stealing. He was arrested once for stealing £104 from a woman's purse, but got an absolute discharge after repaying the sum in full. It's likely his decoration was what prevented him from receiving a prison sentence, and he later ended up selling his Victoria Cross for money.
More from us: Charles Loring Jr. was a POW in WWII Before Receiving His MoH for His Actions in Korea
Speakman married three times and had seven children, and lived in South Africa for a while before returning to the United Kingdom, where he passed away. Before he died, he shared that he wanted his ashes to be scattered in the Korean DMZ, saying, "When I die, this is where I want to be. Nowhere else."
He died on June 20, 2018, at the age of 90. His ashes were buried at the United Nations Memorial Cemetery in South Korea the following year.