Military success must run in the Patton family. It is well known that General George Patton was an extremely successful commander in the United States Army during the Second World War. However, did you also know that Patton's son-in-law, John K. Waters, was also a four-star general? Here we take a look at the military career of General John K. Waters.
Capture in the Second World War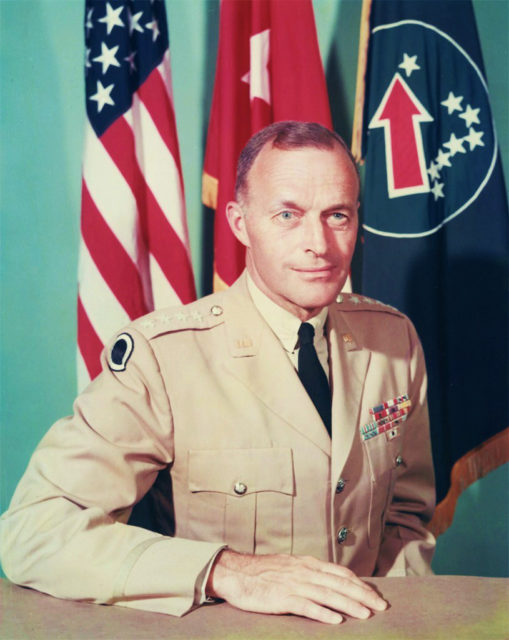 John K. Waters was born on December 20, 1906, in Baltimore, Maryland. In 1931, Waters graduated from the United States Military Academy at West Point. One year later, in 1934, he married George Patton's oldest child, Beatrice Patton.
During the Second World War, Waters served as a lieutenant colonel commanding a tank unit in Tunisia. In 1943, he was captured when German forces attacked Sidi bou Zid at Dejebel Lassouda. Waters received a Distinguished Service Cross (DSC) for his bravery in Tunisia. After he was captured, Waters was interned at the German Prisoner of War camp, OFLAG XIII-B, near Hammelburg.
In March 1945, General Patton set up a controversial unit, known as Task Force Baum, to liberate the POWs in camp OFLAG XIII-B. Many people believe that Patton learned that his son-in-law was being held prisoner at this camp, and that the task force was set up to rescue Waters.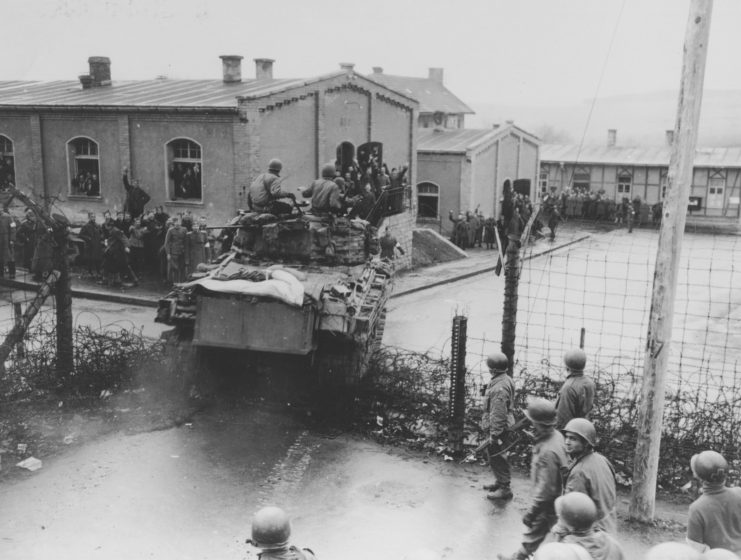 Task Force Baum was a complete failure. Not only did it fail to liberate the POW camp, but many of the task force members were taken prisoner as a result of the failure.
When Task Force Baum first reached the gates of OFLAG XIII-B, Waters volunteered to act as an intermediary between the Americans and the Germans. However, as he was trying to make contact with the American force, Waters was shot by a German officer and spent a year recuperating from his wounds.
George Patton denied knowing that his son-in-law was at OFLAG XIII-B when he set up Task Force Baum. Nonetheless, General Dwight D. Eisenhower was furious at Patton and reprimanded him for the incident.
Post-War Career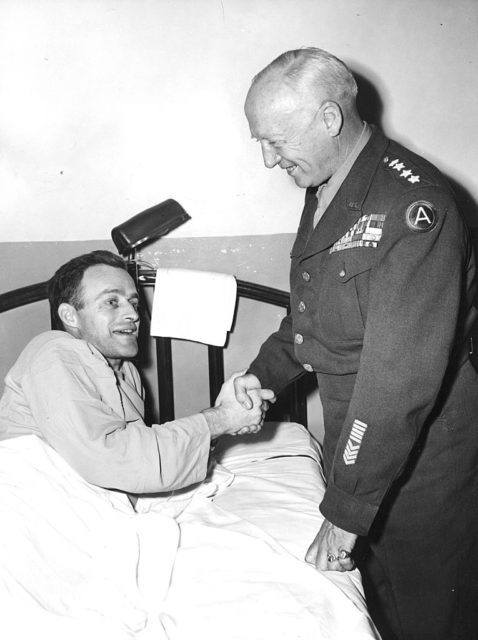 John K. Waters returned to duty in 1946 and became Commandant of Cadets at West Point. In 1952 he was promoted to Brigadier General and was deployed to Korea, where he acted as Chief of Staff for I Corps.
Waters' notable command assignments include Commanding General for the 4th Armored Division and Commanding General for V Corps in Europe. He was also Commanding General for the Fifth United States Army. From 1955 to 1957, Waters was stationed in Yugoslavia, where he was the Chief of the American Military Assistance Staff. From 1964 to his retirement in 1966, he served as commander of the U.S. Army, Pacific.
Along with the Distinguished Service Cross, John K. Waters was awarded the Silver Star with clusters, the Bronze Star, the Purple Heart with clusters, the Knight Commander Order of the British Empire and the Croix de Guerre with palm. Waters died in 1989 at the age of 82.