Epic naval battles are on the horizon for Android and iOS
Wargaming Mobile is excited to announce that World of Warships Blitz launches January 18 on both the Apple App Store and Google Play Store. Mobile gamers on tablets and phones will soon be able to engage in epic naval combat that combines teamwork, tactics, and skill to rule the seas in an action-packed free-to-play online shooter.
Developed in partnership with KingNet, World of Warships Blitz will let players battle each other from a massive roster of 90 legendary warships from Japan, USA, Germany and the USSR. Players can choose between four distinct classes such as agile destroyers, well-rounded cruisers, powerful heavy battleships and long-range tactical aircraft carriers. Captains will be able to take to the seas in rapid 7-vs-7 player battles, team up with friends, unlock new ships, and take part in exciting single player missions.
"As a mobile game, World of Warships Blitz is casual, easy to learn and super competitive," said Thaine Lyman, Head of Shooters at Wargaming Mobile. "Short battles, easy controls, and an impressive roster of ships are all right there from launch. We're happy to welcome World of Warships Blitz into the Wargaming Mobile portfolio."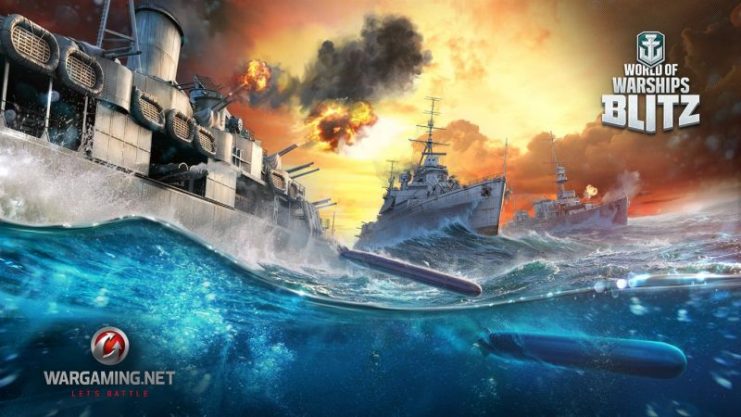 World of Warships Blitz will support the unified Wargaming.net ID, which allows players to switch between platforms and devices while retaining all in-game progress. In World of Warships Blitz, players on both iOS and Android will be able to play together .
Both iOS and Android players can pre-register here, starting December 23 to receive the Aurora Premium ship when the game has officially launched!
To learn more about World of Warships Blitz, visit the official website.