The Wheatcroft Collection in the United Kingdom is a large and important collection of historical softskin and armoured military vehicles. It is one of the largest private collection of military vehicles in the world.
The collection has around 200 items, including more than 130 vehicles, of which 88 are tanks.The majority of the collection is of German, American and British origin, with a smaller number of vehicles from, Japan, France, and Russia. The owner of the collection, Kevin Wheatcroft, has been collecting military vehicles for over 40 years.
The collection is perhaps notable for having a number of extremely valuable and rare Second World War-era German military vehicles, including a number of Panther tanks, one of which is close to full restoration. A number of rare Tiger tanks, both I and II as well as StuG assault guns, Panzer III's, and a Panzer IV tanks.
The Wheatcroft Collections very original 1942 Kettenkrad NSU HK 101, after careful conservation having it's first road test. It was decided to leave the vehicle in its original condition when it was realised by our restoration partner Matthieu Dumias of Military Classic Vehicles, that this vehicle was too original to touch other than careful recommissioning. It is due to return to the UK shortly.
https://www.facebook.com/2348619585363508/videos/2525012707724194/?t=0
Below is an update of what the collection has been up and you can follow the Wheatcroft Collection on Facebook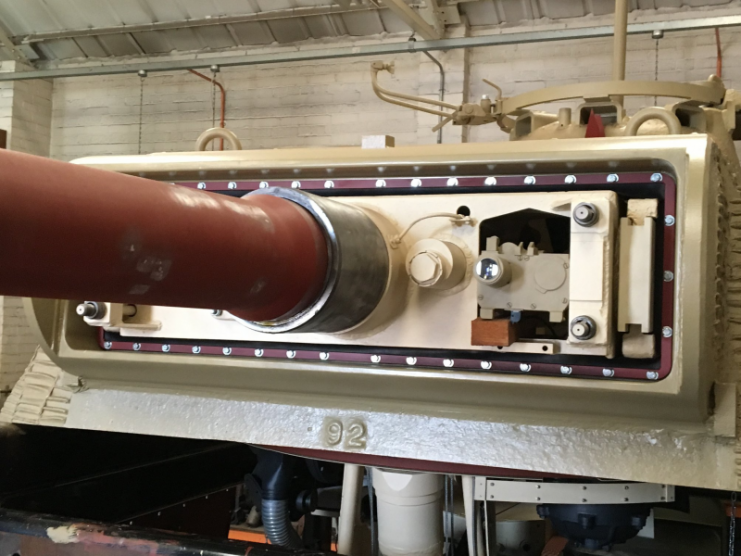 We have been asked recently about progress on the Panther. The first of our 4 Panthers is now ready to receive the turret and engine. We are currently manufacturing new water pipes to connect the engine to the radiators.
Once this is done, we start the wiring loom, and the chassis is then ready for test driving. Next week, we pick up from Germany the main gun optic rail. Once that is fitted the mantlet can be slid over the barrel and the turret is then ready for fitting. All work to date can be seen covered in The Research Squad's (soon to be published book), The Panther Project Vol. 2, Engine and Turret, a must have for every Panther fanatics bookshelf.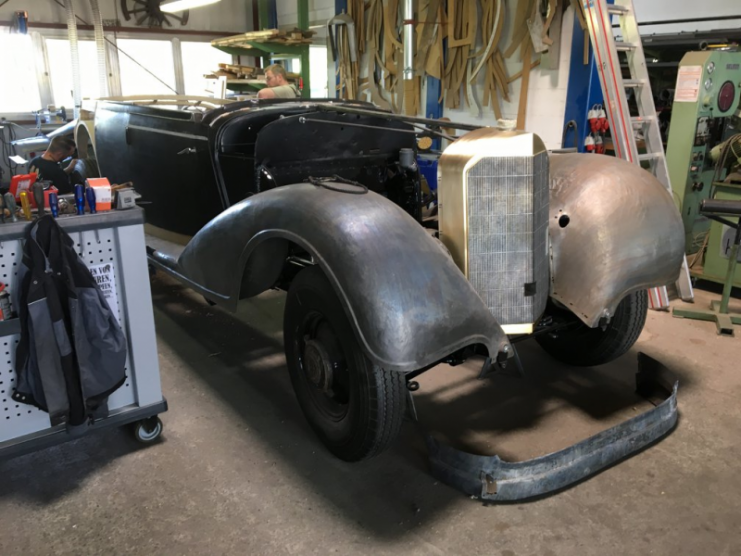 On a recent picking trip to Germany, Kevin dropped in to see the restoration progress on the Collections Mercedes Benz 770K. Kevin has been lucky enough to find a third engine so we are now restoring in total 4 engines. Who knows, someone will need them one day.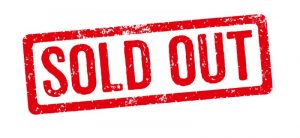 The last piece of Panzer furniture has now been, the response has been overwhelming and took us totally by surprise. For anyone that is disappointed, if you were one of the unlucky ones, please PM us and we will add you to our waiting list should we make anymore. Thank you all for your interest and please accept our apologies for any disappointment.
We had a limited series of Panther furniture that we made and we had a limited run of 10 Panther (wheel) coffee tables. Also we produced 4 Panzer IV umbrella stands.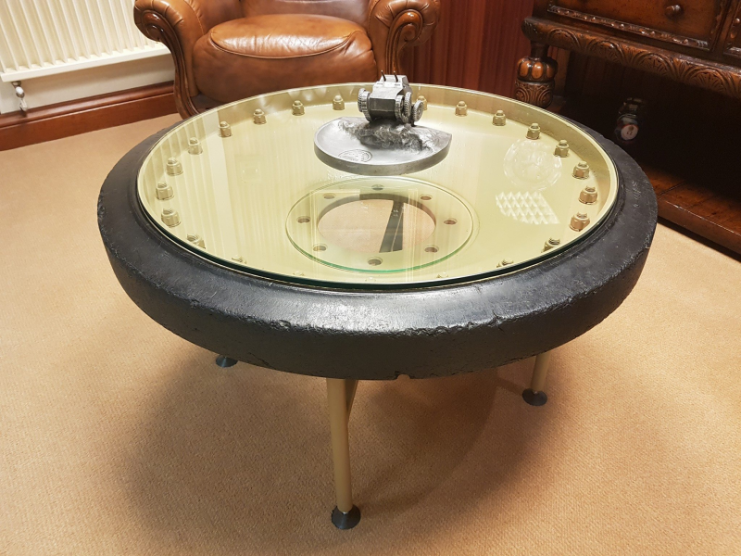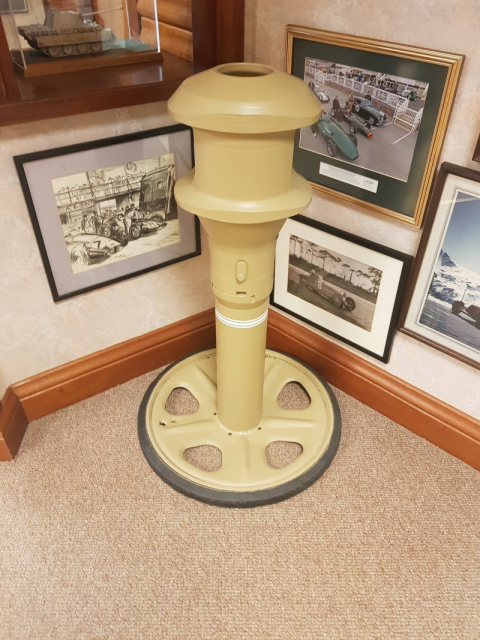 One of the Collections M4A1 75mm Sherman's being pulled out of storage in order that we start it's full restoration.
https://www.facebook.com/2348619585363508/videos/2525029471055851/?t=4
Stuka Ju-87G2. A rare discovery recently, a pilot seat for the collections Stuka which is being built up in Germany. We're on the trail of some other fairly major parts that will now complete the engine bay, although we are still searching for many smaller parts.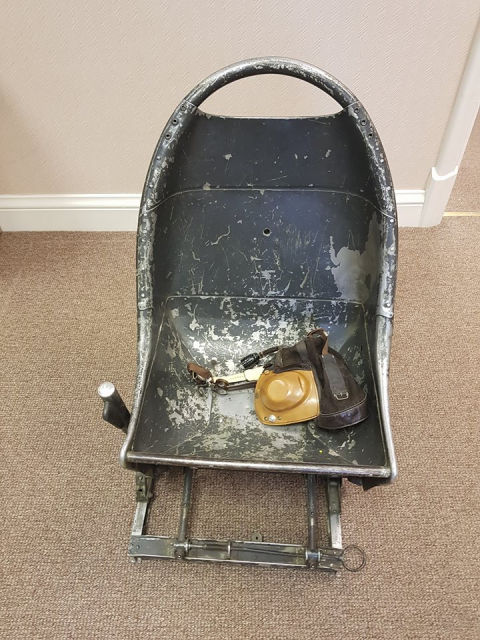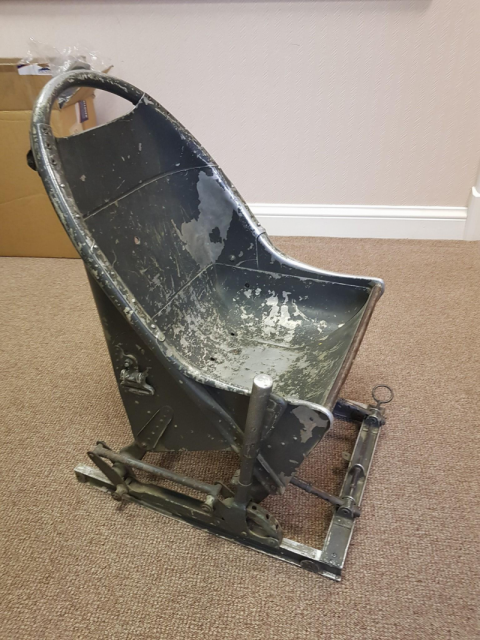 The Collection's Armortek Bailey Bridge freshly completed by modeller Chris Fry, this is his first project for the Collection, I (Kevin), am personally thrilled with the result and also that Chris will now take on more projects. The Wheatcroft Collection has been an avid supporter of Armortek and it's products having to date acquired one example of every model they have produced. Congratulations Chris, and again many thanks from the team.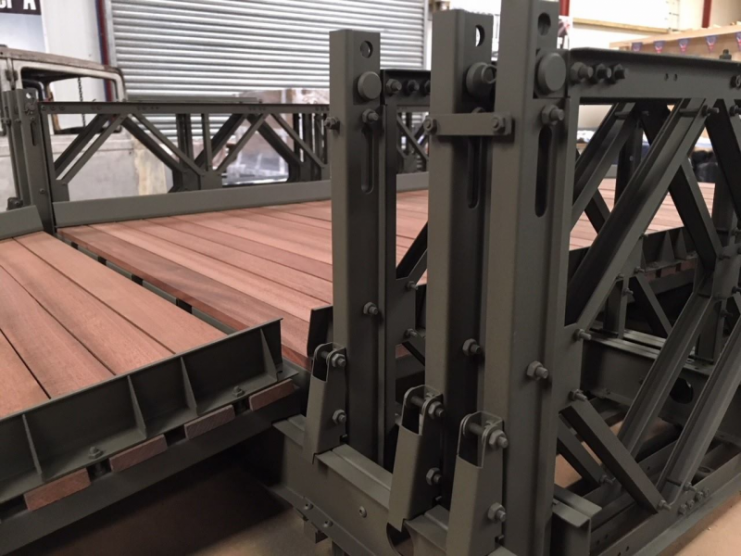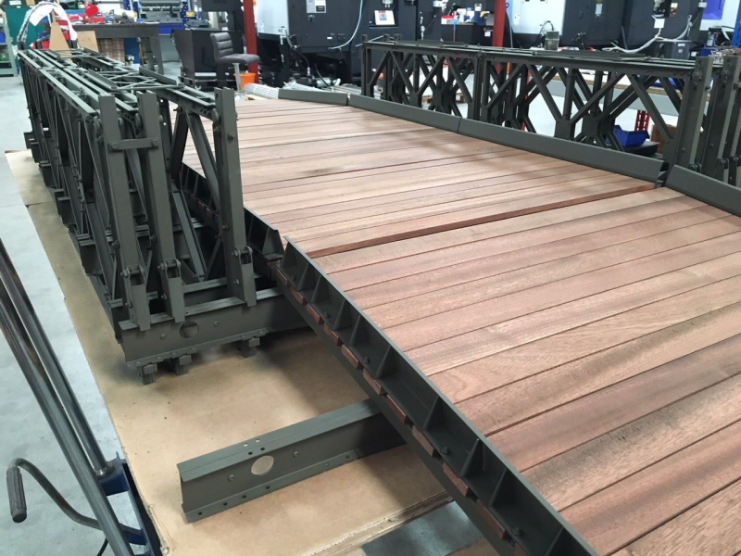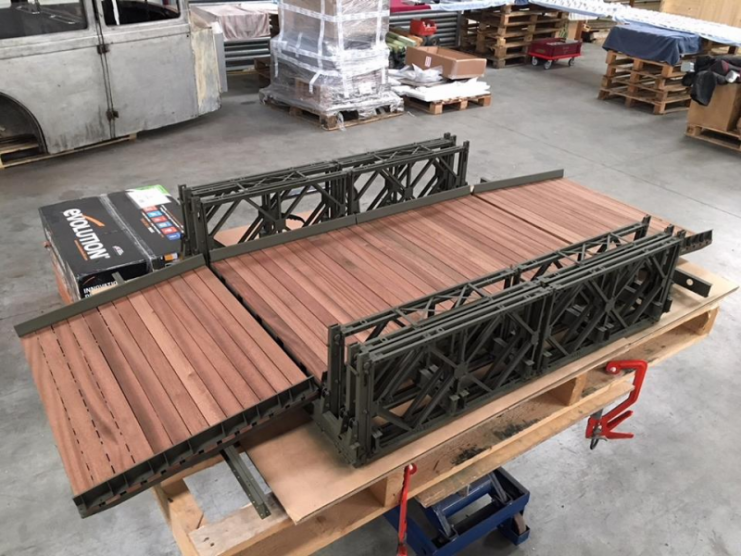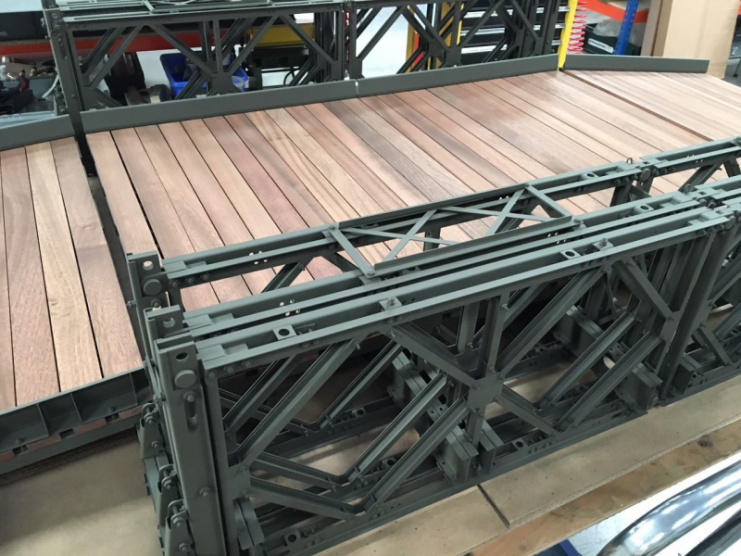 The first Churchill on the move
https://www.facebook.com/2348619585363508/videos/2525035467721918/?t=0
The latest batch of King Tiger parts just delivered. These are being restored as individual components until the much anticipated build up starts.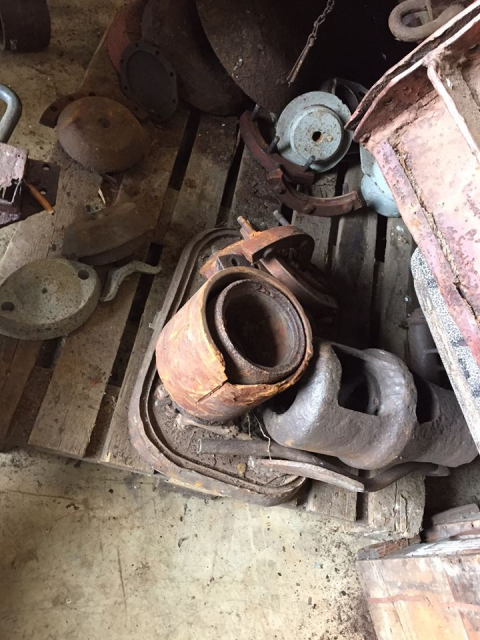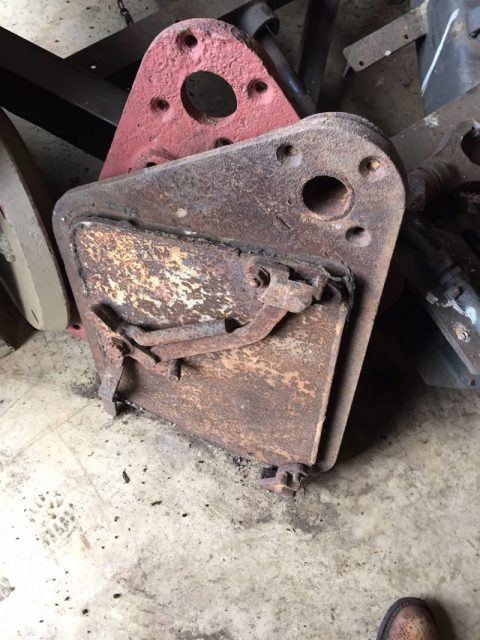 The second Churchill on the move
https://www.facebook.com/2348619585363508/videos/2525023717723093/?t=1
Preparing our StuG engine decks for sandblasting. At the moment we are searching for engine deck lids and ventilation armour, should anyone know the whereabouts of anything please pm us. Thank you.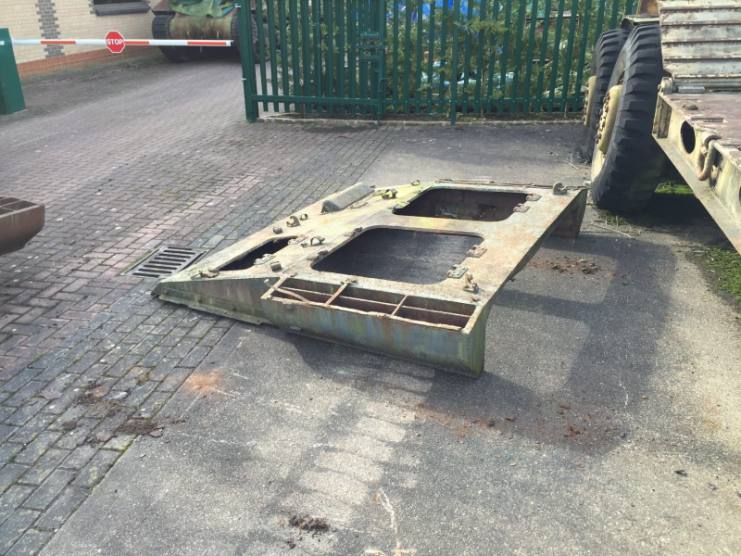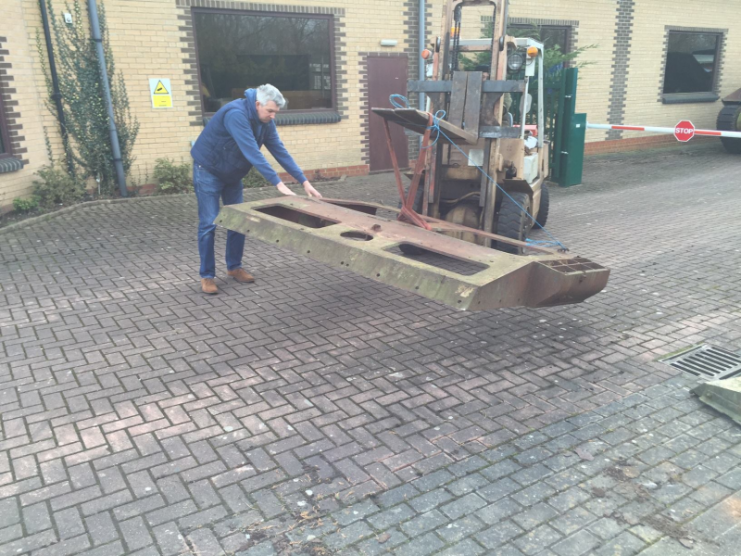 The Collection was approached via Facebook by Glenn of The Robert Gibbs (Contracting) Co Ltd, scrap dealers. They had acquired this early Churchill turret which The Wheatcroft Collection have now purchased in order that it be saved.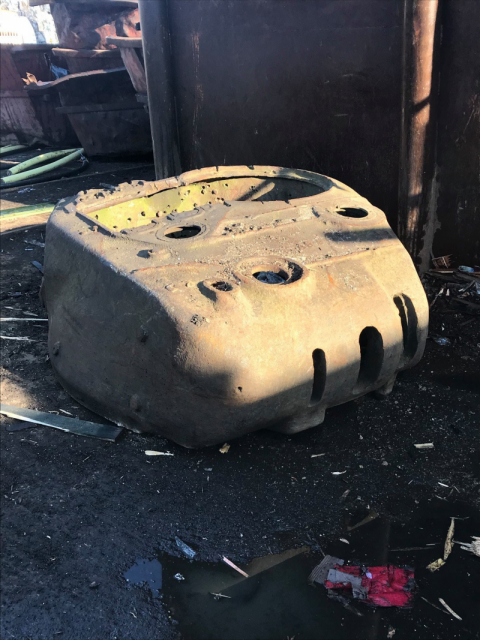 Don't forget you can follow the Wheatcroft Collection on Facebook