Book Review by Mark Barnes
It is close to a year since my first ever visit to the Waterloo battlefield. The trip brought an end to perhaps the greatest omission from my decades of interest in military history, and to stand at the gates of Hougoumont was, in particular, quite an emotional event.
Fascination with the subject began when I was a kid painting Airfix soldiers a very long time ago. I got drawn into the world of Napoleonic wargaming, but to be honest I found it all a bit too fiddly and slow and moved on to faster stuff with tanks.
I was pleased to discover a longtime friend of mine had begun his love for military history the same way, and we had a good laugh about it as we stood in the orchard looking back towards the grounds of the old chateau at Hougoumont.
This excellent book by Robert Burnham and Ron McGuigan brings the Battle of Waterloo to life as it explores the experiences of the three Guards regiments during the battle. There is a lot of detail to take in as the authors process through the life of the regiments, their make up, and conventions.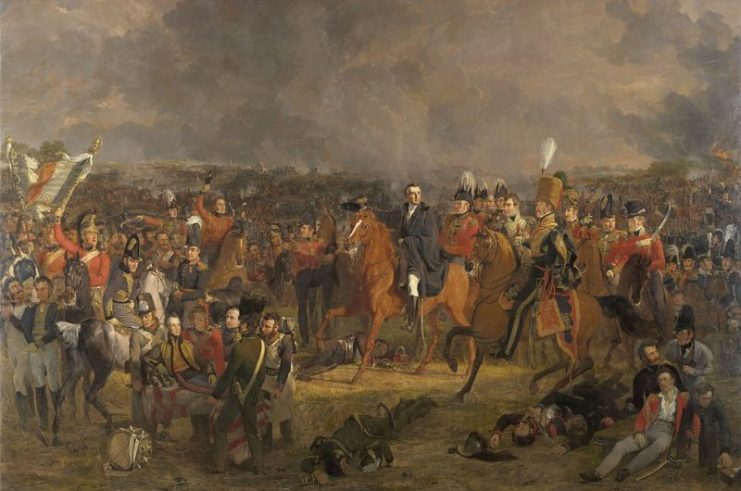 There is much to be gained from understanding how Britain's army of that period functioned because it is so tempting to place 20th or 21st century ideas on men from two hundred years earlier. What the book will do is thoroughly enhance your respect for the soldiers of that time.
They were tough men who lived hard lives by any standards, and even the officers from privileged backgrounds learned to live and fight the hard way. There could be no compromising on this aspect.
Pen portraits of officers and men show some had fought in many engagements, and it is quite sobering to think that a good many of them had been mere boys by our modern standards when they first heard the sound of the guns.
Waterloo was an immense battle for so many reasons, but we can quickly set aside the strategic stuff because this book is all about men in battle and what they experienced. We start at Quatre Bras and the army falling back on Mont St Jean after blunting Napoleon's advance. The Guards suffered severe losses at the first battle, which would impact the bigger day to come.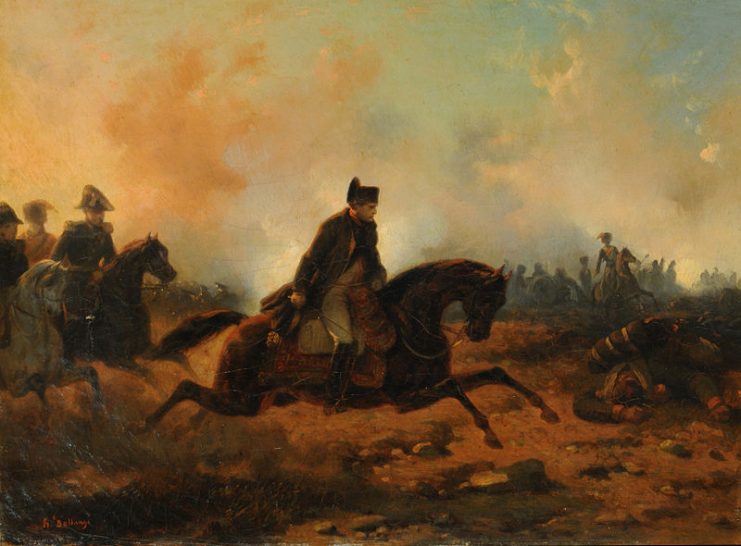 My friends and I went to that battlefield, too, and although it had none of aura of Waterloo it was worth the effort. Waterloo is not a huge battlefield and you can walk a good deal of it in a day if you are fit and bonkers. There are sites on it that simply have to be visited and my middle-aged lot chose to do it in a four wheel drive truck.
The standout site for us was Hougoumont, and this is where much of the narrative of this book is centered. The chateau and farm buildings have become a sacred spot on the history trail, which is helped by it being such an attractive place on a spring day.
It is simple to walk in the footsteps of the soldiers fighting there, be they British Guardsmen, French, German, or Nassau men. The important thing is to admire them all because the battlefield was a grisly charnel house with heaps of casualties around the gates and walls of Hougoumont.
The authors bring us the heroes of the day and the incredible drama of the battle itself. Fortunes rose and fell for the French, culminating in the terrible repulse of the Imperial Guard. The great cavalry charge which fell on the British squares is covered in detail, and we even learn the preferred breeds of horses used by the French.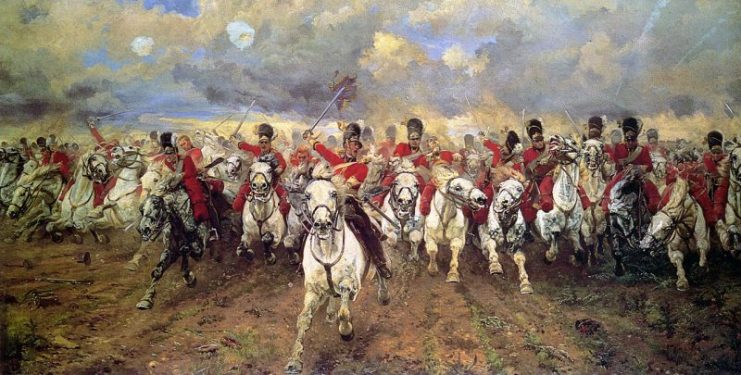 All these details help to make this account a brilliant read. I feel I have learned so much from it and the effect has been to make me want to go back to Waterloo to walk the battlefield on a gradual exploration of that terrible day in 1815.
The book makes some effort to explain what it was like to be in a square preparing to receive cavalry, or the impact of artillery on closely packed groups. The image of showers of cannon balls smashing through the ranks is not a pretty one. The injuries were horrific, but we read frequently of men who got to their feet and carried on fighting in spite of their injuries.
The one aspect that always leaves me cold is the fate of those who did not make it out alive. Their bodies were stripped and many wounded men were finished off by the scavengers who came out to profit from the horror. Dentures made from Waterloo teeth were provided by many a dentist for years to come.
The reputation of the Guards was sealed at Waterloo and pride in that history is as strong today as ever. This book does much to create a "band of brothers" element about the men who fought with the Guards at Waterloo, and rightly so. A number of myths about soldiers of the era are dispelled and the sheer volume of detail will blow you away.
Much about the men of Waterloo has been lost, an inevitable consequence of their times, but it is surprising how much is known about individual soldiers. While much of this is centered on officers, there is still a lot here about the rank and file. I am quite sure that the descendants of men who fought with the Guards at Waterloo (or any of the combatants for that matter) would be immensely proud of the fact.
They were tough blokes who saw some terrible and exciting sights in their lives and their story is well worth a read. This book really does the job and I have no hesitation in recommending it to the house.
Reviewed by Mark Barnes for War History Online.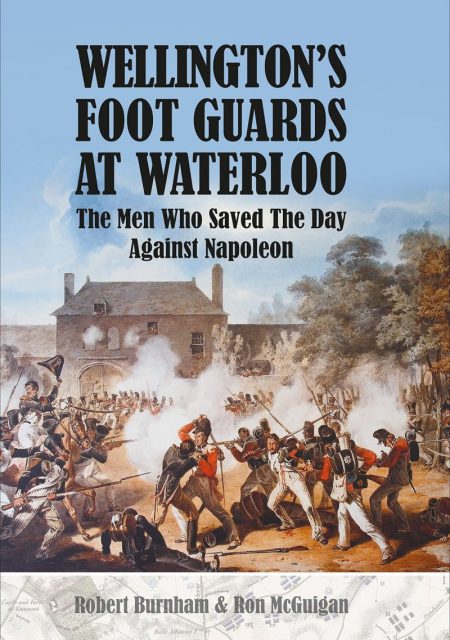 WELLINGTON'S FOOT GUARDS AT WATERLOO
The Men Who Saved the Day Against Napoleon
By Robert Burnham and Ron McGuigan
Pen & Sword
ISBN: 978 52670 986 8
We hope you enjoy our content. We think it's important to keep war history alive. If you do too, please consider becoming a supporter. Thanks.
Become a Supporter