The excitement of war had no doubt enthralled the young Smedley Butler. He became a US Marine Corps Major General, the highest rank achievable at the time, and when he died, he was the most decorated Marine in US history. However, he was a vociferous critic of the wars America raged and their consequences, and he exposed a plot by wealthy businessmen to overthrow the US government.
Born into Privilege
Smedley Butler was born on July 30, 1881, in West Chester, Pennsylvania into an influential Quaker family. His father served as a US Congressman for over 30 years, and his grandfather served two terms in Congress. Butler attended the elite Haverford School and was set for a life of privilege and power. However, much to the angst of his father, just 38 days before turning 17, Butler dropped out of High School to enlist in the Marine Corps during the Spanish-American War.
Lying about his age, he received a direct commission as a Second Lieutenant in the Marines. Following training, in 1898 Butler was sent to Guantanamo Bay, Cuba after it had been captured. He did not see action during that war, and after a brief stint on the cruiser the USS New York, he returned home to be discharged. However, in 1899 Butler was commissioned as a First Lieutenant, and a long and legendary career in the Marine Corps began.
In 1899 Butler was sent to Manila in the Philippines where he became bored with garrison life. Opting to pass the time with alcohol, he was temporarily relieved of his command. In October he finally saw action and got to do what as it turned out he did well – lead Marines in combat. With 300 Marines under his charge, he set out for the little town of Noveleta to quell a group of Filipino rebels. With his first taste of combat, Butler established himself as a capable leader.
War, War, and More War
In 1900 Butler was about to leave the Philippines for Guam when he was redirected to China. The Boxer Rebellion had erupted, and the Marines were sent into the fray. He took part in the Battle of Tientsin in July and then the Gaselee Expedition. Butler was shot in the thigh when he climbed out of a trench to save a fellow officer who had been wounded. His action saved the officer and Butler was promoted to Captain by Brevet. He was one of only 20 marines to receive the Marine Corps Brevet Medal when it was created in 1921.
During his next session of combat, Butler proved his legendary abilities; as well as his disdain for war. Known as The Banana Wars, they were a series of conflicts spanning 30 years in Central America and the Caribbean. Butler took part in occupations, police actions, and interventions on behalf of the US.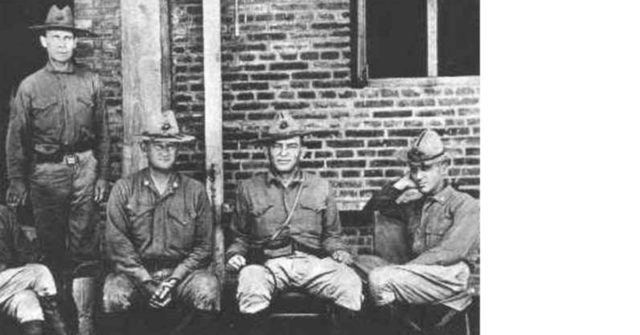 In 1903 Butler was sent to Honduras to defend the US Consulate during a revolt. At Trujillo, Bonillista Rebels and Honduran soldiers were fighting. At the sight of the Marines, they stopped. Butler found the US consul hiding under the consulate floor boards and rescued him. They then left the area, and the fighting resumed.
From 1909 to 1912, Butler served as the muscle for US policy throughout Nicaragua and Panama. He led his Marines from one battle to the next.
In 1914 Butler was in Mexico on a spy mission. He traveled to Mexico City incognito as a railroad employee. There he ascertained the strength of the Mexican Army and returned with the necessary information for a US military invasion. In April, a force of nearly 6,000 US troops landed in Veracruz. After days of intense fighting and heavy sniper fire in the streets, Butler's men were once again victorious. The US Government changed its plan from a full invasion of Mexico to maintaining control of Veracruz. For his actions, Butler was awarded the first of his two Medals of Honor.
Critic of War
In 1915, the Haitians decided it was their turn to revolt. Once again, Butler (now a Major) was sent in with a contingent of Marines to intervene. In October, leading a patrol of 44 mounted Marines, they were ambushed by over 400 Cacos fighters. Throughout the night, the Marines held their position until at daybreak they charged the superior enemy force which fled. By November only the rebel mountain stronghold of Fort Riviere remained. With about 100 men Butler led his Marines through a small hole in a wall of the Fort. They fought the Cacos in a short, intense hand-to-hand combat. One marine was injured, and all 51 Haitians were killed. For his actions that day, Butler was one of only two Marines to be awarded the Medal of Honor twice.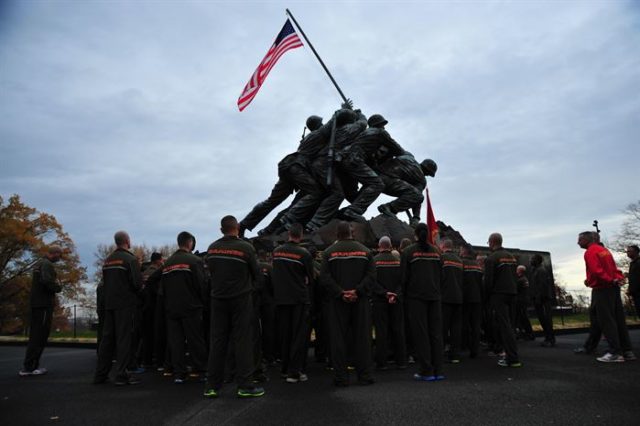 In October 1918, aged 37, Butler was promoted to the rank of Brigadier General. In France, during WWI he was given command of a debarkation depot which sent American forces to the battlefields. Despite his petitions to be moved to the front, he was given a reserve role as he was considered brilliant but unreliable.
Following the war, he was Commander General of the Marine Barracks at Marine Corps Base Quantico, Virginia. From 1927 to 1929, Butler was Commander of the Marine Expeditionary Force in China. When he returned to the US in 1929, he was promoted to Major General, becoming, at age 48, the youngest major general of the Marine Corps.
After his career in the Marines Butler's outspoken criticism of war earned him equal notoriety.
For all his actions in the wars, Butler had become disenfranchised with it all. While touring the country speaking against war, one of the nation's finest warriors had this to say about it:
"I spent 33 years and four months in active military service and during that period I spent most of my time as a high-class muscle man for Big Business, for Wall Street and the bankers. In short, I was a racketeer, a gangster for capitalism… Looking back on it, I might have given Al Capone a few hints. The best he could do was to operate his racket in three districts. I operated on three continents."