The weight of the United States Military has always rested soundly on the back of its non-commissioned officers. In the Navy, these men and women are known as Petty Officers. Until recently, the title of Petty Officer came with a specific job, referred to as a rate.
Individual rates date back to before the title of Petty Officer, but recently the US Navy announced it would begin to do away with this 200-year-old tradition. 
This has been done to modernize the fleet and simplify advancement. It is important the military strives for efficiency in all things, but we must also take a look at what we are losing when we do away with tradition. Let us take a look back at the history of Naval rates, and how they have developed over the years.
Before the United States was even a nation, the Continental Navy was rating men on board a ship according to their skills and abilities. In the early days, these rates were not permanent and were often up to the whim of the Lieutenant when men signed on for a voyage.
People joined the Navy for a single tour, usually around 2-3 years. Once completed, they returned to shore. Mens' skills were noticed, though, and a stratified system of pay, privilege, and responsibility developed around a sailor's rate.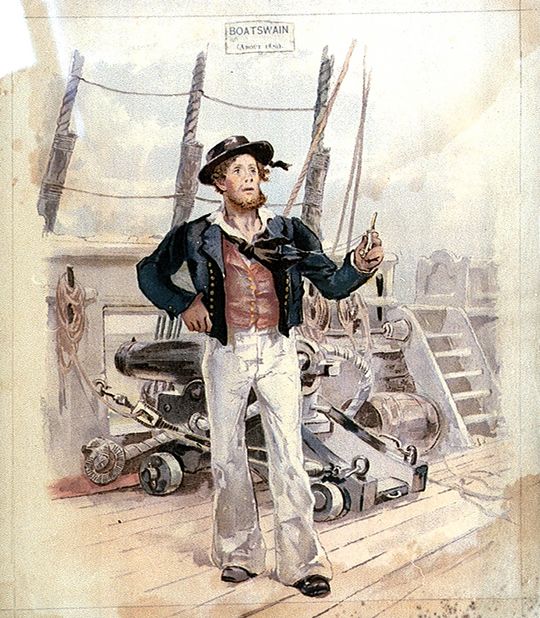 The lowest on the scale were Landsmen and Seamen, the latter having spent at least some time out on the water. 
If a crew member proved himself as a Seaman and knew his duty well, he could be rated able, therefore an Able Seaman. This brought an increase in pay, along with the expectation his tasks would be performed without fail. 
From an Able Seaman, he could choose to find a specialty onboard, serving as a "mate" to one of the Warrant Officers. The most common were Gunner's Mate, Boatswain's Mate, and Carpenter's Mate, each answering to their respective Warrant Officers. Aside from Carpenter's Mate, these rates were in continuous use from 1797 to 2016.
By the end of the 18th, and beginning of the 19th century, a ship's crew was made up of Landsmen, Seamen (some who were rated Able), and Mates. Few of these men wore distinguishing marks on their uniforms; rather they could be picked out by the tools of their trade. 
By 1841, however, distinguishing marks were used so men could be identified among the crowd of scruffy, salty sailors. 
Boatswain's Mates, Carpenter's Mates, Gunner's Mates, Ship's Stewards and Ship's Cooks, now wore an Eagle and Anchor on their right sleeve. 
Quartermasters, Quarter Gunners, Captains of the Forepeak, and Corporals and Captains of the hold wore it on the left. This was the first time Petty Officers were officially distinguished from other enlisted men.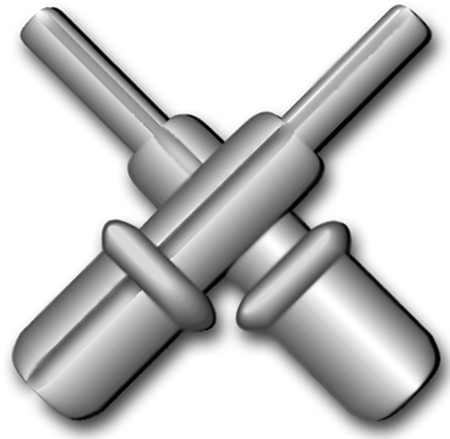 The first badges were tied to individual ratings in 1866. Gunner's Mates wore crossed cannons, Masters at Arms (shipboard police) wore a 5 pointed white star, and Carpenter's Mates wore crossed broad axes. 
These rating badges became, and continue to be matters of great pride for the men and women who have earned them.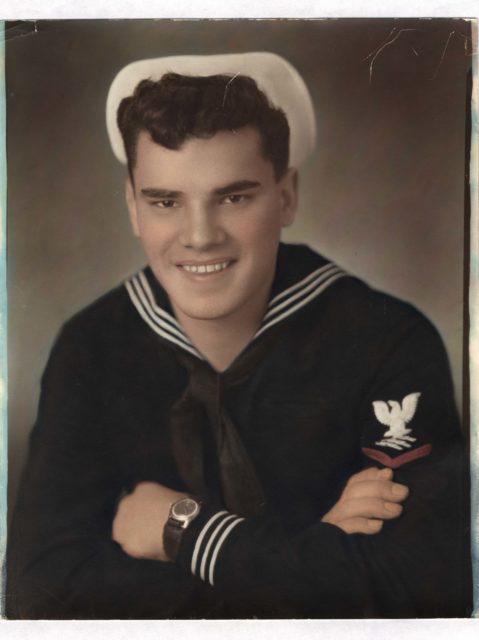 Currently, each Petty Officer rating is stratified again. Split between Petty Officers and Chief Petty Officers it goes as follows: Petty Officer 3rd Class, 2nd Class, 1st Class. Then Chief Petty Officer, Senior Chief, and Master Chief.
This system began in 1885 although Chief positions had been around for much longer and were often used interchangeably with Warrant Officer. This system also introduced the chevrons, placed below each rating badge.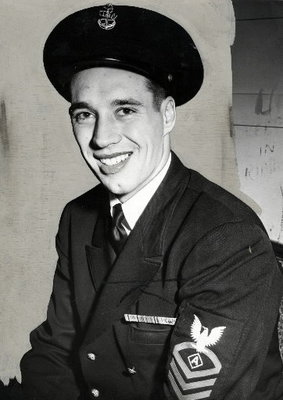 This system, mostly codified by the 1880s, remained almost unchanged until 2016, with various rates coming and going. 
The 20th century saw an explosion of new rates, from Navy Counselor to Special Warfare Operator, but they had their roots in the salt encrusted men, who first earned the right to be rated as a Mate aboard ship. While this tradition may be dying off, we must take a moment to understand what we are losing.