According to the narrator in Sniper Elite 4's launch trailer, "Timing is everything." During the trailer, Karl Fairburne, the game's protagonist, manages to slit the throat of an enemy soldier, bomb another and impale a third with a screwdriver in his skull. The narrator continues, "There's a time to be stealthy and a time to be lethal."
The game is set in 1943 in Italy and follows immediately after Sniper Elite 3. Fairburne, an Office of Strategic Services agent, sides with Italian resistance fighters in WWII.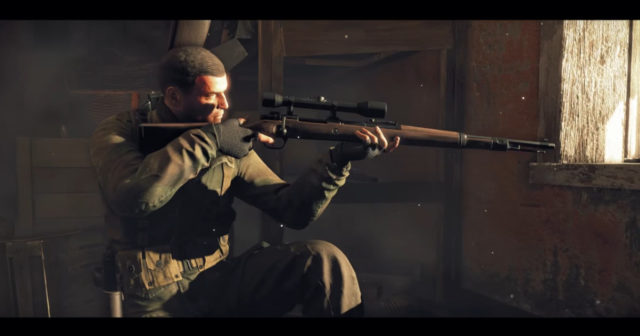 The game saw release Tuesday, February 14. If you have a season pass, you get the "Target: Führer" campaign that provides over 30 ways to kill your target, a camouflaged rifle skin pack, three more "huge" campaigns and three expansion packs. The expansion packs will be released with the campaigns and will include three new weapons, eight new skins for the weapons and two new characters, PC Gamer reported.
The season pass includes three more weapons packs and three new characters for the co-op and multiplayer modes. Multiplayer maps and modes that are released after launch will be provided free to all players.
The Sniper Elite 4 Season Pass will be available at launch and will cost £29.99/$34.99.
https://www.youtube.com/watch?v=-EywEyf0i_M