Hans Island is a barren, uninhabited swath of land located in the middle of the Kennedy Channel, in the Nares Strait, between Greenland and Ellesmere Island. It falls within the 12-mile territorial limit of both Canada and Greenland, the latter of which is an autonomous entity of Denmark. While many might not think much about a nondescript arctic island, it ended up being a source of conflict for decades.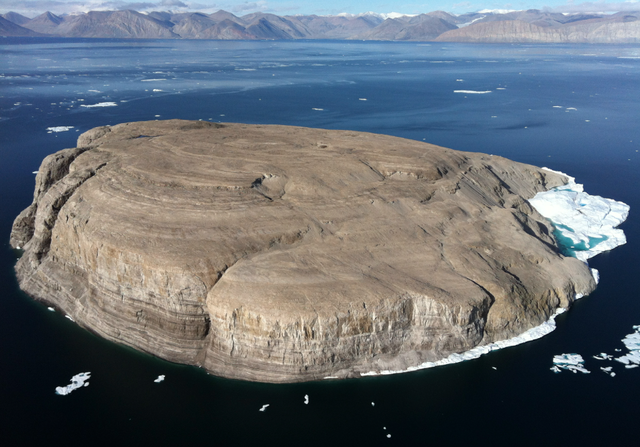 It all started in 1880. Hans Island got lost in the shuffle when Britain was transferring its arctic territories to Canada. This was due to outdated 16th-century maps that didn't show the tiny island. While this initially wasn't an issue, it became one.
In 1933, the Permanent Court of Justice declared the legal status of Greenland in favor of Denmark. The nordic country claimed that geological evidence on Hans Island made it part of Greenland, thus making it Danish territory. However, the Court dissolved a few years later, making the ruling null and void. Once again, Hans Island was up for grabs.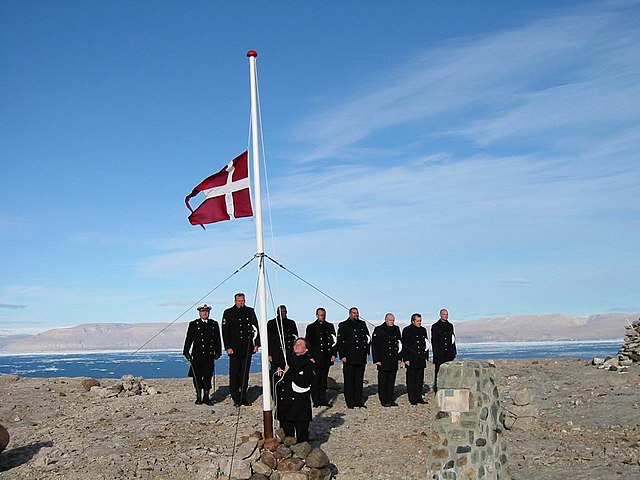 Things remained relatively quiet until 1973 when Canada and Denmark began negotiations on their maritime boundaries. Both claimed ownership of Hans Island, and despite extensive talks, no agreement was reached. A decade later, the two signed an agreement addressing the protection of the marine environment and its wildlife, without deciding who owned the island.
In 1984, things began to heat up – and when we say "heat up," we mean Canada decided to pull the most Canadian move ever. Representatives made the bold move of traveling to Hans Island, planting a Canadian flag, and leaving behind a bottle of Canadian whisky.
Not one to be one-upped, Tom Høyem, the Danish Minister for Greenland Affairs, rebutted by planting the Danish flag on the island and leaving a bottle of Schnapps, with the message, "Welcome to the Danish Island."
From that point on, the bulk of the conflict – which has since been dubbed the "Whisky War" and the "Liquor Wars" – was largely one passive-aggressive gesture after another, with each country erecting its own flagpole and leaving other distinctive markers. For the Canadians, it was a traditional Inuit stone marker.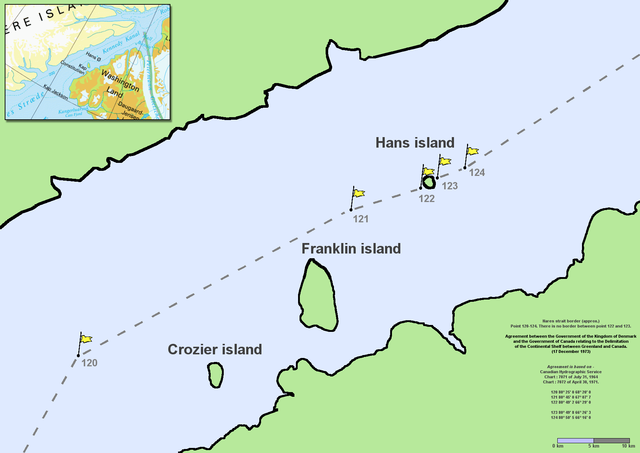 In July 2005, the Danish government announced it would issue a letter of protest to Canada regarding the issue, and a month later negotiations began regarding the island's future. This never amounted to much – that is, until May 23, 2018, when both agreed to a Joint Task Force to settle the dispute.
One of the resolutions agreed upon was to declare Hans Island as shared sovereignty, entitling the nearest Danish and Canadian municipalities to co-manage the territory. As such, both have a right to place their flags on the barren island, marking a rather anti-climatic end to what might well be the politest conflict in the history of war.