Andy Piter, Jr. was the only son of Slovak immigrants and also my great-uncle. He marched off to serve his country in World War II – a cause worth fighting for, a cause worthy of sacrifice — and in August of 1942 he was drafted into the Air Force.
He acquired the skills that enabled him to participate in one of the most coveted Bomb Groups of the 8th Air Force stationed in Essex, England: the 381st Bomb Group. Andy's two and a half years with the 381st included many friendships, many 24-hour work days, many heroes, and many tragedies.
His ultimate demise at the peak of North Barrule on the Isle of Man completes a story of personal excellence, faith in God, service to his country, and a family tragedy that lives on to this day.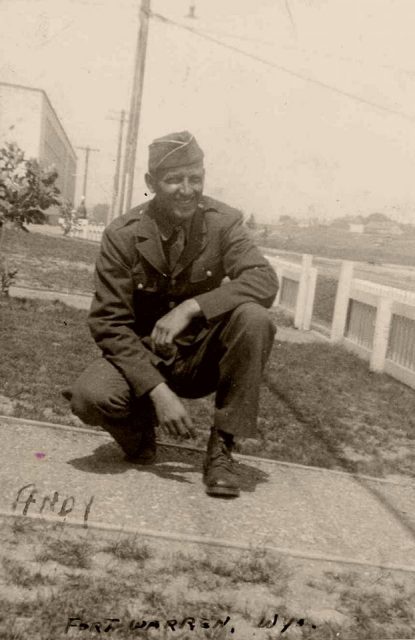 A young man from the small town of Banning, Pennsylvania, Andy would enter the service and travel across the United States to Wyoming and California, Washington, Oregon, and then on to Colorado.
He became a backbone member of the 1775th Ordnance and Maintenance Group under the 381st Bomb Group which was under the leadership of Colonel Joseph Nazarro.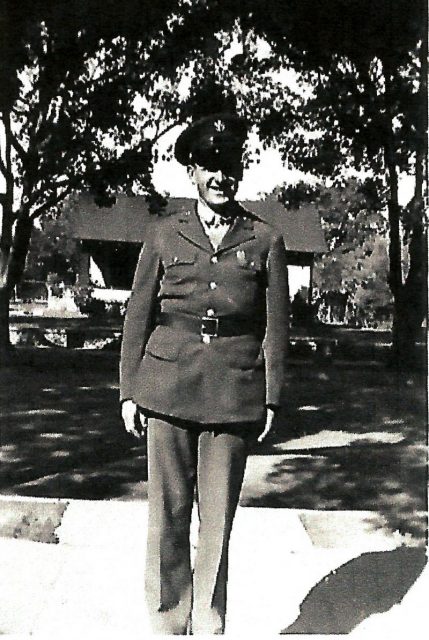 Andy would depart Pueblo, Colorado, for the east coast and his journey across the North Atlantic in the spring of 1943, ultimately arriving on base at Ridgewell, County Essex, England. There, he would support the largest air assault in history.
He would be a part of the ground crews that would service the B-17 bombers as they surgically disabled Hitler's 3rd Reich.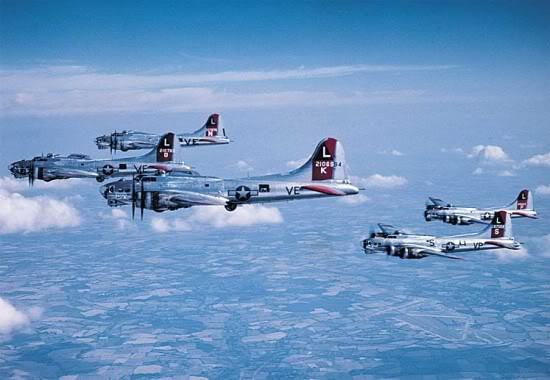 After two years of hard work and dedicated service, Andy was chosen along with 30 other servicemen to take a "Rest and Relaxation" trip to Belfast, Ireland in honor of their service to such a great cause.
Little did the 381st know that these 31 men of the Group would perish in the largest plane crash ever to have occurred on the Isle of Man, leaving Ridgewell in total shock as the war was winding down.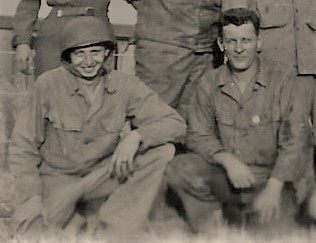 Many friends were lost that day as the 381st, like many of the Bomb Groups, had ground crews who had been together for nearly two years. Due to the terrible dangers they encountered, the B-17 crews came and went. In contrast, the ground forces were stable, consistently staffed, and a closely knitted community.
Join Andy on his journey from his early days in Pennsylvania to his tragic death on the Isle of Man, as he soared with the 381st. Truly a fascinating story culminating in the loss of an "Only Son."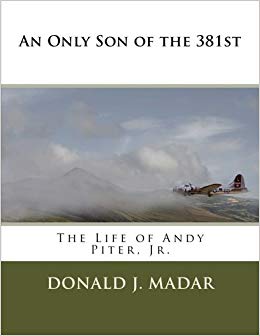 An Only Son of the 381st, The Life of Andy Piter, Jr.
By Donald J. Madar
CreateSpace Independent Publishing Platform
ISBN: 978-1541339842
You can find his story on Amazon.
All photos provided by the author Donald J.Madar