There was a lot of protest surrounding the United States' involvement in Vietnam. Many felt the government was unjust in its decision to conscript men and send them overseas, leading to nationwide condemnation. While the majority chose to express their dismay by participating in marches, two individuals did so by killing off a beloved cartoon character: Mickey Mouse.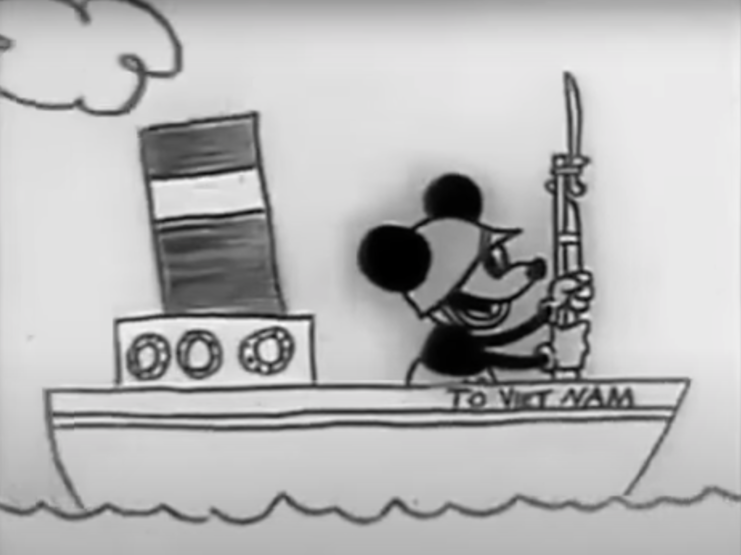 In 1969, director Whitney Lee Savage and producer Milton Glaser, under the studio name Max Cats and Whittesey Sledge Studios, released Short Subject – also known as Mickey Mouse in Vietnam. In the background plays "The Gonk" by Herbert Chappell, made famous by George A. Romero's 1978 film, Dawn of the Dead.
The one-minute clip begins with Mickey walking by a billboard reading "Join the Army and See the World." Wanting to travel, he enlists, exiting the screen and re-entering a few seconds later clad in a helmet and shouldering a bayonet. He then boards a boat to Vietnam, where, within seconds, he's shot in the jungle. The film ends with Mickey dying on the ground, his famous smile slowly turning into a frown.
Obviously, the clip was not produced in association with Walt Disney Studios, nor did it receive its approval. In an 2013 interview with Buzzfeed, Glaser was asked about Disney's reaction to the clip:
"There was some talk about Disney suing us, but I think the consequence of that – everybody realized – would have been negative for Disney and would have no benefit," he said. "And obviously no profit was made out of the utilization of the character or the film, so nothing ever happened."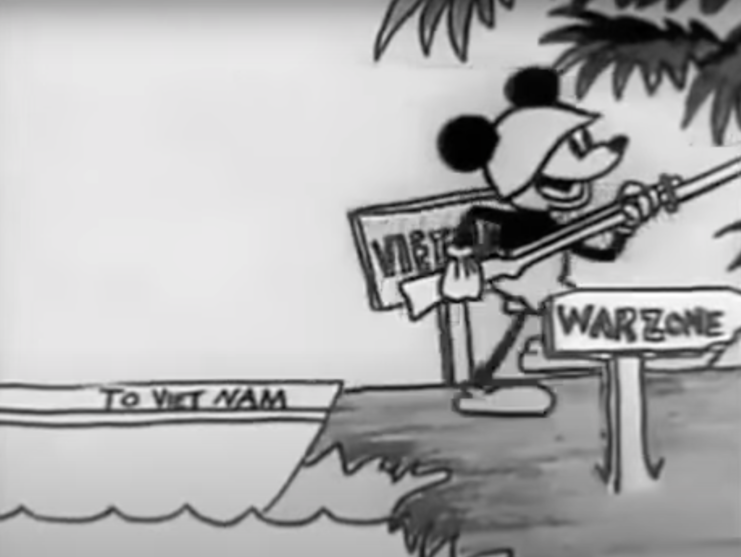 Glaser once explained that Short Subject was created for the Angry Arts Festival, "a kind of protest event, inviting artists to produce something to represent their concerns about the war in Vietnam and a desire to end it." As for why he and Savage chose to feature Mickey, he said it was because of the character's symbol of innocence.
The film resonated with audiences, winning an award from the International Short Film Festival Oberhausen in 1970. While it was presumed lost of decades, it made a reappearance in 1998 and 2003 at France's Festival Côté court de Pantin, under the name Mickey au Vietnam or Mickey Mouse au Vietnam.
It was later uploaded to YouTube in 2013.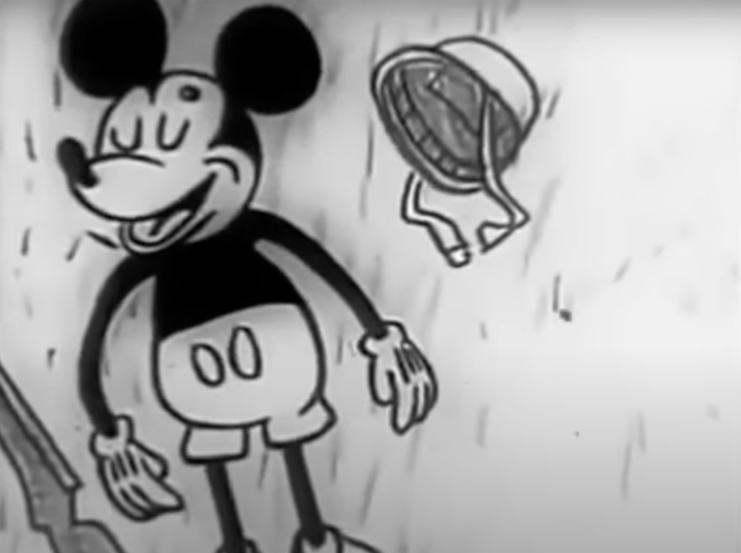 We don't know about you, but we could watch this video again and again and again… And again.