The idea of creating a huge-caliber gun on a railway platform dates from the 1800s when trains revolutionized the transport industry, but these Goliaths reached their peak in the first half of 20th century.
Despite the fact that every major military power developed their own designs, it was the Germans who became most famous for utilizing the fearsome machines of destruction on the front.
When it comes to heavy artillery and German military efforts, one family name has marked an era of innovation ― the Krupps.
This 400-year-old dynasty and their industrial empire have been involved in all projects concerning Germany's railroad superguns. The armaments manufacturer was engaged in producing siege mortars before the outbreak of the Great War.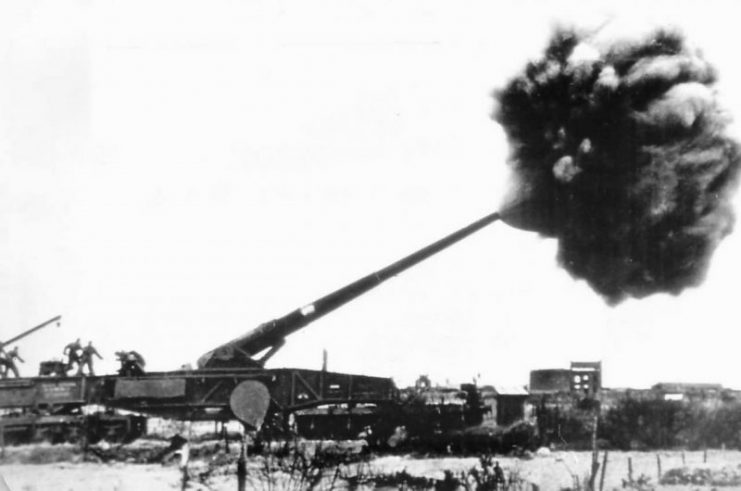 The weapons were intended to bring down enemy fortifications from a great distance. Their most successful design, nicknamed Big Bertha had its railroad offshoot, the Gamma device, which was a 42 cm gun capable of firing two types of ammunition ― one weighing 886 kg (1,953 pounds) and another 760 kg (1,680 pounds).
The optimal distance for the gun was 370 meters (1,200 feet). It saw action during WWI when it participated near the Belgian forts at Liège, Namur, and Antwerp, and the French fort at Maubeuge, as well as others on the Western Front.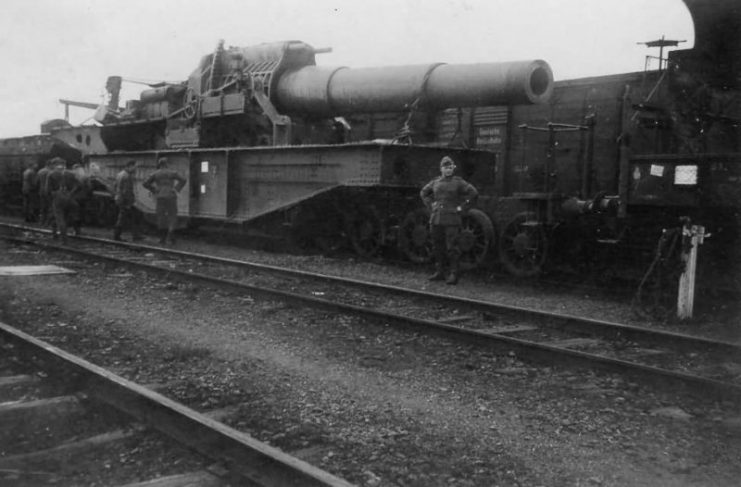 In the interwar period, Germany's neighbors ― France, Belgium, and Poland ― invested in building defensive lines made of complex bunker systems and pillboxes. This further motivated the Germans to develop even bigger railway guns capable of firing from a distance of over 40km.
It was the birth of the Schwerer Gustav. Its manufacturer ― Krupp, of course. Its goal ― French fortifications known as the Maginot Line. Alas, it would prove to be unnecessary, as the Maginot Line was outflanked and rendered ineffective at the outset of Germany's invasion of France.
Named after Gustav Krupp, the father of Alfried Krupp, who was in charge of the gun's production, it was a never-before-seen mechanical beast with an 80 cm caliber gun that weighed around 1,350 tons. Firing projectiles weighing 7 tonnes from a barrel 30 meters long, the Heavy Gustav (in English) presented a force to be reckoned with.

Schwerer Gustav, saw active service during the siege of Sevastopol in 1942. Manned by a crew of 500 it obliterated the defenses of Sevastopol, knocking down forts and even destroying an ammo depot which was 30 meters under the ground.
Its successor, Dora, was to participate in the Battle of Stalingrad, but due to a risk of encirclement, it was pulled back.