The deterioration in his hearing resulted from an injury he received during the raid at Atlit detention camp.
Rafi Eitan was the coordinator of Operation Finale, the daring operation that led to the capture and extradition of the highly sought-after WWII villain, Adolf Eichmann, from a highly volatile territory.
Recently, Eitan's name has returned to the headlines. However, the news is not in relation to heroic exploits, but something more heartbreaking. Following a release by Israeli public radio, it has been confirmed that Rafi Eitan has passed away.
A tweet by Israeli President Reuven Rivlin two days ago stated that "We have lost a brave fighter whose contribution to Israel's security will be taught for generations to come. Rafi Eitan was a born fighter who stuck to his mission and to what he knew to be right. Our heads are bowed today in his memory, and in deep appreciation."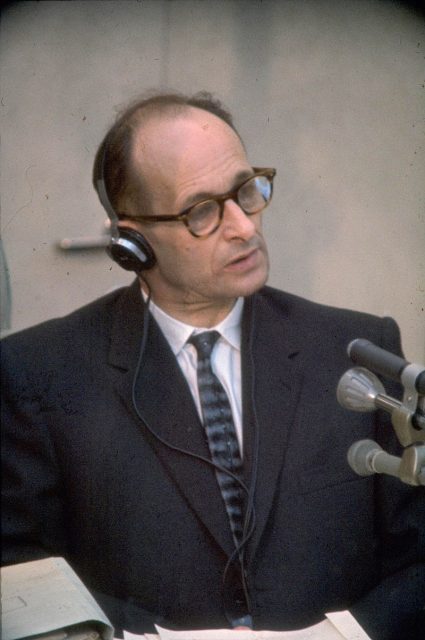 Rafi Eitan passed away on March 23, 2019, having reached the age of 92.
Eitan is regarded as one of the fathers of the Israeli intelligence community and was described by Israeli Prime Minister Benjamin Netanyahu as "one of the heroes of Israeli intelligence."
Below is a brief account of the life he lived which led to his name becoming engraved in the history of the Israeli people and, particularly, Jewish people around the world.
Born to Russian Zionist immigrants on November 23, 1926, in Ein Harod, during the Mandate Era, Eitan grew up in Ramat Hasharon which was then a settlement of 100 families bordering Tel Aviv to the South.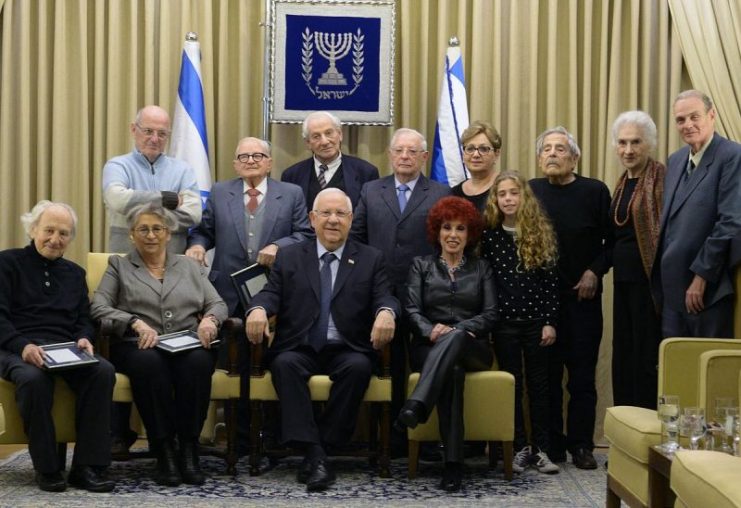 He began his journey as a fighter at the age of 12, having joined the Jewish paramilitary outfit Haganah in a bid to contribute to the defense of his settlement against Arab attacks.
At 18, while he served in the Palmach (the elite unit of the Haganah), Eitan played a role in the illegal immigration of Jewish refugees who were fleeing Europe into Palestine to escape the onslaught of Nazism.
He participated in the raid of the Atlit detention camp where illegal Jewish immigrants were being held by the British.
On the 16th and 17th of June 1946, Eitan took part in the Night of Bridges, a Haganah operation that saw the destruction of ten bridges which linked Lebanon, Syria, Transjordan, and Egypt, sabotaging the operations of the British Army in Mandatory Palestine.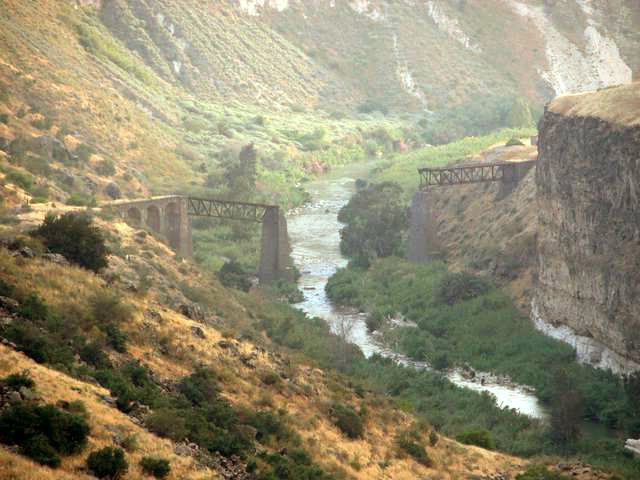 In November 1946, Eitan murdered two Templers in a bid to deter members of the German Templer community — which considered itself an associate of the Nazi party — from returning to Palestine after World War II.
He became known as "Rafi the Stinker" following his successful explosion of the British radar on Mount Carmel near Haifa, which tracked ships boarded by illegal Jewish immigrants. During this operation, Eitan had been forced to crawl through an underground sewer.
For most of his post-WWII life, Eitan was found wearing a hearing aid. The deterioration in his hearing resulted from an injury he received during the raid at Atlit detention camp. During this operation, his task was to plant mines to stop the British Army's interference, but one of the explosives went off unexpectedly, rendering him almost completely deaf.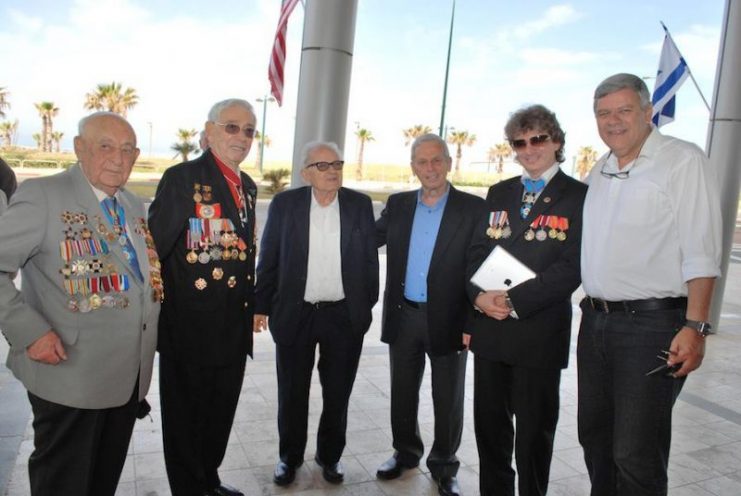 On May 15, 1948, when David Ben-Gurion declared the state of Israel, Eitan was in the far north with a Palmach unit fighting the Lebanese Army near the village of Malkiya. During these hostilities, he found himself among the wounded.
Eitan's service spanned many years, but one of his most famous achievements came during his career with Israeli chief intelligence outfit, Mossad.
Having been promoted to the post of Chief of Coordination in the Shin Bet and Mossad, Eitan earned his biggest achievement in a post-Holocaust Israel by coordinating the capture of Adolf Eichmann.
Otto Adolf Eichmann was a Senior Assault Leader in Nazi Germany's Schutzstaffel (SS). He was one of the engineers of the Holocaust which saw the industrialized killing of about six million Jews in Europe.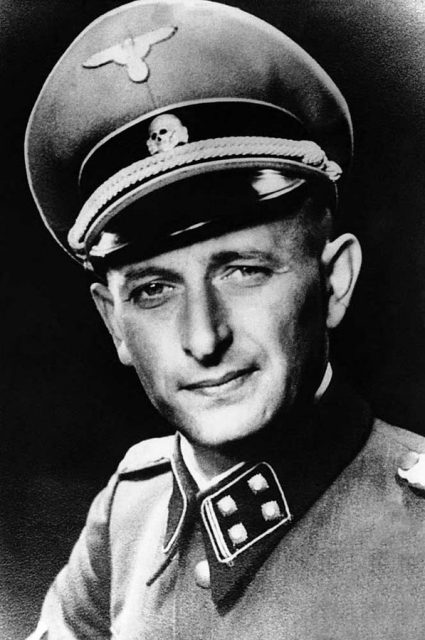 He was wanted for his war crimes after the fall of Nazi Germany. But the very elusive Nazi commander spent years living in different disguises and traveling about. He would eventually wind up in Argentina where he hoped to find protection from Argentina's policy toward extradition of Nazi criminals.
With intelligence confirming that Eichmann was in Argentina, Israeli Prime Minister David Ben-Gurion, in 1960, gave the go-ahead for Argentina to be covertly infiltrated so that Eichmann could be captured and extradited.
Eitan was at the helm during this audacious mission, and with the successful capture of the Nazi officer, history was made.
Eitan was also known to have been involved in the scandal with Naval Intelligence Analyst Jonathan Jay Pollard which saw him resign from his office in the intelligence service.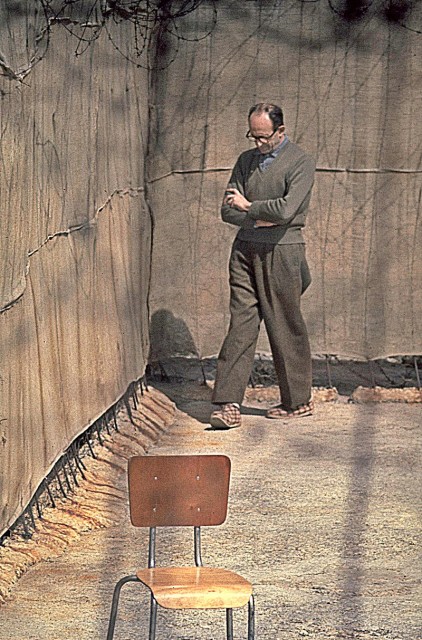 Read another story from us: Sir Ben Kingsley as Nazi Adolf Eichmann in New Film "Operation Finale"
In 2006, Eitan headed the Israeli center political party Gil in the 17th Knesset elections, leading them to a surprising number of wins and ultimately becoming the Minister of Pensioners Affairs, a seat he would lose in 2009.
He died on Saturday, March 23, 2019, at Ichilov Hospital, Tel Aviv, aged 92 and was buried the next day in the cemetery in Netanya.
Eitan was at the heart of the story when Israel declared independence; long after his demise he will continue to be a crucial part of Israel's history.