It's hard to imagine the guts, skill, and talent it takes to smoothly take off or land an aircraft. But it takes a particular kind of adrenaline lover to enjoy the rush of life at the helm of an A-6 Intruder, being launched from an aircraft carrier.
It takes an almost transcendent level of cool to handle an A-6 Intruder when it's practically coming apart at the seams in mid air. The pilot and navigator must function as almost one person their thinking processes and skills must be completely in tune. And that's when things are going well. When they are going badly these two comrades literally hold each other's lives in their hands.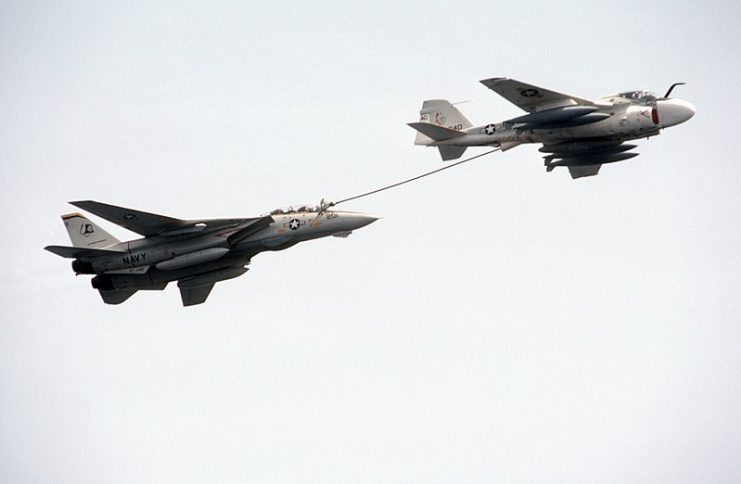 And it seems, invariably, that things go badly when least expected when the missions are routine and the weather cooperates. Just like the circumstances these two men found themselves in, in 1991.
Operating the A-6 was pilot, Lieutenant Mark Baden, and Navigator, Lieutenant Keith Gallagher. They were on an ordinary mission that day. Refueling another aircraft. Their plane had been modified for that task so it could be of use in just such day to day circumstances. The two men ran through the usual checks prior to take off, and were then sent hurtling off the end of the carrier. The trip began smoothly enough.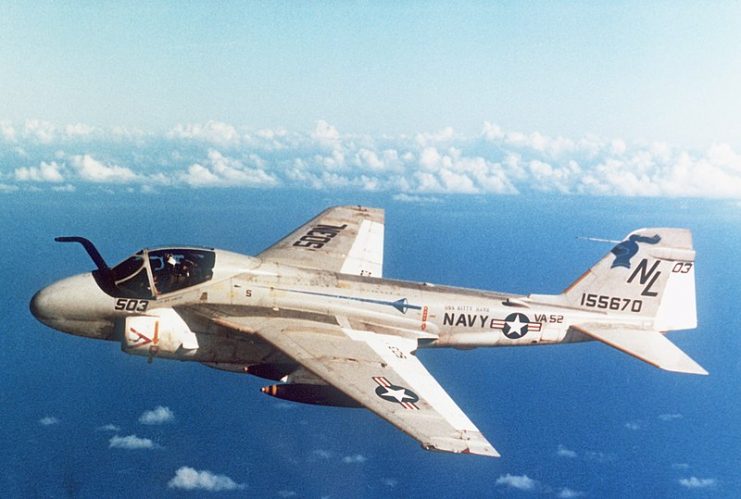 Halfway through, however, Baden noticed a stuck float in one of the tanks. He "jiggled" the plane, to try to dislodge it, but to no avail. After trying one or two more ways to remedy the situation, he suddenly heard a loud "bang!" The cockpit depressurized and Baden was instantly disoriented. He looked to his friend, and slowly realized he wasn't looking at Gallagher's face he was looking at his knees.
The aircraft's canopy was intact, but the Plexiglass wasn't. It had shattered, and Gallagher was being lifted out of the aircraft; to make matters worse, he was surrounded by shards of Plexiglass, as though encircled by huge butcher knives.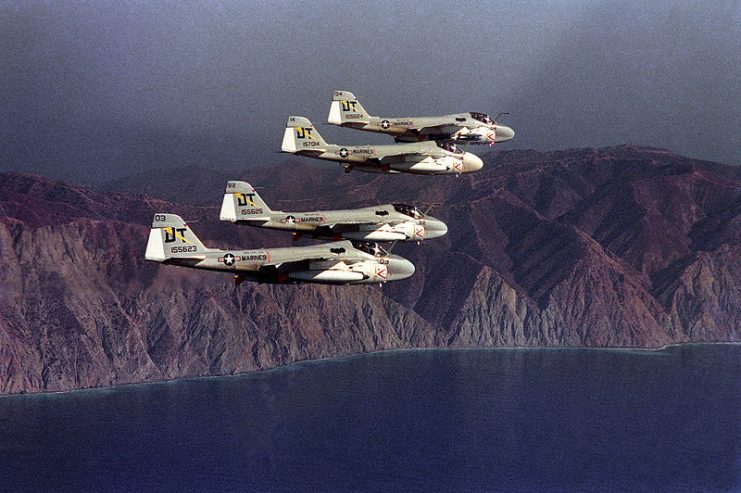 Gallagher said later that he looked down and saw his friend's helmet and realized he was half out of the plane, which was traveling at more than 200 knots. The wind tore his mask off instantly, and he recalled that trying to breathe was "like trying to drink out of a fire hose."
Baden realized immediately he had to slow the plane down or risk losing his friend, who already looked like he couldn't see or breathe. Baden had to act. Fast.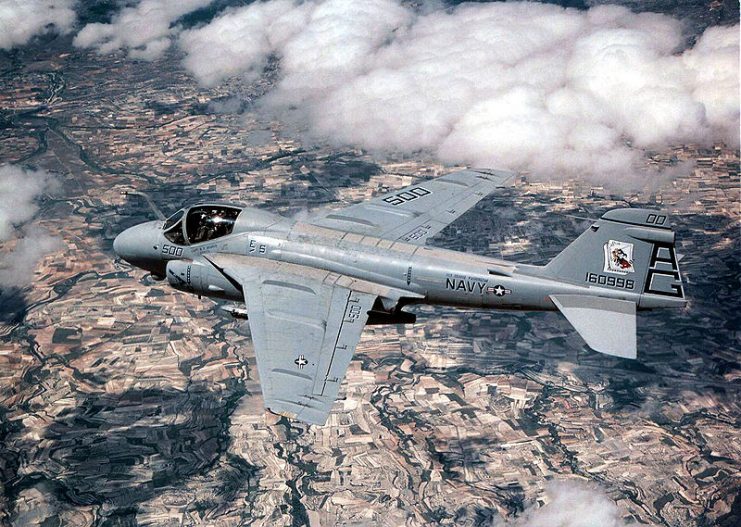 He issued a radio mayday, telling the ship, "my BN has partially ejected! I need an emergency pull forward!" He heard a calm response, "bring it on," and so Baden tried to slow his plane as much as possible, but not so much that they would plunge into the sea.
Gallagher signaled he was still alive by keeping his legs thrashing. But the wind hurt him; it was as though he was being beaten up by an invisible foe. Finally, the Abraham Lincoln carrier got in place, set up for a straight in landing. Baden was terrified for his friend, whose life was at stake; it depended on his ability to land the plane quickly and smoothly.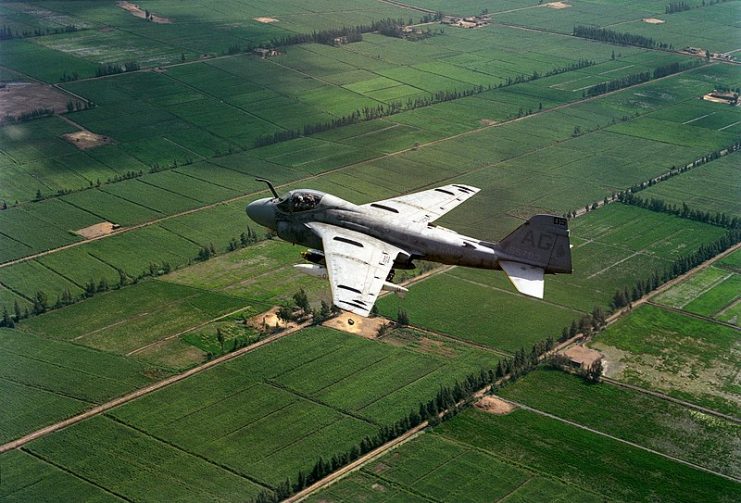 But there was one more challenge the team faced; the closer they got to the ship, the more the windscreen fogged up. Even the defoggers weren't helping much. Baden was about to unstrap and use his hands to wipe the screen himself when finally it began to clear.
So he focused solely on getting Gallagher down without letting him slide into the Plexiglass, which would have cut the navigator to ribbons. And he did. The next thing either man really knew they were surrounded by ER personnel, who miraculously got Gallagher out without cutting him.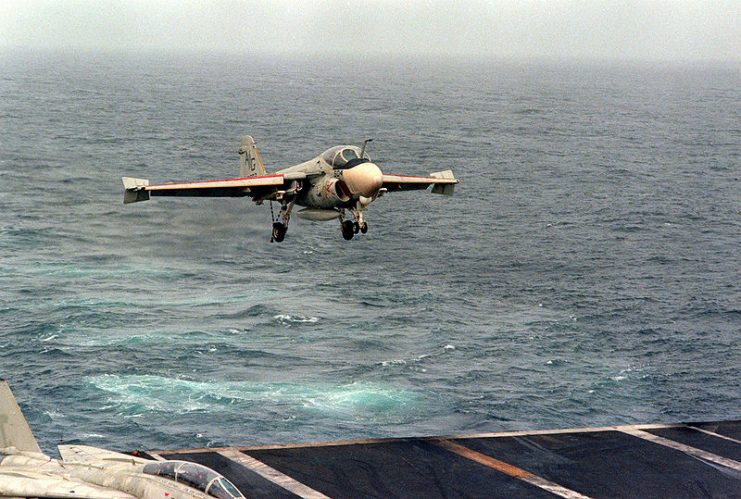 Read another story from us: Fighter Factory: 11 Grumman Combat Planes
The navigator later joked that he was sure he was at heaven's door, not aboard the ship. But it did not deter him from a life in the Navy, he stayed until retirement. And Baden was recognized for his heroism and awarded the Air Medal for his actions that day.
https://www.youtube.com/watch?v=btRAz4MMJDM
Their friendship endured, though Gallagher liked to say that it wasn't just Baden who got him home safely it was the luck of the Irish. Considering the factors against the men that day, it's hard to argue with him. It was a memorable way for Gallagher to celebrate his 26th birthday that day.