This is the third and final part of notable U.S. Naval losses that range from immediately after World War II to the present day.
USNS Mission San Francisco (T-AO-123)
This ship had a short but fatal career. It was a tanker acquired by the Navy in 1947, and it went through two periods of being laid up in the Maritime Reserve Fleet. Reactivated in 1956, it lasted until March 7, 1957 when it hit a Liberian freighter near Delaware. 10 men were killed when  Mission San Francisco exploded and caught fire, and the Liberian ship ran aground trying to escape the flames. The former was declared a loss.
USNS Mission San Miguel (T-AO-129)
This was a reliable tanker for much of its fairly standard career. On October 8, 1957 it ran aground on Maro Reef near Hawaii. The remarkable part was the ship that came to the rescue: despite the darkness, 8 foot waves, and the reefs which had just sunk the Mission San Miguel, USNS LST-664 successfully rescued all the crew. The wreck of the ship was rediscovered in 2015 and placed in a local museum.
USS Grouse (AMS-15/YMS-321)
Grouse served as a minesweeper and convey escort under the name YMS-321 during World War II, and was particularly active around the Marianas Islands.
After the war Grouse served as a training ship for the Mine Warfare School out of Yorktown, Virginia, and participated in work at the Countermeasures School and Mine Defense Laboratory out of Panama City, Florida.
In 1958 Grouse was transferred to Portsmouth, New Hampshire. It ran aground on September 21, 1963 during a training exercise that drilled reservists in new mine sweeping tactics. It was scrapped when it couldn't be dislodged from the rocks.
Unlike most of the entries on this list, crashing in a training accident is a bit more understandable and less egregious than seasoned officers crashing during active service.
USS Bache (DD-470)
This destroyer operated with the 7th Fleet for much of World War II, participated in the major battle of Leyte Gulf, and provided support for the Marines on Iwo Jima. After the war, Bache was refitted and reclassified for some time as an escort destroyer.
Operating in the Mediterranean in 1968, it was blown aground by a fierce storm near the port of Rhodes on February 6. The ship was damaged to the point that it was considered a loss and was scrapped at that port.
This is one of many cases where the cost to repair the ship is more than the ship is worth, and means a ship that could have been repaired was marked as lost.
There is also a bit of irony, as many people assume that major losses are a result of poor decision making or negligence, but something as simple as a storm can equally be a factor.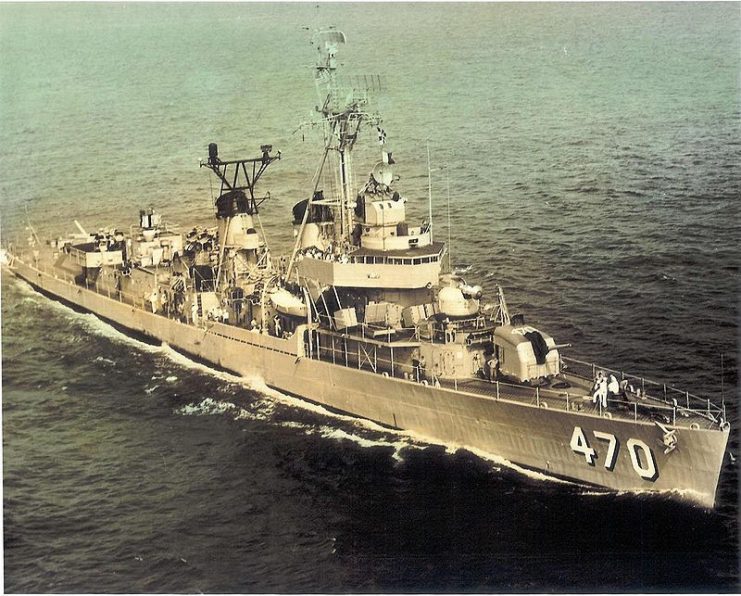 Lessons Learned
After examining numerous cases in three parts, what can we say about losses? First, many of the ships used before 1970 were left over from World War II.
They were valuable craft that weren't the most technically advanced, but they had storied histories and a great service records. It was more economical to refit those existing ships than build new ones.
This should remind readers that weapons systems and ships don't fight and win wars. They are tools used by sailors. Often, the faulty decision making of officers sank the ships described in these articles.
It doesn't matter how many battle stars a ship earned–if its officers don't follow basic seamanship like proper navigation, they can crash a ship and kill people.
Weather and terrain are also factors. Rough waters require careful attention and shoals, reefs, and storms can sink ships today like they have for thousands of years. The crashes point out that seamen today can't become too reliant on GPS and fancy technology to help them navigate.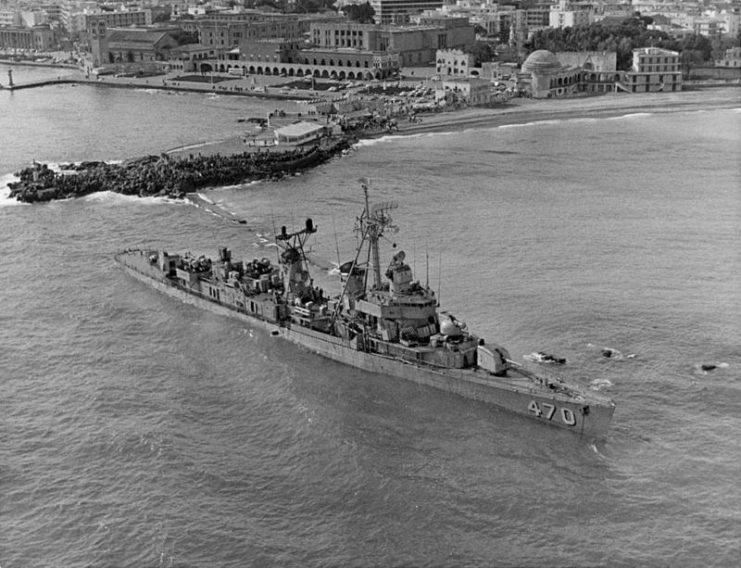 Bad actors can fudge the boundaries of international waters and cause international incidents. North Korea, Israel, and even Russia just a few days ago can claim that ships are violating territorial waters in order to attack and seize them.
In the case of war, China plans to blind U.S. satellites, which would make basic seamanship skills like navigating using the stars even more important for the modern sailor.
Overall, the notable Naval losses since World War II remind the reader that sailing still requires skill and courage, even in what are nominally peace time situations.