War History online proudly presents this Guest Piece from Jeremy P. Ämick, who is a military historian and writes on behalf of the Silver Star Families of America.
A circuitous trail of twisted blacktop winds along wooded hillsides that meets the river bottoms in St. Charles County, leading to the Historic Daniel Boone Home near Defiance, Missouri. This rural journey demonstrates to visitors the frontiers that existed more than two hundred years ago, when Boone and a group of family members and friends made the trip to Missouri to escape the crowded conditions of Kentucky.
Though St. Charles County Parks strives to honor the memory of Daniel Boone by preserving the home where he spent his final years, it has expanded into a village that includes relocated historic buildings and properties exhibiting how life once existed on the Missouri frontier.
"We often think about Boone so thoroughly associated with Kentucky," said William Ray, lead interpreter at the Historic Daniel Boone Home. "The apex of his life, all of his big adventures, happened in Kentucky but he lived out a large part of his life here in Missouri—21 years," he added.
Born October 22, 1734 in what is now Berks County, Pennsylvania, Boone was the sixth of eleven children. His family later moved to North Carolina where his primary employment pursuit became hunting. Following his marriage in 1753, he remained in North Carolina for a number of years until financial concerns and decreasing game inspired his move to Kentucky in 1773.
As the years passed, Boone acquired a reputation as an expert woodsman and helped establish several trails through the wilderness. When game began to grow scarce in Kentucky, he and his family decided to resettle in the Upper Louisiana Territory in 1799, eventually taking out Spanish land grants and making their home in the area of St. Charles County.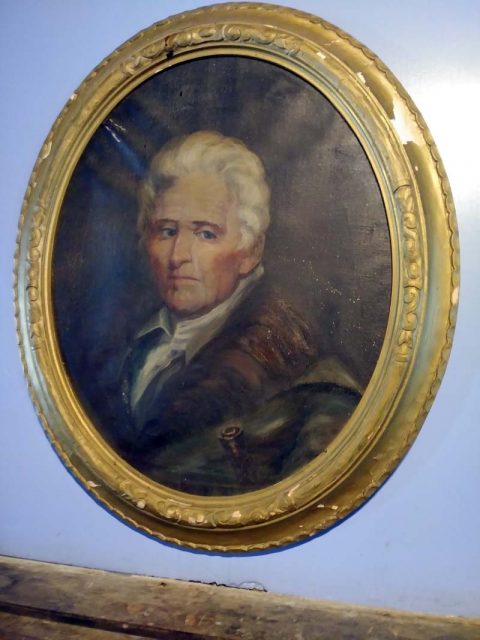 "Missouri was a new, wild country," wrote John Bakeless in his book "Daniel Boone: Master of the Wilderness," which is considered by many historians to be the seminal work on the frontiersman's life. "Fertile, full of game, his son said. The trapping was excellent. The price of beaver pelts was high," Blakeless further wrote.
Although it is referred to as the "Daniel Boone Home," the house on the historic site actually belonged to Boone's youngest son, Nathan. Construction of the home is believed to have begun in 1803 and consisted of 2.5-feet thick walls made from locally quarried Missouri blue limestone.
"Daniel had a home about five miles away but the location of it is now underwater because the Missouri River later shifted direction," said Ray. "Daniel did not live here all of the time but actually shifted between the homes of his children who lived in the area."
In his later years, even while he suffered from recurring bouts of rheumatism, Boone enjoyed embarking upon occasional hunting trips similar to those he enjoyed in his younger years; however, following the death of his wife in 1813, he moved in to his son's home on a more permanent basis.
The veteran frontiersman was visiting his daughter, Jemima, when he began to suffer from a fever. He returned to Nathan's home and passed away on the morning of September 26, 1820. Boone was laid to rest with his wife, Rebecca, in the Old Bryan Cemetery located several miles away near Marthasville.
The legend surrounding Boone would not end with his passing as stories began to circulate regarding the disposition of he and Rebecca's remains. It is rumored that their bodies were exhumed in 1845 by a delegation from Kentucky and reinterred at a site in Frankfort. However, some claim that only a portion of the remains were relocated while others assert that the delegation dug up the wrong grave site.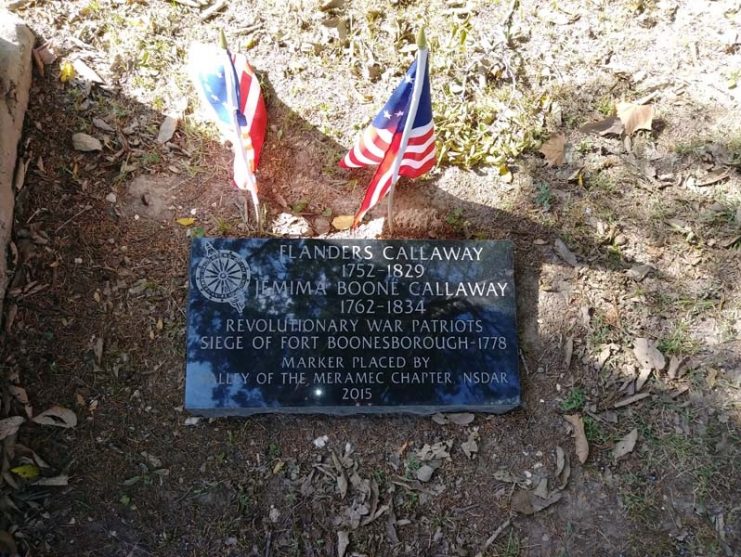 The issue surrounding the remains of the Boones may never be resolved, but Ray and the interpreters at the Historic Daniel Boone Home continue to honor the memory of the folk hero and provide the public with a glimpse into a bygone era on the Missouri frontier.
"We have a historic village that includes more than a dozen buildings that have been moved here from within a fifty-mile radius," Ray explained. It includes the Callaway House, which came here from Warren County and once belonged to Flanders Callaway, who was married to Boone's daughter, Jemima.
A native of Kentucky himself, Ray remarked that he enjoys sharing the story of Boone on a daily basis with those visiting the historic site and views it as an opportunity to perpetuate the legacy of a man who has achieved the status of an icon in the annals of frontier history despite the hardships he encountered.
"He had a brutally difficult life," said Ray. "He was shot, had bones broken and lost two sons and a brother in very violent ways; yet he was very complex and flawed like any of us, but I think that makes his story so relatable—how he was able to endure and survive."
He added, "During Boone's lifetime, this area specifically, might as well have been the edge of the world and I think that it's part of the reason he came out here. It's just great to have the opportunity to preserve his story and connect others to his rich legacy."
Fore more information on the Historic Daniel Boone Home, please visit the St. Charles County Parks Website.