Beyond Napoleon Bonaparte's war exploits and rule, what is known about him as a person?
Thanks to 25 years of research by local history teacher Thomas M. Barden, history fans now have a better-than-average look at the man with the publication of his book, "Napoleon's Purgatory: The Unseen Humanity of the 'Corsican Ogre' in Fatal Exile," which was released Feb. 16 by Vernon Press.
Barden is also a Fellow of the International Napoleonic Society.
The book depicts Napoleon's human side as exposed by those who lived with him in exile on the island of St. Helena.  It launched at #1 on Amazon's Hot New Releases for the Napoleonic War History book list, achieving the Best Sellers Top 10 List for the identical Amazon category through the publications the first week.
Through the journals and diaries of the Emperor's Companions, generals and servants emerges the story of Napoleon's gentle love for children, his eternal love for Josephine, his charming sense of humor, and his painful death.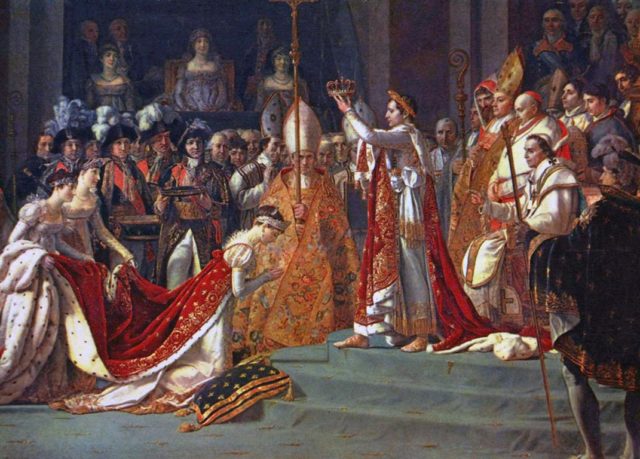 Many Napoleonic historical books concentrate his political career and military conquests, electing to end his history with his defeat at Waterloo.  He wanted to understand who Napoleon was as a human being.  By concentrating on Napoleon's time in exile on St. Helena, and reading the memoirs of those who were with him, he discovered his true humanity, Barden explained.
What ensued for Napoleon, were six terrible years of depression and loneliness, combined with the frolicking play of the island's children, a test of wills with his British captor, an examination of his lapsed Catholic faith, and the intricate relationship with the members of his entourage.
Barden said his time in exile was close to purgatory for the former emperor.  His humanity, happiness in the laughter of children, and his yearning for Josephine are captured richly in his work through the eyes of those with him.
In his appraisal, Prof. David W. King, Emeritus Director of the SUNY Professional Science Master's Consortium, writes that for those interested in Napoleon, the book is interesting reading and offers a different perspective to the common insights of Napoleon's character and life, The Chronicle-Express reported.
Researching Napoleon's humanity while he was at St. Helena has been a labor of love for over a quarter century, Barden adds, who started reading and researching the topic when he was 14 and spent every spare moment continuing his work in the anticipation of one day completing a well sourced and documented work.  At 42 years of age, he has finally succeeded in that goal, and he is very pleased with the result.
He teaches at Marcus Whitman Central School.